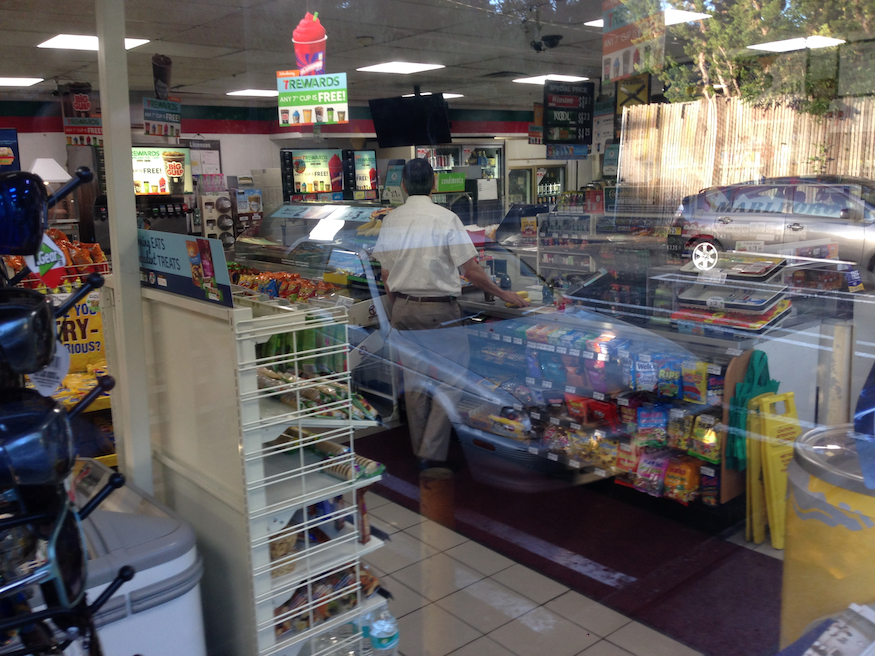 Customer service is one of the most fundamental things any business can deliver. But doing it well throughout a chain of dozens or hundreds of outlets is extraordinarily hard. There's a 7-Eleven a few hundred yards from my home. It's the one I should always frequent. But I don't, and 7-Eleven, and anyone who cares a whit about their customers should understand why.
I'm a morning guy, and usually arrive at my nearby Mill Valley, CA, 7-Eleven between 6 and 7 a.m. What I often find is an abandoned cash register. One guy loves to polish the glass beverage cases; the other is always stocking items on the shelves. They see me enter the store and keep right on polishing windows and stocking shelves. Almost like some kind of weird anti-customer protest. The third time this happens, I stand there awkwardly waiting at the counter to pay for my items for a little over 20 seconds, and finally say, "Hello!"
Nobody replies.
Polishing Guy keeps right on polishing, and Stocking Guy keeps stocking. I wait and then repeat my greeting. Stocking Guy glares in my direction. Finally, sluggishly, he approaches the counter, and then spits back a spiteful "Hello!" It is clear that I, the customer, have crossed the line. At this point he appears to actively hate me. Every time I return to the store Stocking Guy intentionally takes as long as possible to ring up my items, while giving me dirty looks.  For a company whose registered trademark is "Oh thank Heaven" I felt like I'd entered Convenience Store Hell. Now, normally, this might sour one on the entire 53,000 strong outlet chain, but it doesn't. Four miles away in beautiful Sausalito sits another 7-Eleven. The clerks are younger. They have iPhones. They are often texting. But I've never seen them polish windows. Sure, they stock items, but they rarely stray far from the counter, and when they hear you enter the store, they quickly take their power position behind the register to let you buy stuff. Fast.
Pretty basic stuff, right? But the majority of businesses often fail to remember the primacy of their customer needs. Think of it as your 20-second rule. Attend to your customers needs in 20 seconds or less, or they just may decide they don't need to buy. The man in the photo above walked in at 7:20 a.m on a Monday morning, only to have Stocking Guy turn his back on him, start stocking, and make him cool his heels for more than half a minute at an empty counter.
That's a real pain, especially for a company whose tag-line is "Fast, convenient."
Postscript: On a recent Saturday morning, one staffer was fixing an air duct, while the other cleaned cobwebs outside. No, I'm not making this up. After waiting 20 seconds at the counter, I had to walk back outside and ask, "Can I buy something?"