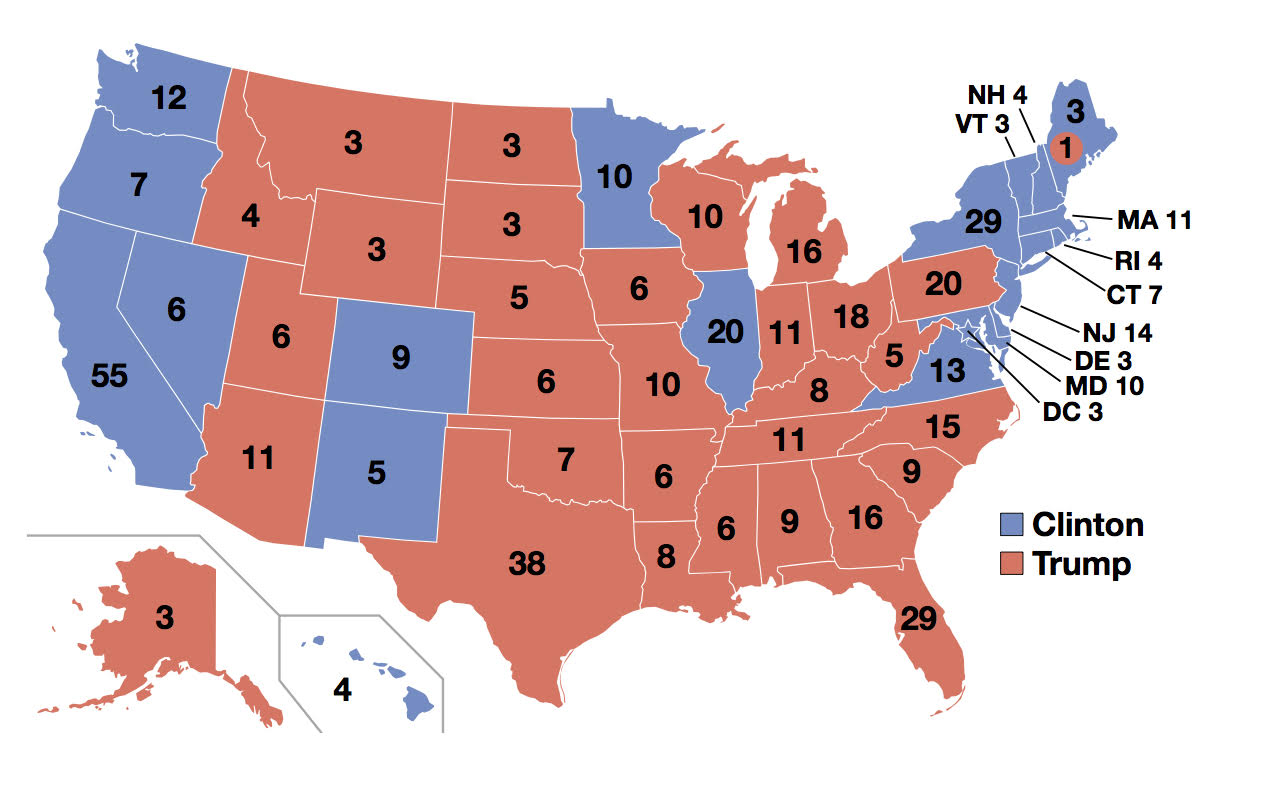 The Russians aren't the only dark power gaming our elections through social media sabotage. Trump consultants conned Facebook and deployed deception and trickery in a "grossly unethical experiment" to sway 50 million American voters, according to Britain's Observer and the New York Times. Cambridge Analytica, the controversial firm credited with sophisticated voter profiling on behalf of Trump's 2016 campaign, has been called out by the whistleblower who masterminded their efforts. He has accused the firm of a dastardly Trojan Horse data hack in which it illegally obtained and exploited the personal accounts of roughly one fifth of American voters and "built models to exploit what we knew about them and target their inner demons."
This weekend's exposés raise troubling questions about Cambridge Analytica, which the Times dubbed "a shell company" for a foreign entity, Trump's designated 2020 campaign chairman, Brad Pascale, and potential oversight by Facebook. Meanwhile, it appears to be game over for Cambridge in throwing elections, suspended from Facebook, and banned from advertising or hosting client's pages on the world's largest social media platform. Facebook has issued blistering condemnations, and the British Parliament has opened an inquiry.
The scholar who started it all was Russian American, working out of Cambridge. The hacker who blew the whistle, a 29-year-old with pink hair. It's a complicated cloak and dagger tale dating back to 2008 that may have corrupted our Presidential election even more than the Russian interference. There are a lot players here, including many bad actors. We combed the media and assembled the following chronology.
2008-14: The Pandora's Box: The Psychometrics App
Michal Kosinski, a PhD candidate at Cambridge University's Psychometrics Centre, develops the MyPersonality app based on psychometric questionnaires that when analyzed in tandem with sufficient Facebook likes could predict an individual's sexual orientation, relative intelligence, religious orientation, and tendency toward alcohol, cigarette and drug use, and – most tellingly – party affiliation. Wrote Motherboard: "Kosinski continued to work on the models incessantly: before long, he was able to evaluate a person better than the average work colleague, merely on the basis of ten Facebook "likes."
Late 2013: The Salesman and the Millennial Operative
Alexander Nix, the chief executive of Cambridge Analytica, recruits Christopher Wylie, a 24-year-old self-taught coder with experience in President Obama's social media campaigns, the Canadian Parliament and the Liberal Democrats in the UK. The two hatch a plan to mine social media for users' inherent psychological traits in order to affect voters' behavior.
2013-14: The Money and The Shell Game
Alexander Nix gets hedge fund conservative Robert Mercer to put up an initial $1.5 million in a Cambridge Analytica pilot "to poll voters and test psychographic messaging."  Mercer eventually invests another $15 million. Much of the work is done primarily by European and Canadian employees of the London-based Strategic Communication Laboratories (SCL). Steve Bannon becomes a board member and investor in Cambridge Analytica (effectively a new subsidiary of parent company SCL), which the Times terms a "shell company."
Early 2014:  Dirty Politics
Dr. Aleksandr Kogan, a Russian-American academic at Cambridge University, approaches Kosinski to access his MyPersonality database for an undisclosed client. Kosinski rejects the offer when he learns that one of Kogan's client's core functions was influencing elections. As Kosinki told Motherboard: "The whole thing started to stink."
June 2014: The Trojan Horse
Kogan creates "Thisisyourdigitallife," an app based on Kosinki's work at the Psychometrics Centre. He gets 270,000 Facebook users to download the app and consent to partake in what's presented as an academic personality prediction test to be used by psychologists. Cambridge Anyalytica covers the cost – to the tune of more than $800,000. Kogan's app, in contravention of Facebook's rules, collects users' friends' data, increasing the data plunder 100+-fold, from the initial 270,000 participants to a collective data stash of approximately 50 million profiles.
June 2016: Brexit
The Leave.EU Campaign commissions Cambridge Analytica to support its online campaign.
June 2016: Kushner & Co
Jared Kushner assumes control of the Trump campaigns digital efforts, which include managing Brad Parscale, the Trump campaign's digital director, and contracting with Cambridge Analytica. Asked later how they won the campaign, Parscale credits Kushner's leadership and Trump's brilliance in giving him the go-ahead to zero in on undecided voters and "persuadable targets." Says Parscale: "The data doesn't lie, and that's the beauty about data."
November 2016:  The US Presidential Election
Hillary Clinton beats Donald Trump in the popular vote by over three million votes. Trump wins the electoral vote.
March 16, 2018: Facebook suspends Cambridge Analytica
"We are suspending Strategic Communication Laboratories (SCL), including their political data analytics firm, Cambridge Analytica, from Facebook. Given the public prominence of this organization, we want to take a moment to explain how we came to this decision and why…. Dr. Aleksandr Kogan lied to us and violated our platform policies by passing data to SCL/Cambridge Analytica."
March 17, 2018: Whistleblower exposes his data Frankenmonster
The Observer releases an exclusive interview with whistleblower Christopher Wylie, who has provided evidence linking "Brexit to Trump to Russia" and says: "We spent $1m harvesting millions of Facebook profiles." Seeking to clear his conscience, Wylie has exposed the complicity of Steve Bannon, Robert Mercer, Jared Kushner and others in hacking Facebook during the 2016 Presidential election – and beyond. Yet even today Cambridge Analytica is thought to still possesse illegal Facebook data, while in recent weeks denying these claims under a Parliamentary inquiry. A friend of Wylie told the Observer that Cambridge Analytica is "his data Frankenmonster. And now he's trying to put it right."
March 18, 2018: Politicians demand truth from FB and Cambridge 
"Someone has to take responsibility for this," declares Conservative legislator Damian Collins, who heads the British Parliament's media committee. "It's time for Mark Zuckerberg to stop hiding behind his Facebook page." As for Nix of Cambridge Analytica, Collins adds: "It seems clear that he has deliberately misled the committee and Parliament by giving false statements." Adam Schiff, the top Democrat on the House intelligence committee, calls for an investigation to focus on the misappropriated "information used by this digital arm of the Trump campaign to manipulate American voters."