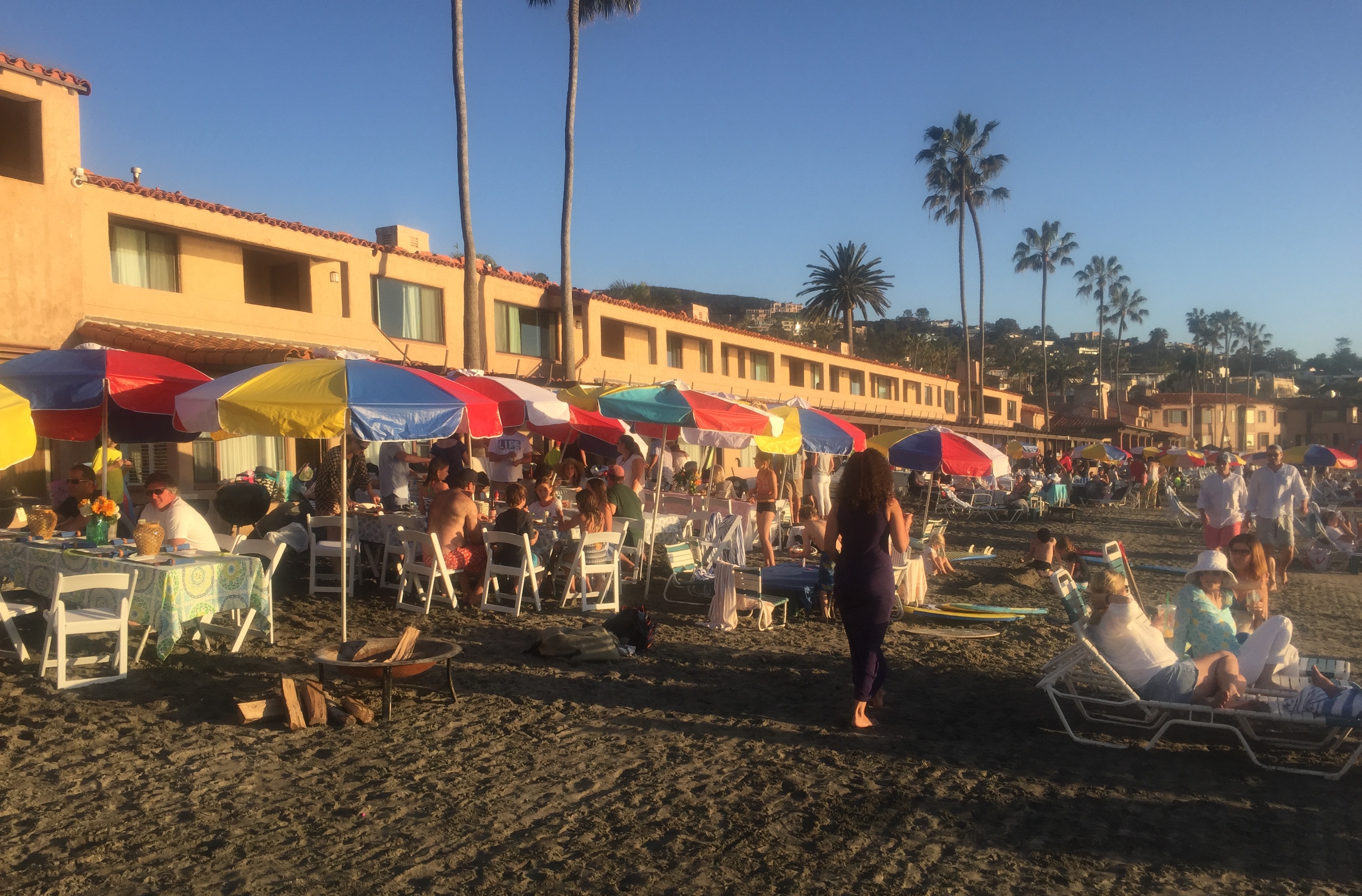 Today innovation is all about change. We invent and adapt new technologies and businesses to break old molds and forge new directions. But what if the value of your product or service lies in its constancy? What if your brand and purpose are less about today and more about stepping back into yesterday?
The La Jolla Beach and Tennis Club in San Diego is the perfect escape from all things tech and new. And the truth is, that's why we checked in. We were in need of a little R&R. We'd been plugged into nearby UC San Diego, interviewing young entrepreneurs and donning virtual reality goggles, hearing how the university is designing incubators where students can code their own future. Which made our current reality – a cozy quaint little beach room right on this pristine stretch of sand – an even larger contrast.
The Beach Club is a place where things don't change, which raises an intriguing question. If your brand is the past, how do you stay fresh?
Tradition as a Brand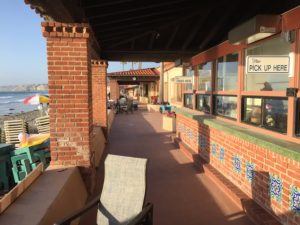 First, some facts. This is an exclusive beach and tennis club with a storied tradition and history. Yes, there's a multi-year waiting list and a steep fee (approaching six figures) to join. But this is also a hotel and getaway, that somewhat surprisingly is open to the public – a place where we stumbled into another kind of innovation.
Hotels all too often are generic and franchised (think Hilton, Marriott, Hyatt) or elite, narcissistic exercises in excess, where the price creates another form of exclusivity. But a flush clientele tends to generate negative returns.  Drop $500 to $800 a night at these traditional getaways and you're likely to encounter people you'd rather get away from.
Our first night at the Beach Club we met people who were not only members but genuinely friendly in a way you'd seldom encounter in a chance hotel encounter. Dinner that balmy spring evening was just a few steps from our room. We'd signed up for the classic Beach Barbecue, a tradition that dates back more than four decades. Neatly appointed tables with plates, glassware, tablecloths, and candles were lined up the length of the beach in front of the hotel just a hop-skip from the gently lapping waves as the evening light turned golden.
As we approached our table we were greeted by a willowy, gregarious blonde and a tall, easy-going gentleman wearing a big straw hat and beach shorts. Jennifer and Buzz adopted us and showed us the ropes.  Jennifer helped us settle into our table, showing us how to secure our trash and recycling bags in the sand with rocks. She poured the charcoal bricks onto our grill, and grabbed us a lighter to spark the fire.
The amiable couple were dining at the table next to us, and instantly made us feel welcome. Buzz had first started coming here as a teenager in the 1960s, and joined later in adulthood. Their friends arrived, and they too made sure we felt welcome. At the beach barbecue, you can order your fish or meat prepared by the kitchen, or barbecue yourself. A waitress delivered a large carafe of Sangria and sparkling water, and our uncooked salmon and lobster. Buzz's pal, JR, was a fisherman, and a can-do guy. Sensing we might need a little assistance, JR sauntered off to get us some lemon, butter, and foil, and came back to show us how it should be done: "four minutes per side will be perfect."
Less than ten minutes later we were tucking into a great meal of seafood, salad, and asparagus tips, and soon joined our neighbor's table, sharing wine and spirited conversation. All around us on the beach families and groups were reveling in the evening, children dashing back and forth between parents and grandparents. The sun set, candles were lit, wine was shared – and Buzz and Jennifer invited us to come visit them at their Wyoming ranch. Just before the official 10 p.m. closing time, we realized that this three-hour experience had delivered precisely what most hotels fail at: human connection.
Coming Home: The Value of Repetition
This was not our first stay at the Beach Club.  Work had brought us to San Diego the previous spring, and we felt a seasonal calling to return, as do thousands of guests. "Sometimes we'll have five generations of family staying at the same time, booking the same room for the same dates," the club's president Bill Kellogg told us. Repeat guests regularly stay for one to two weeks in the spring, summer or fall. "They do just what you did. They come out and they go to the beach barbecue, they play tennis, they play golf, and they bump into club members and they make friends. And the family in the next room is also a five-generation family, and they expand their circle. And their kids make friends, and when they grow up, the kids want to bring their kids."
We met Kellogg in his office tucked between the championship court number one and the Mediterranean-styled pool. His great grandfather opened the club in the 1930s, and he has a deep understanding of its value proposition. Kellogg has worked to create an environment where the influx of guests and foundation of members provides an unlikely attraction. "In a lot of places you would find that the club members and the hotel guests would be mortal enemies. But that's not true here," he said.  "Instead they are the best of friends – rotating best friends who are coming through at different times. And this makes the club more interesting for our members. It has a friendly feel to it which works for the hotel guests, because when they come back, they're not walking into a place that thinks they're strangers."
One encounters this sensation of "coming home" in the familiarity of the staff: "they know Jake at the front desk, and the people in the bar, and the maids and the groundkeepers and Doug at the tennis desk." But it's also found in the club's unique traditional offerings, a private nine-hole pitch-and-putt golf course, bocce court, ping pong, full gym, spa, seaside restaurant and bar, pool-side dining, and of course, 14 championship tennis courts.
Changing to Stay the Same
Yet in the early 1990s the Beach Club began to recognize a dilemma that confronts most successful clubs at some point. A membership study returned the alarming fact that the average age was 65. They brainstormed and determined that their focus was families, and that "they didn't want a bunch of old guys wandering around." So they implemented a number of innovations. They created a timed payment plan – where children coming off their family membership at age 25 could pay one third of the membership fee then, another third in five years, and the final third at age 35. The management also invited people on the membership waiting list to dinner and beach dances to "let people know it was a family club." They expanded the membership cap while actively recruiting young families, and by 2010, the average age of members had dropped by two decades to a healthy 45. Said Kellogg: "It really brought the club back to life."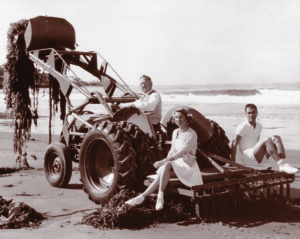 Embracing long-term relationships with its members is an endearing contrast to the transactional nature of most hotel stays. Said Kellogg: "I think we've done a good job of learning how to stay close to our customers and actually become friends with them instead of treating them like a charge or an account number."
Less a club or a hotel than a time machine, the Beach Club is a place and experience where year after year you can enjoy friends, family, and relaxation in a setting that seems eternal.
Aerial photographs from the 1940s show that the club has remained the same – with an enduring footprint and a nostalgic feel. And in an age where change can be overwhelming, Kellogg notes that the steady counterpoint can be refreshing. "We try to make the Beach Club a timeless place."