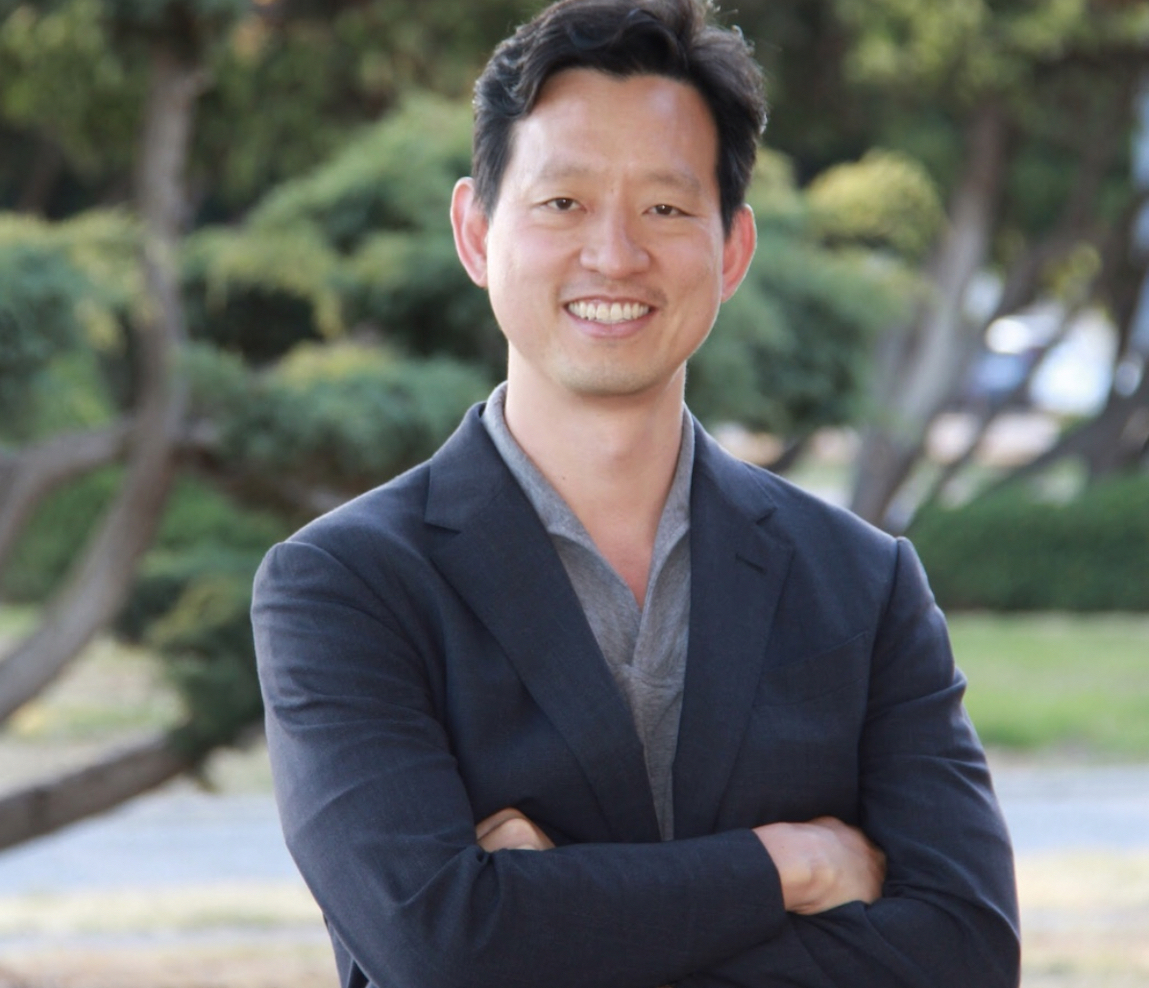 Mark Chung had checked off all the boxes in a successful career. Status, power, money: he had them all in his corporate engineering job. Until one day, he wanted more. Working for a single company wasn't going to help solve the global problem of energy conservation, and it certainly wasn't the legacy he wanted to leave his children. It was time to change course and become a steward for the planet.
The Texas-born son of Asian immigrant parents, Chung had always stood out – a boy-wonder math whiz who loved to build things, a regular on the math and science fair circuit. His uncle was an engineer who opened the first IBM plant in Austin, his father a programmer. Chung began coding as a child after his family bought one of the first consumer PCs. Years later when he enrolled at Stanford University, he was a bit surprised to find he was no longer the only Asian, and not necessarily the smartest guy in the room. But he quickly found his tribe, and excelled, ultimately earning a master's in electrical engineering. Success appeared pre-ordained: Chung snapped up a great job, rose steadily up the corporate ranks, ultimately heading engineering at a publicly traded company.
The pain that sparked his energy startup was a personal mystery he felt compelled to unravel. His home utility bill had spiked, with no clear explanation as to the source of the extra output. Like an engineering detective, Chung installed sensors, connected them to Wi-Fi, and mapped the appliances to detect the culprit – a broken pool pump.
His gut told him that his homeowner's pain wasn't unique – that there must be a business case for commercial applications. Wildfires and blackouts were bringing the climate crisis to the fore. Everything felt interconnected, in a critical way.
"I couldn't just be a bystander, watching climate change erode," Chung said, "when I have the ability to develop technology that could change that trajectory."
The time had come for Chung embark on a mission to help save the planet. He recruited his brother Thomas and a close friend to launch Verdigris, an AI-based sensor technology platform targeting large companies needing to track and monitor energy usage. His Tiger mom couldn't believe her sons would abandon such respectable, high-paying jobs. Why try something so risky and crazy? But Chung stayed the course, emboldened by a supportive father, and they charged ahead, and were soon accepted into Stanford's StartX accelerator where they quickly found "money and a bunch of hot-shot entrepreneur guys to get going."
He never looked back. Autodesk and Netflix were early clients, some of "the most mission-critical enterprise-centric businesses out there," that have a "really big real estate footprint, really big energy footprint, and the same universal problem of not being able to understand and manage where their energy is going."
Verdigris attracted the attention of NASA, an organization with a huge mandate to solve energy problems both on our planet and in space. NASA became not only an investor but also offered the company office space, so today Verdigris is housed in the NASA Ames Research Center in Mountain View, designing solutions to save the planet.
Fresh from his success in winning over corporate energy decision-makers, Chung now aims to influence policymakers. "The conversation we're trying to have now is, how do we create the right policies and structures not just at the local and state levels to hold people accountable, but on the federal and even international scale?" This means better education, evangelism, and communication to show people that climate change isn't political, but a real observable phenomenon, backed by science and data. "When you're doing something right for the environment," Chung says, "it's good for everybody."
---
About this content: I'm writing for Donna Loughlin's Before It Happened podcast, crafting weekly profiles of innovators, and showcasing their aha moments.
This post originally appeared on the Before It Happened Blog. Be sure to listen to the related podcast!