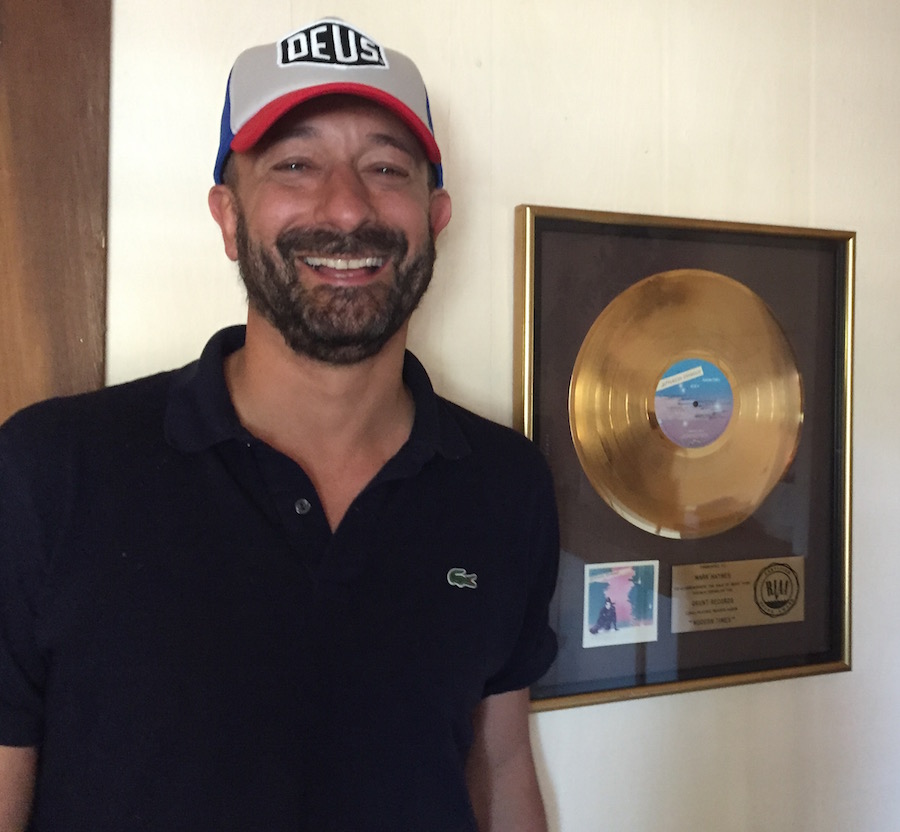 The man behind Chosen wants to celebrate youth's fascination with video, gaming and social media by empowering them with tools for self-expression. Chosen is about how everyone wants to be a star, about including young fans in that journey, about turning judging into a game. You've probably never heard of David Hyman, a man with a lifelong passion for music, but that doesn't matter. David and his app have been Chosen by Ellen DeGeneres, and the ride is just beginning.
You know Ellen from her eponymous hit television show, but you may not know of her thriving social media network of 55 million users, her burgeoning online video channel Ellentube, or of her many "Ellen Challenges", including a promotion with Missy Elliott and Chosen, contests devised for young would-be media stars. If you're not wired into this booming online world, you may not be among the demographic of 13- to 25-year-olds (young Millennials and Gen Zs) who constitute Chosen's core users. But this critical mass is redefining the entertainment industry. Ellen and David, through Chosen, demonstrate their keen understanding that this generation is not content to be merely passive consumers, watching highly produced shows on their TVs. Their phones are their constant companions, and they are constantly streaming video and multimedia. Through taking an ownership stake in Chosen and other technology, Ellen Digital Ventures hopes to continue building a social media dynasty.
Take a trip to Chosen, in the shadow of an Oakland, California overpass, and you get a visceral sense of David's venerable music industry roots. Chosen operates out of a funky house owned by a music executive nightclub-owner friend. There's a gold record on the wall, artfully framed concert photos, a full wet bar, bunk beds once slept in by touring rockers, and a general air of coolness. The staff is sprinkled with young hipsters along with Charley (a Weimaraner) who occupies the corner sofa in David's office.
David is dialed into his audience. "Whereas our generation watched videos," he says, "the next generation just makes them." They are creators, which is why every week Chosen is launching new categories of user videos, including not just Ellen's dance contests and other Ellen Challenges, but also content channels such as food porn, #fails, and beauty. Performers on Chosen are pitted against each other and judged much like on the traditional talent shows American Idol, America's [and Britain's] Got Talent, and The Voice. What's different is the audience of almost exclusively young, mobile, content creators. Here, rather than idly watching others, performers record a video of their routine (or upload a prior recording) and are then crowd-judged. Chosen gamifies the spectator experience. Judges (users themselves) swipe left or right in a Tinder-esque voting interface, and become part of the contest. Everyone is in on the game.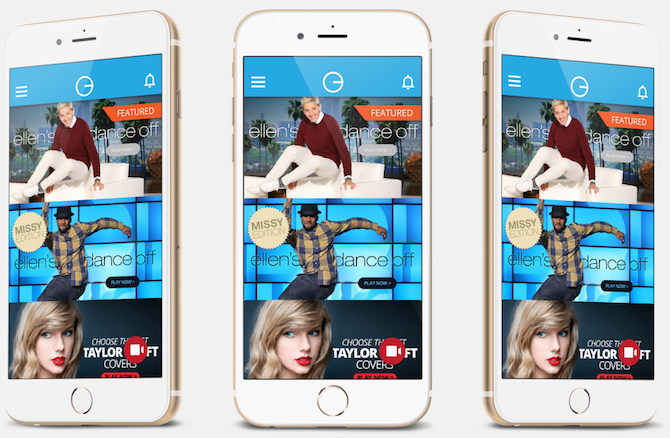 David has had extraordinary success through artfully navigating the interstitial space between music, technology and social media. At Hotwired/Wired Digital, he sold advertising – pitching the value of early web content from the perspective of an insider evangelist, while in his off-hours selling speakers out of the back of his van (because, as all audiophiles do, he felt passionate about sound quality). He headed marketing for MTV Digital (including Nickelodeon.com, VH1.com, MTV.com). Then, he was recruited to launch Gracenote (later sold to Sony), the first technology to identify track titles in users' music collections – including CDs, iTunes libraries, etc – and serve up related content. Remember MOG (for Music + Blog), the hugely popular social music community snapped up by Beats and later Apple? David created that too.
Post-acquisition, David worked as interim CEO on Neil Young's music player Pono. At a 2013 technology/innovation conference he connected with Eyal Moshe, a talented Israeli technologist and fellow entrepreneur. Intrigued by the sudden popularity of Zynga, David and Eyal both wanted to gamify music. Meanwhile, he was fascinated by Lawrence Lessig's theories of remix culture, and wanted to explore his own concepts around sampling and monetizing music sharing. David and Eyal (now the Chief Technology Officer) assembled a team in Tel Aviv and Oakland, and set about to create Chosen. By the spring 2015 launch, they had attracted over $6.5 million in funding from DCM, Rhodium Capital, Fosun and CrunchFund, and other firms (the plan is to eventually generate revenue through advertising and in-game currency). The first Ellen dance-off aired in early 2016, with new contests coming in April and May. It's a symbiotic partnership: Ellen's social media empire is steadily expanding, and Chosen seems likely to meet its goal of a million registered users by the end of 2016.
Creating tools for the exploding world of smartphones and content-craving Millennials and Gen Zs is a hot trend. Facebook, YouTube, Instagram, etc., keep simplifying and lowering the bar for content creation. Embedded technologies like Messenger and Snapchat have introduced tools for modifying the content of others and branding it as your own. "We recognize people are consuming content on smaller and smaller screens and we want to be part of that," Ellen's producer Andy Lassner told TechCrunch. A slew of new apps, including Flipagram, Triller, Dubsmash, and Chosen's own platform offer digital tools for recording a video of yourself on top of someone else's video, the ultimate postmodern mixed-media: videos within videos within videos.
Chosen has the lofty aim of joining the ranks of these must-have platforms. They've got the technology and a much-loved celebrity backer highly tuned to this new media transformation. David and Ellen "get" this generation's desire for mobile tools for self-expression and discovery.
The days of passively consuming content are waning. Millennials and Gen Zs need to co-create it, crowd-create it, become the content.
They want to be Chosen.

Want more on what's happening with youth culture and mobile tech? Check out Millennial Girl Meets Gen Z