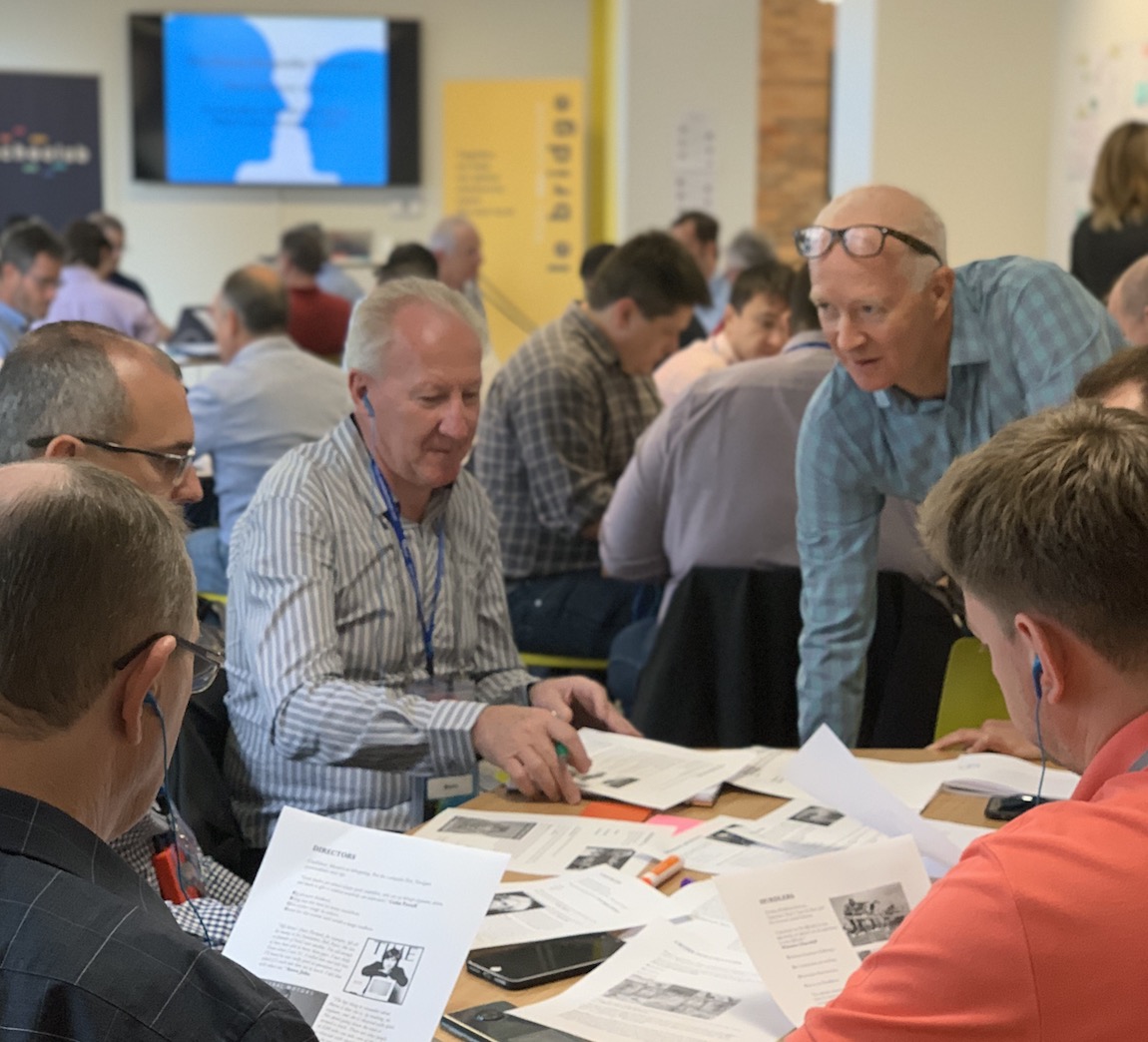 Handshakes are powerful. From the all-important first impression to the send-off at the end of a meaningful engagement, how you connect matters. That's why we made our way one early morning this week to a downtown San Francisco hotel to escort a group of 30 Brazilian executives from the Bayer Crop Science Cooperative to our destination, Schoolab SF. Bem vindo, we said, chatting with them in their native tongue, learning their home cities, and discovering their passion for their work. It was a fortuitous beginning to a journey into continuity.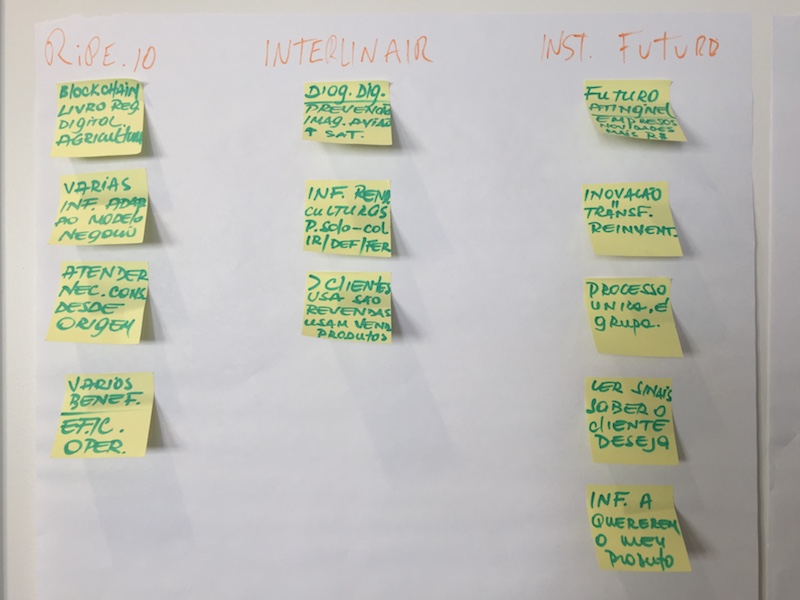 It's an honor to be invited to help talented, mission-driven people connect the dots, to reflect on lessons learned and reach toward a deeper understanding of their work. So we added a twist to our design thinking workshop with the Brazilians, who came to us through the Silicon Valley Innovation Center. They were wrapping up a week-long immersion, having visited Google, a number of AgTech startups, and The Institute for the Future, among other local powerhouses. They'd encountered not just our rich culture of entrepreneurship but also recent noteworthy innovations in technology and methodology. Their heads were teeming with new ideas. A download was in order, and we were perfectly positioned – just at the apex of their trip – to facilitate.
Design Thinking for Synthesis
We recapped the core technical advances they'd explored: AI and blockchain, machine learning and computer imaging, along with fast prototyping and failing forward. We encouraged them to spot opportunities for cross-pollination. What innovations would they bring back to Brazil? What kinds of talents would they need on their team to implement this vision?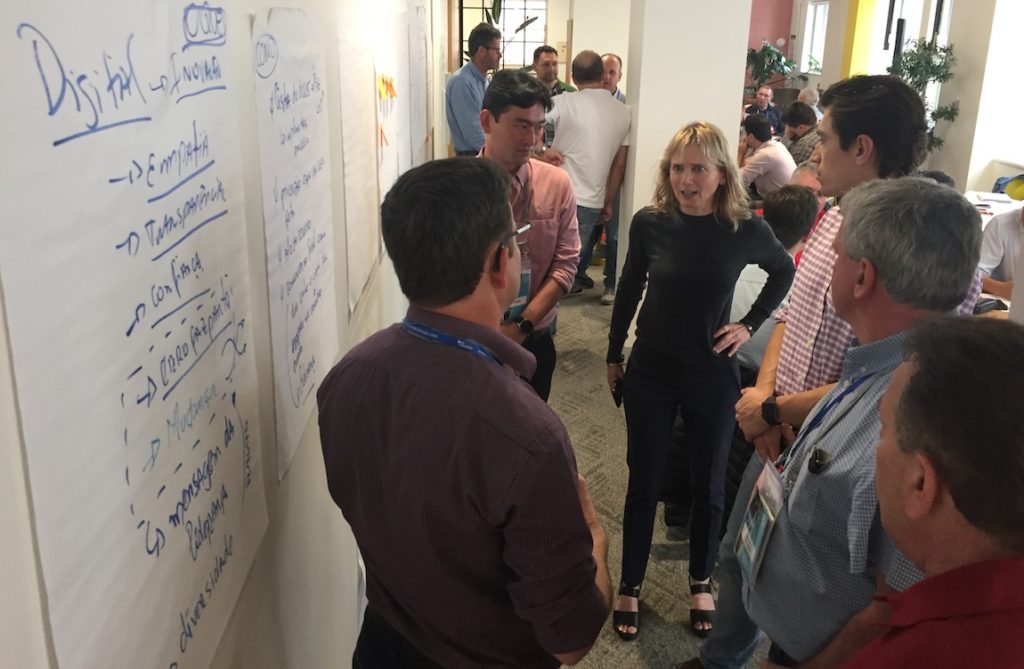 That sparked a lively brainstorm. The executives filled the room with dozens of poster-sized action plans covered in post-its and diagrams. Common values of empatia, transparência, diversidade (empathy, transparency, and diversity) grounded their understanding of the culture of innovation. Plans included compiling a lista do dores (bug list), celebrating ganhos rápido (quick wins) formar um grupo com diversos habilidades dentro empresa (forming a group with diverse skills within the company), and spotting opportunities in consumer mindset changes – se ele muda, nos mudamos (if the customer changes, we change). It was clear they'd been transformed. At the end of our short time with Os Brasileiros, we sent them off to their bus. They were approaching the conclusion of their immersion in Silicon Valley, but it was just the beginning of a journey of learning and change.
---