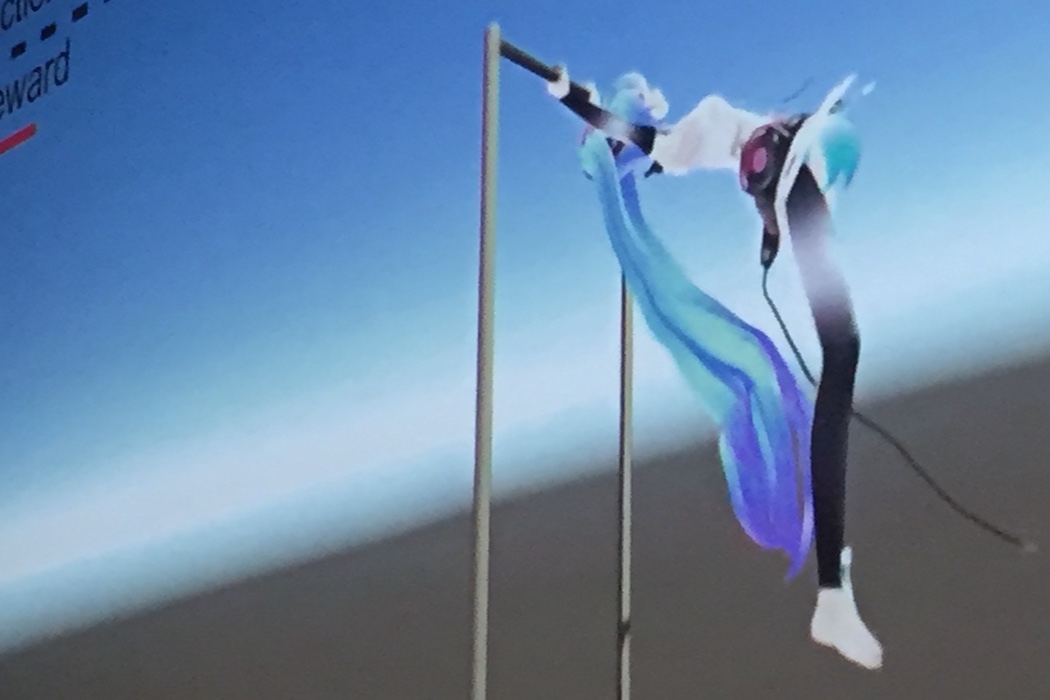 How does a chicken with an AI brain cross the road? At a packed conference in San Francisco, a wizard named Danny Lange wowed investors and techies with visual proof of the fast advancing potency of artificial intelligence. The magic of machine learning played out on the big screen, as a seemingly hapless animated chicken got crushed by cars, then gradually learned to dodge traffic, eventually becoming invincible. This mastery wasn't achieved by a preternatural 13-year-old geek, or the latest iteration of IBM's Deep Blue, but by a computer program tapping "reinforcement learning" that had played the game for hours, and gotten smarter fast. "The algorithm develops a non-trivial strategy for playing this game," said Lange.  "This is not trivial."
BootstrapLabs' Applied Artificial Intelligence Conference, held at Bespoke at Westfield San Francisco on Thursday, and emceed by co-founder Ben Levy, brought together leading technologists, companies and investors from around the world. Lange, formerly in charge of machine learning at Uber, and now heading up machine learning and AI at gaming giant Unity Technologies, joined a roster of elite experts from major corporations including Facebook, LinkedIn, Intel, and Salesforce, as well as Capgemini, Visa, Intuit, and Ford. Attendance at the sold-out event was double last year's inaugural conference.
The Data Deluge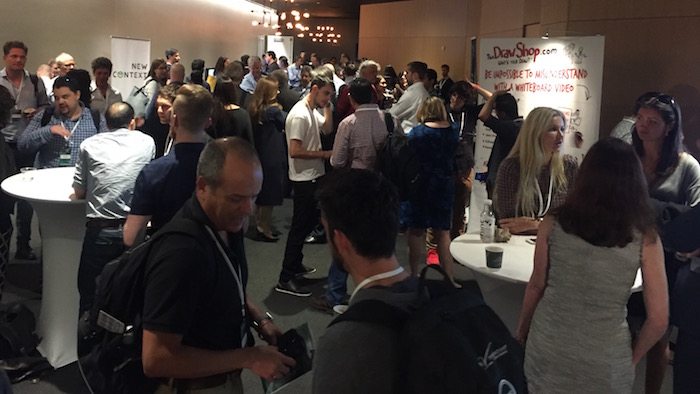 There's a coming tsunami in computing: the convergence of massive amounts of data, new open source and commercial libraries for accessing and manipulating it, ever-faster processing speeds, and deep-learning breakthroughs in image and speech recognition and other realms. Startups are rushing to grab a lion's share of the market, and established corporations are gearing up to avoid being left at the gate. Indeed, BootstrapLabs, the conference's creator, an SF-based venture capital firm, believes that "AI is eating software," and in the past two years has narrowed its investing focus to a unique specialty in applied artificial intelligence startups.
Panels of enthusiastic experts and speakers discussed how AI is transforming consumer markets, transportation, industrial applications, healthcare, government, finance, energy – just about anywhere data analytics can surface valuable insights and patterns from mountains of data to transform business practices.
Smart Transportation for Smart Cities
At the "AI-Powered Transportation Renaissance" panel session, executives from tech, automotive and retail detailed how they're putting data science and AI to work. Jeremy Stanley, VP of data science at Instacart, talked of advanced methods to "coordinate and control the driving" and deliver groceries "three times faster" than a normal driver. Raj Rao, the CEO of Ford Smart Mobility, described how the carmaker's recently purchased San Francisco-based shuttle startup Chariot is charting a divergent path from established bus routes by tapping crowd-sourced navigation, experimenting through observation, and responding to real-time commuter demand to provide more dynamic "route optimization."
And, yes, robot cars are coming. Cars with nearly autonomous level-4 control are four years out, proclaimed Jan Erik Solem, CEO of Mapillary, adding that fully autonomous, driverless level-5 robot taxis are a decade away. To prepare for this sea change, cities will need to become denser, added Solem, with people living closer together, making walking or biking the dominant means of neighborhood transportation.
AI promises to rejigger how we navigate cities by creating a more efficient, egalitarian transportation network that may make it easier to work at more distant jobs. Rao cited a recent computer simulation that replaced 90 percent of Lisbon's cars with mini-buses, a better underground system, and taxi-bots. The study found that improved efficiency and decreased congestion would yield big gains in employment because "there's a direct correlation between mobility and GDP."
As for drones, while some panelists predicted politics and local pushback would constrain their popularity to rural America, Rao countered that drones are coming everywhere, referencing advanced projects at Singapore Changi International Airport. "I think it's inevitable. The goods economy needs flying machines and drones."
Trends and Predictions

A lively panel on the future of work offered a counterpoint to AI naysayers concerned with the growing skills gap. Mike Tamir, Chief Data Science Officer at the AI firm Takt, cited "data first" initiatives as an example of how to teach people to code and then match them to companies in need of their skills. Injecting motivation and understanding into the need for coding early into the conversation is critical. "Teach children to think like developers," he said. "Develop these skills as early as possible. High school is too late."
Lanny Cohen, the Group Chief Technology Officer of the French consulting giant Capgemini, talked of another inevitability: there will be winners and big losers in applied artificial intelligence. Cohen's firm focuses on applied innovation, and he's seen first-hand that the superficial application of "digital lipstick" is not going to cut it. "Companies fail miserably at the adoption of the new," he said, routinely fumbling on the core building blocks of innovation. In offering a quick snapshot of ten critical trends, he noted a major Achilles heel: "Most companies, with all of the investments they've made in analytics, haven't seen the needle move. There needs to more of a focus on action and impact."
Cohen underlined where AI's leverage will be most astutely applied. "Four times the amount will need to be spent on customer experience," he said, calling the last mile of customer experience "the inflection point."
Running through many trends, said Cohen, is the issue of trust. "Cyber security and risk orchestration is a number one topic. How will AI be applied to security?"
Beware of the AI Black Hats

Security was central throughout the day. "How bad can it really get?" asked Mårten Mickos, the CEO of the San Francisco firm HackerOne, just hours before dozens of countries were hit by a global malware attack that crippled Britain's public health care system, infected giant Spanish firms, Russian government ministries, and FedEx. Ironically, Mickos had followed his question with another frightening question: "What will happen when an AI platform can produce such malware faster?"
Mickos hypothesized that it could get worse – a world besieged by a deluge of AI black hats, where it will be hard to separate false alarms from devastating attacks. "As AI starts penetrating security," he said. "There will be more and more gamesmanship. Sometimes you'll bluff, sometimes there will be layers of deception." And today, he said presciently, "what's missing is the defense built on AI. Not only reactive, but also proactive."
Regulation and Markets
Legal experts will press companies in a range of fields to make hard choices as we adopt AI across the workforce. Can an AI bot be held liable for non-disclosure or bad advice? This was the central question during an entertaining role play starring law partners Susan Altman and Eric Save from K&L Gates, and their simulated chatbots. Legislative issues will also dominate in the healthcare and fintech sectors, where compliance and fraud detection have so far hampered efforts to automate. "Regulation is ripe for AI", said Gang Wang of Intuit, citing labor-saving advancements already in use in the tax industry. Early AI targets may be tasks that scale poorly with humans – like sifting through huge volumes of financial or tax data, or explaining step-by-step why a tax refund was given, through a trusty TurboTax chatbot.  Highly paid hourly consultants – like accountants and lawyers – will also need to stay one step ahead of the bots.
"The world's first trillionaire will work in AI" suggested Nicolai Wadstrom, CEO and founder of BootstrapLabs, citing Mark Cuban, as he summed up the conference with a prospectus on the investment opportunities across industries from consumer to manufacturing to all manner of logistics.
"AI is disrupting every vertical," he said, noting how premier tech firms are making big investments in AI, and warning that if public companies "don't have an AI strategy I would not own their shares."
Change is Accelerating
But it was Danny Lange who elicited audible oohs and ahs by showing the inner workings of AI. Danny began his presentation with a simple chicken crossing a road, moving on to high resolution graphics, including a dark, futuristic video of a robot coming to life. His vision and examples were impressive, right down to his final, stunningly beautiful animation of the Unity Physics Engine, learning over the course of a scant five hours to swing on the high bars with the elegance of an Olympic gymnast.
"Change is accelerating," Lange said. "It's only a question of scale. There will be automation of high value jobs with attractive ROIs. There's no turning back. Looking around the corner, my recommendation is get in on it and get in with the flow."