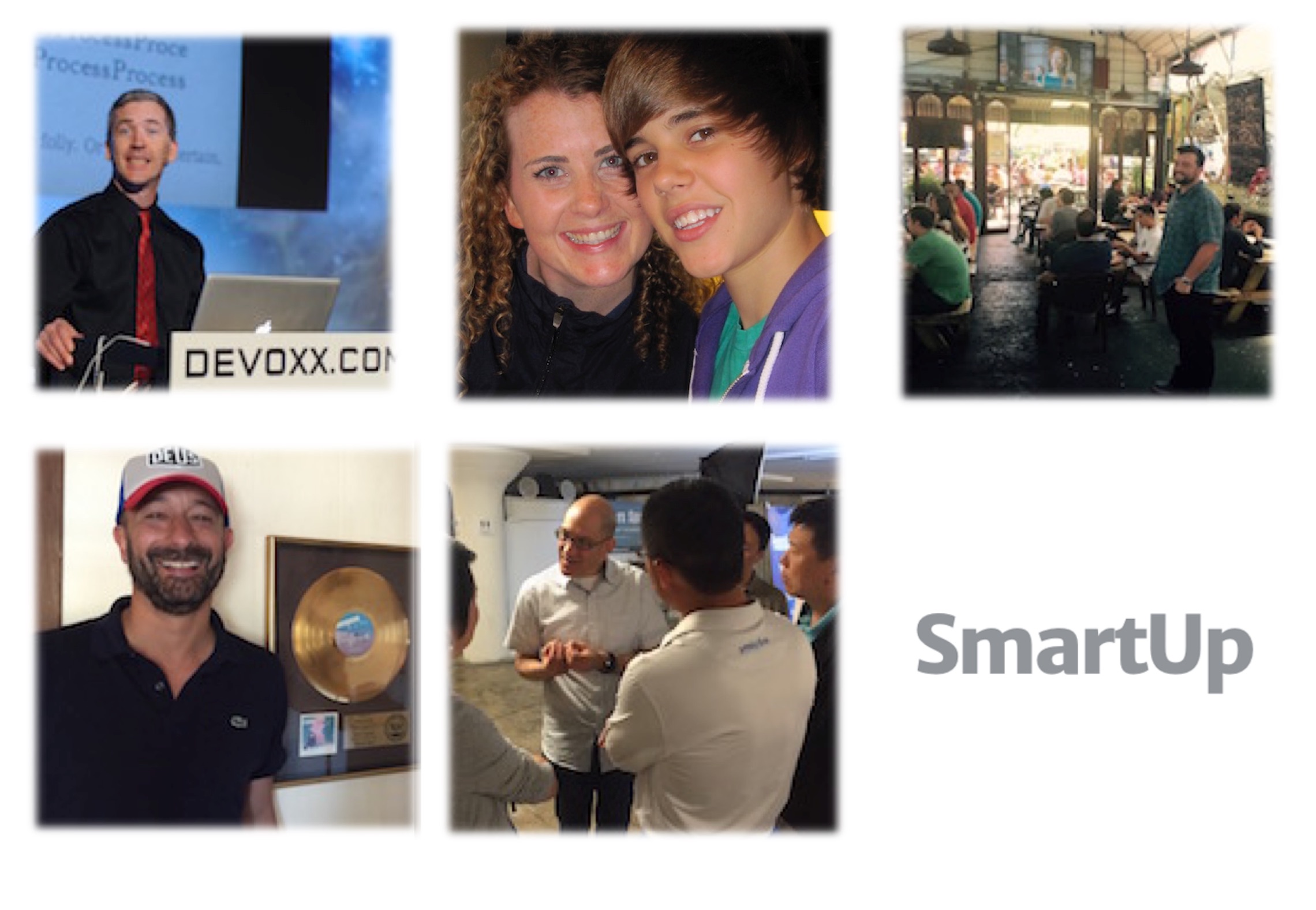 Meet Google's resident comedian, the Millennial Girl tapping Gen Z sensibilities, San Francisco's Food Truck King, the music aficionado behind the hot new video competition app, and the man bringing California-style tech incubators to China: SmartUp.life's Best Innovators of 2016.
CHET HAASE: The top Google UI programmer who holds the unofficial title of "The Funniest Person in Silicon Valley."
COLLEEN BROOMALL: The Millennial co-founder of a hot new Gen Z celebrity site who has her finger on the pulse of what's next in social media, the web, and all things digital.
CARLOS MUELA: The under-30 serial food-truck-park entrepreneur who feeds thousands and plays host to San Francisco's tech giants.
STEVE HOFFMAN: The former game designer and interactive TV executive taking his San Francisco Founders Space incubator model to Shanghai, Beijing, Shenzhen, and Hangzhou.
DAVID HYMAN: The man with a lifelong passion for music who teamed up with Ellen DeGeneres to empower youth with a digital app for self-expression and fun.
Tech and innovation had a good year. Solar energy powered a globe-circling flight via the Solar Impulse 2, Nike pioneered self-lacing shoes, Ario introduced an IoT lighting hack, Apple spiced up Union Square with a dramatic experiential showroom, and ping pong went social at SPiN. Here are our picks for SmartUp's Best Innovations of 2016.