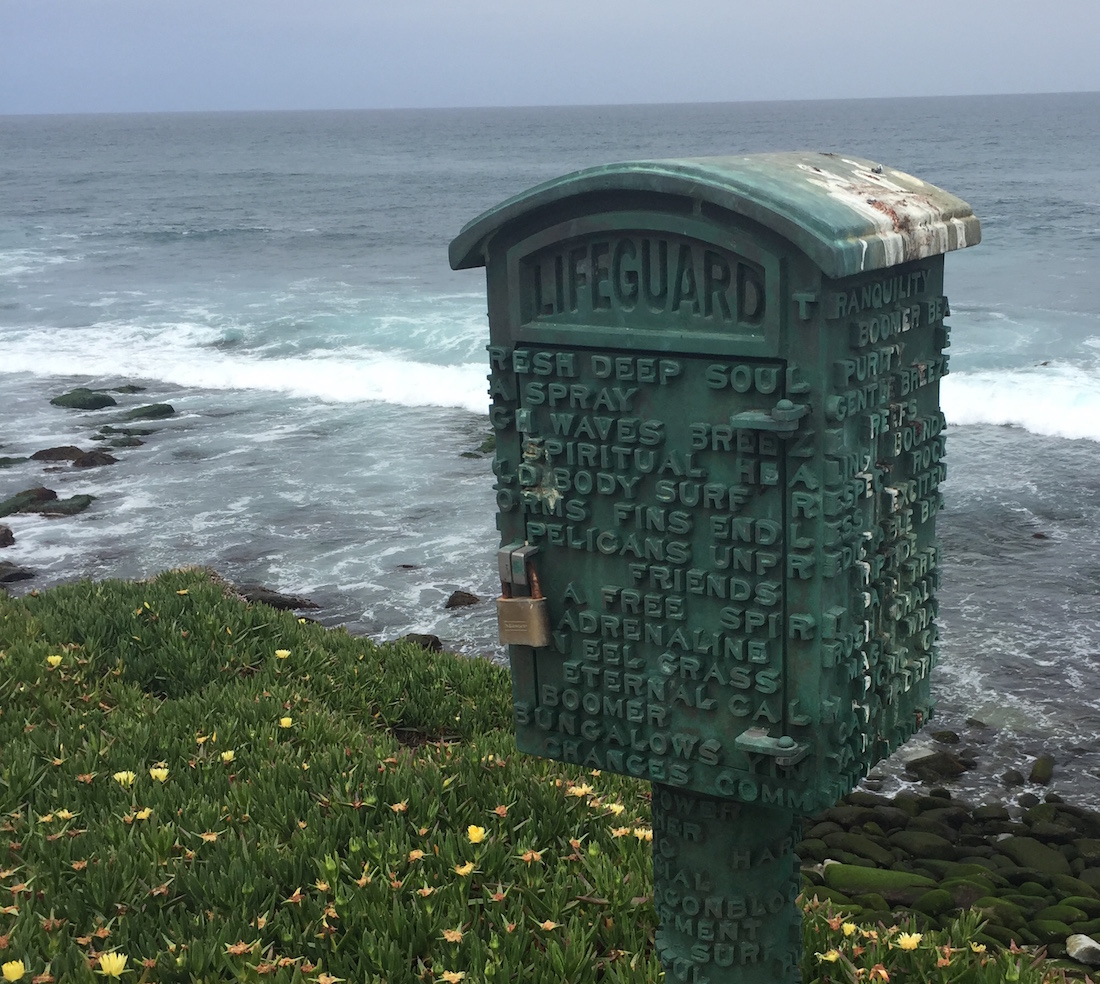 High on a craggy bluff overlooking the churning surf in La Jolla stands this weathered sea-green box, a proud, life-affirming icon dedicated to lifeguards everywhere, embossed with transcendent words and phrases that evoke the heart and soul of the brave men and women who save lives on this rugged coast. Take a closer look, and you'll see how beautifully these words connect us with the creed that draws lifeguards and surfers to the Pacific: "spray, waves, eel grass, tranquility, spirit, adrenaline." The box demonstrates the power of primal engagement with the forces of nature in all sorts of fields and pursuits, in taking the time and effort to carve out our unique and vital code.
Yes, it is the season of the lifeguard. Summer is upon us, a glorious time of renewal when we throw off our shackles, escape routine and the office, and happily hit the road in search of play and inspiration. The time when we travel for adventure, take chances, get outdoors, and make space in our schedules to read books.
The long summer days remind us to pause and reflect and experience life anew. This box is more than just a box. It's about life and death, a memorial to a legendary body surfer and lifeguard who drowned here at Boomer Beach. During the summer the box is unlocked and contains a phone to contact the lifeguards during an emergency. Read downwards starting under the "E" of LIFEGUARD, and you will find his name spelled out in an acrostic puzzle: DAVID C FREEMAN.
What images evoke summer for you? Send them to me at jon@snowballnarrative.com.