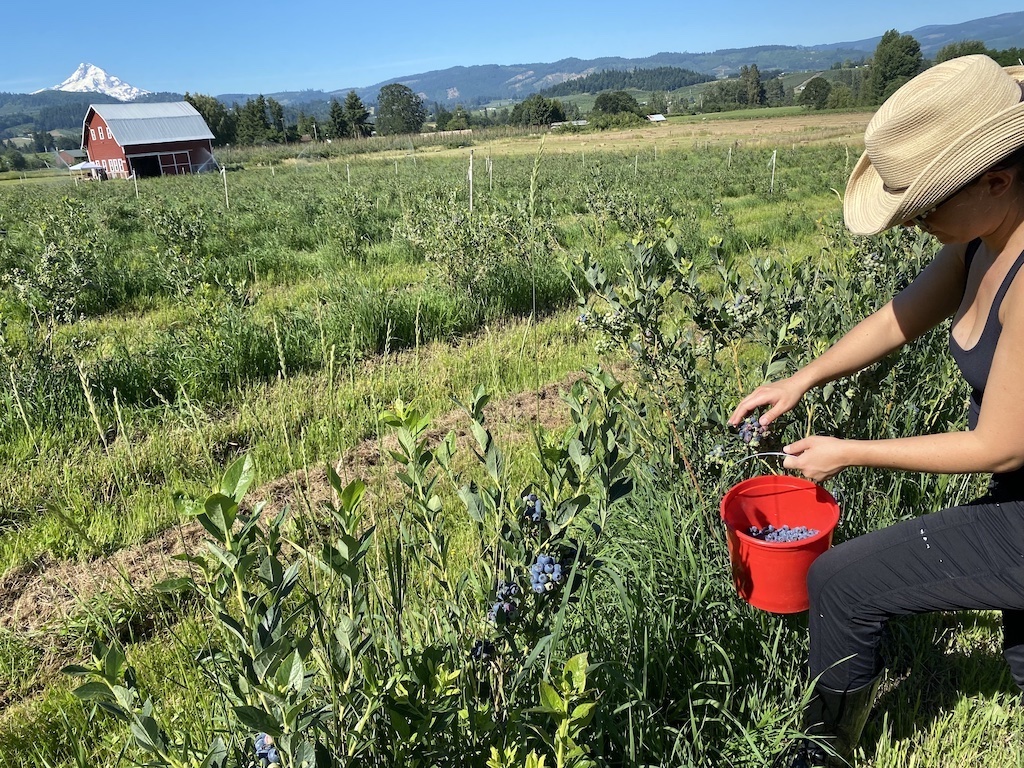 Anne Cocquyt grew up in the heart of Germany's peerless culture of order and engineering, in the automotive manufacturing hub of Baden-Württemberg, home to Mercedes and Porsche. Her family pushed Christian values, academic education, and community service – right down to the neighborhood duty to clean the sidewalk. But obedience and conformity never appealed. Nine thousand kilometers away in San Francisco, she forged a new path, breaking rules instead of following them.
Author of Dare to Launch: Mini-MBA for First-Time Entrepreneurs, Cocquyt is a mentor and thought leader for founders around the world, who speaks from deep hands-on experience and her love of business. As a young woman she stretched herself, with an unusual series of jobs, from a shopping assistant for the elderly, a dog walker, park ranger, database administrator for a fastener company, purchasing department assistant for a meat factory, and global management consultant in Switzerland.
A chance visit to the US for a wedding tipped her from entrepreneurial dilettante to the Real McCoy. She met the man who would be her husband, himself a savvy engineer, and together they joined California's culture of doing. They dove into the startup world, prototyping Bezl, a clever iPhone protector, a crash course in learning on the fly: manufacturing, injection molding, China imports, suppliers, and then marketing and sales. Within two months of Bezl's launch, they were profitable, and soon after, they negotiated a successful exit.
Cocquyt broadened her knowledge base at Genentech's innovation department, as the point-person to scout startups for partnerships. Exposure to the ecosystem was key to growing her network. Next, she moved to the founder level, connecting businesswomen to one another, with The GUILD, a professional "matchmaking" and events firm. Her inside knowledge in these different spheres led her to become a trusted mentor to dozens of startups and countless entrepreneurs.
An entrepreneur herself, Cocquyt discovered the core elements necessary for success, as well as the unique obstacles women founders face, such as raising capital. After nearly two years running the GUILD, she struggled to find investors for the business. But the experience did wonders for her personal brand, increasing demand for her coaching and mentoring services. So, she went all in, applying the golden startup rule of scale to herself. Coaching founders one-on-one wasn't efficient, so she created the Guild Academy, a virtual eight-week accelerator for early-stage startups that emphasizes ideation, prototyping, branding, marketing, and pitching. In a prescient move, she launched fully online in January 2020. When the pandemic hit, she was months ahead of the curve, with a ready-made international gathering place for founders from Azerbaijan, El Salvador, and Peru, Europe and the US.
She excels at working with varied startups. "My North Star is driven by curiosity, trying different things and getting involved in different topics," Cocquyt says. "Trying to understand other people and their issues, then being a part of the solution for whatever they want to solve." During her corporate career, she went deep on one problem at a time, while the Academy affords a far more global view. Anne is constantly working with her students to solve tricky business problems: sustainability software for an HVAC system; menopause; the opioid crisis in Montana; a SaaS platform for flower shops in Paris. "For me, that variety: that's the candy shop."
Meanwhile, Anne has embarked on some new professional and personal challenges. She and her husband recently bought a blueberry farm in Oregon, and shortly afterwards, she gave birth to their first child. Now, Anne's diving into the possibilities of Web3, imagining that one day they might operate the farm as a collective, with fractional ownership, and decentralized decision-making. She even hopes to bring the Academy to the metaverse, a growing area of interest for young entrepreneurs. "I'm a true believer in having done it myself first, before teaching others."
---
About this content: I'm writing for Donna Loughlin's Before It Happened podcast, crafting weekly profiles of innovators, and showcasing their aha moments. This post originally appeared on the Before It Happened Blog. Be sure to listen to the related podcast!