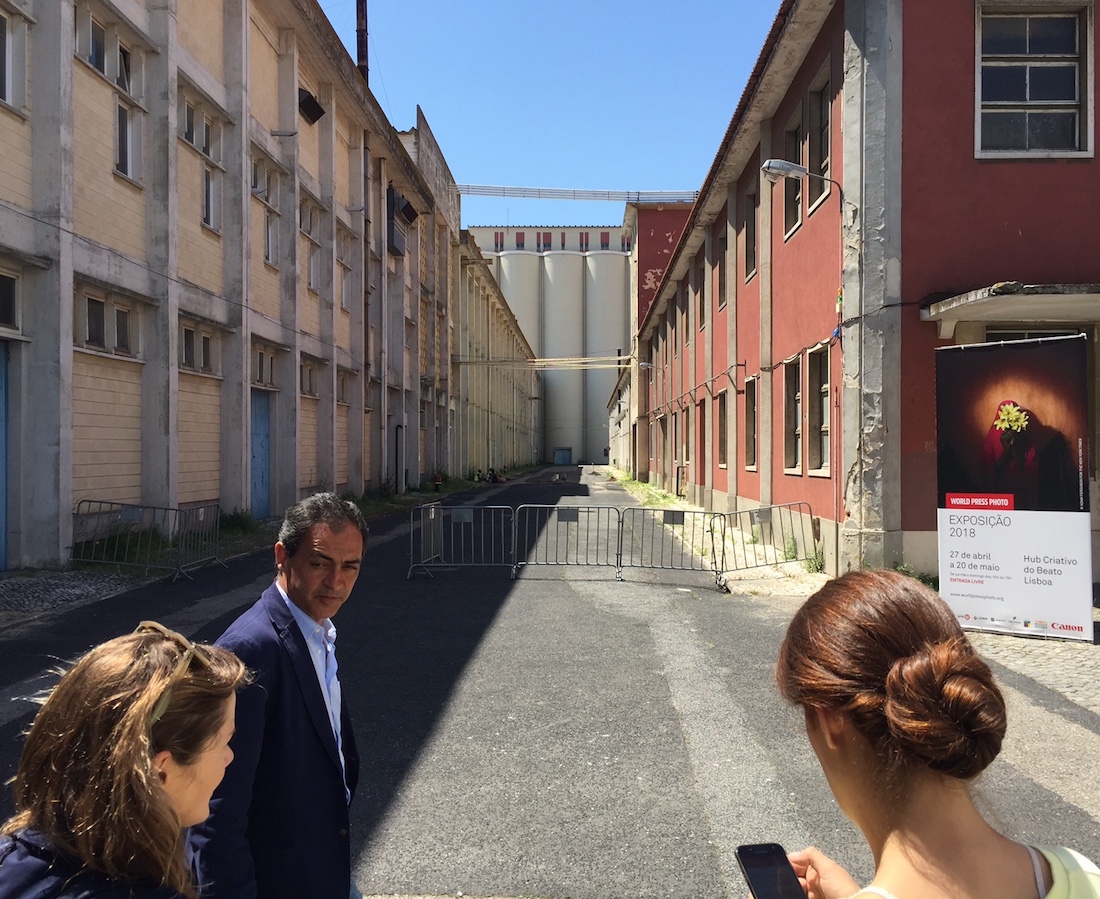 Up the river from Lisbon's sparkling central waterfront, a campus-sized, tech hub of the future is taking shape. Everything a modern entrepreneurial ecosystem demands will soon be found here in a reborn former military compound: incubators, fab labs, co-working and co-living, open innovation-styled R&D centers, Fortune 500 outposts, and business creatives. They call it Hub Criativo do Beato – a bold, up-and-coming public-private collaborative model.
Criativo isn't quite created yet – but tech firms, corporates and startups have been visiting and reaching out to get in early on this new nine-acre district in trendy Lisbon. Mayor Fernando Medina deserves credit. Two years ago he had the vision to revive the struggling, formerly industrial center of Beato, inviting Startup Lisboa to pitch a proposal that would attract international corporate investment, boost entrepreneurism, and ultimately generate 3,000 jobs. The city signed the papers on a 50-year lease for an abandoned army site for €7 million after Startup Lisboa drafted a winning plan for a car-free hip entrepreneurial zone, featuring public access, urban art, integration with the community, and a guiding respect for the architectural and industrial heritage.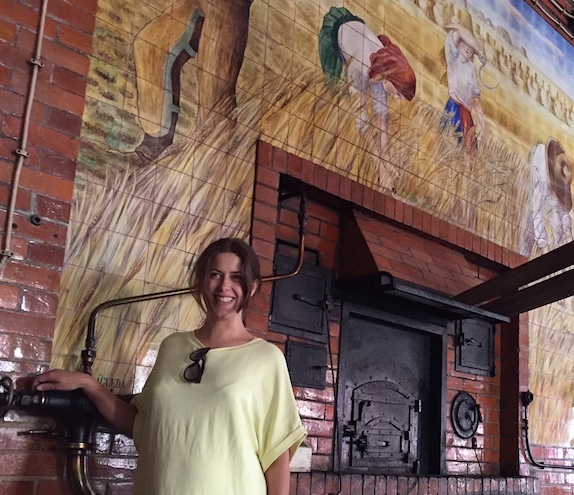 "We are Lisbon," project manager José Mota Leal told us, "We are not the new Berlin. Not the new Silicon Valley. We try to learn from everybody's experience, but not copy." Lisbon has its own ambitions. The city won the European Entrepreneurial Region of the Year award in 2015 and continues to experience exponential growth. The idea in Beato is to flood the area with creative inspiration to inspire cross-industry collaborations and human and financial investments. "We don't want to create office buildings," said José. "We want to have a community of geeks and artists in the same place. We believe if they sit at the same table and drink good Portuguese coffee, innovation will appear from their conversation."
Just as one third of the startups that Startup Lisboa has incubated in this city are from abroad, the goal is to create a global hub. "We want to attract people from all over the world to start their businesses here," said José, who envisions that many of the activities will be project-based. "We want to create insight, a facility that will allow people to come and test Lisbon as a possible place to work." Criativo aims to build on a trend many international firms are already discovering. Backed by a government-supported entrepreneurship ecosystem that has provided low-cost loans for young entrepreneurs and features lower taxes and other incentives, Portugal is becoming a top destination to "test, fail fast, and try again." The lower cost of living makes this modest-sized country – blessed by a mild California-like climate and distinct northern and southern regions ­– ideal to pilot prototypes and try out new business models for companies seeking to enter larger European and foreign markets.
Making Bread from Bread
We toured the grounds with José and his teammate Sandra Pereira, starting with the pasta factory with its colossal machinery that once pumped out 18 tons of spaghetti a day for the Portuguese military. It's stunning to see this 10,000-square-foot space now intact (some dried, 50-year old strands dangling inside), and to imagine its transformation when the internationally renowned Factory Berlin renovates it for Daimler's Digital Delivery Hub.
Part of Lisbon's charm is its dedication to "palimpsest". Cultural heritage guidelines matter here. New buildings must bear the traces of the successive transformations that adapt to new dynamics, promoting the reintegration of past values and creating a historical narrative. As we walked with José and Sandra, we could see the opportunity for Criativo's architectural partners to surprise and delight. We passed through a courtyard to the old power plant, which now doubles as the project's event space and is currently hosting the World Press Photo 2018 exhibit. From there we traversed the former dormitories, home to nuns in the 18th century, then soldiers, and now destined to be transformed into co-living space. We descended through cold granary storerooms that will house creative studios, before emerging to peek our heads into the towering grain siloes (they may become a boutique concept hotel), and then ended up in the massive bakery, with a long row of ovens featuring beautiful tiled pastoral scenes and a floury scent.
The size and variety of buildings is impressive, nearly as a large as a small college campus. And there's something you won't find in San Francisco or New York, or many other cities. As Startup Lisboa elevates the neighborhood, the plan is to engage local merchants and businesspeople through a consultancy project designed to help the local commerce adapt to new neighbors and customers: the influx of entrepreneurs and the arrival of the hub itself.
Corporate Antennas and Startups
Stay tuned. Daimler is one of the first multinationals to sign on, and several other major Fortune 500s and tech firms (including some FAANGs) are lining up. Innovative, forward-leaning corporates will have "antennas" here, said José, in part because where there's an abundance of different startups, "they always want to be nearby." The first phases of the project will kick in during the next few months, and the entire development is slated to take two years.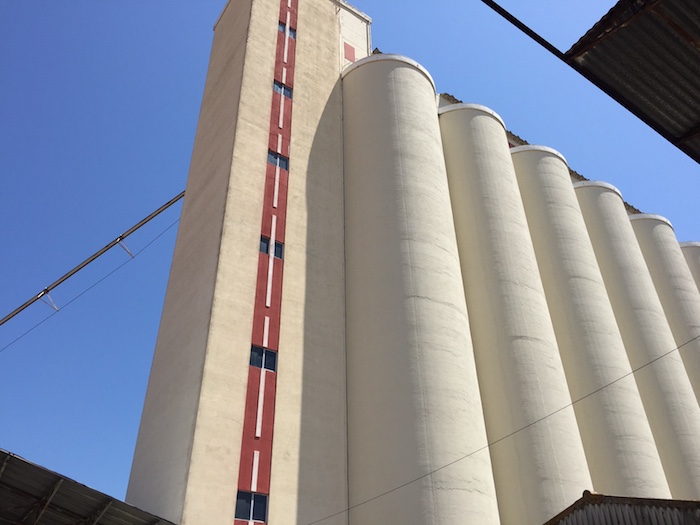 The goal is for Hub Criativo to evolve into a hive of innovative activity, celebrating Lisbon's new position as a startup mecca. Portuguese universities are turning out skilled young techies and businesspeople as fast as they can, to meet the needs of the growing local entrepreneurial ecosystem. José and his team at Startup Lisbon are creating a new kind of international destination to draw them here and give them access to international opportunities. "I have been visited here at Hub Criativo by quite a lot of potential investors who are looking into Lisbon for their development centers," José tells us. "And I ask them, 'Why Lisbon?' One of them said to me, "In the next few years, Europe is going to have a very high shortage of IT people."
"Lisbon is trendy now," José notes. "We have what we always had: good climate, good food, nice people, security, safety, all those characteristics. But we now have more. We have talent."
And soon, a unique, creative hub where that talent can come together and create.
---