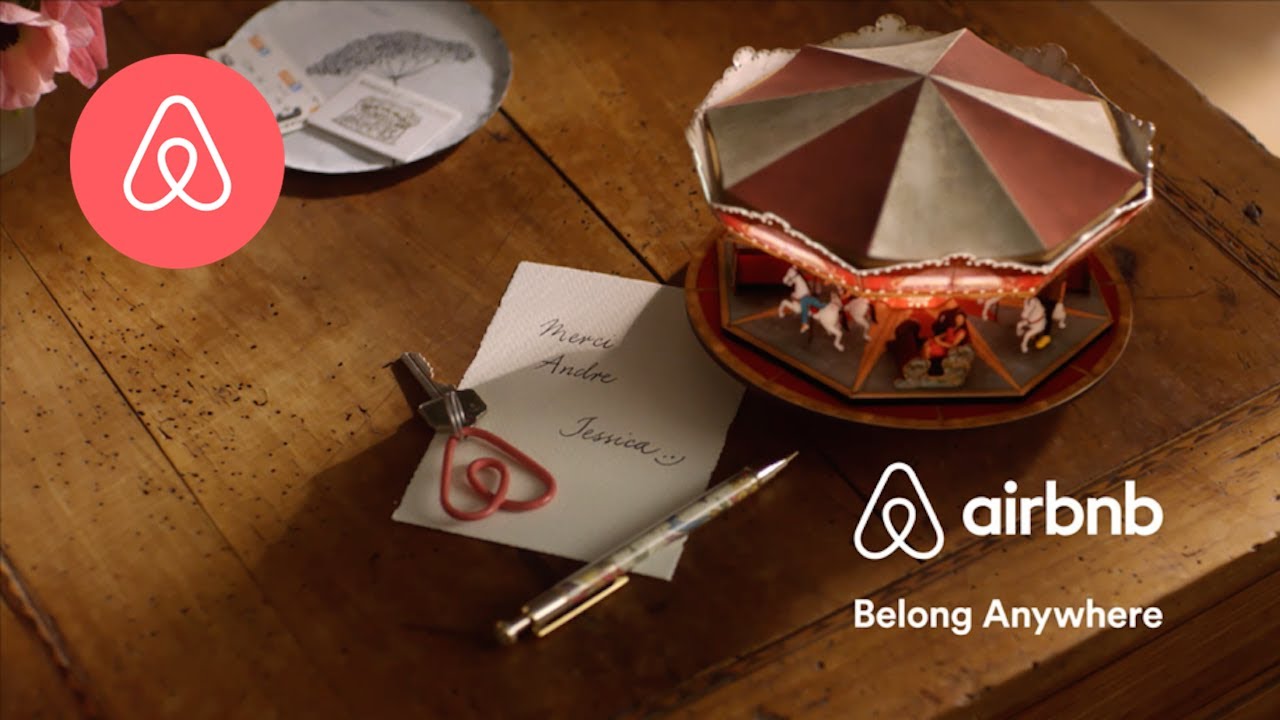 Dear Brian Chesky – We hope you enjoyed our last postcard from Paris. After a glorious restorative stay at a hotel, we've continued our Airbnb travels throughout Europe. We're meeting your hosts and discovering the good, the bad and the ugly in your truly amazing platform. If you check your accounts, you'll find we've committed at least $10,000 to your business this spring and summer, and figure this gives us license to tell a graduate of the Rhode Island School of Design what might be improved in your much vaunted experience design. We've compiled ten simple tips:
Quit Playing Hidey-Hole. This trick where Airbnb only provides a sweeping overlay of a huge possible area, and the customer doesn't discover the street and location until they book, helps hosts mask lousy locales. We had to hack your system like detectives, sniffing around side streets to compare photos we'd seen online to tease out actual locations. Only through this makeshift method were we able to avoid being duped into a long reservation adjacent to a massive construction site and a main traffic artery (conveniently not disclosed by the hosts).
Care About the Bed. Airbnb got its start when you rented out air mattresses, but this was long before the present $200-a-night era. We can't wait for you to institute standards for the size and quality of the mattress and the sheets (exact size, quality, thread count). This is one of the funkiest things about your platform. You can pay a princely sum to sleep on what feels like Uncle George's pull-out sofa in the back bedroom by the garage. Also: in Europe, where's the top sheet?
No More Bathroom Fakery. During this trip we had one Airbnb where there was a washing machine where your feet should go if you needed to sit on the commode. Another where the sloped attic ceiling forced me to aim sideways (interesting). Yes, both were $200-a-night pads.
Stop the Music!  Hotels don't get bookings if guests don't enjoy peace and quiet, but anything goes in the Airbnb neighborhood experience. Three of our five recent European rentals featured ridiculous noise liabilities, including wild parties, all-hours dog barking, not to mention beeping alarms, frequent leaf blowers, and off-hours construction power tools (the best!). Give your guests the satisfaction of knowing whether they'll sleep. Sound is key, as you know, to good experience design. Here's an idea: a super-duper tech firm like Airbnb could verify the "sound print" of a host's apartment with sensors to capture intermittent or ambient noise.
A Bar of Soap, Please? (Etc.) The other goofy thing about Airbnb is that while offering soap is a standard requirement, many hosts just supply leftover liquid soap and can't be bothered to give you a single new bar of soap. Or, let's say, a spatula so you can actually cook something. Or more than two plates or two forks. When we arrive, we play the Airbnb "What's quirky about this place?" game: how many basic items are missing from the kitchen or bathroom, and what do we need to go buy at the store?
Maids Need Work Too! You collect money for each booking, and the host exacts extra fees for a single cleaning at checkout. That's OK if it's just the weekend, but what if you're staying a week or two? The only solution we've seen is the clothes washer (fun fact: clothes dryers don't seem to exist in European homes) or access to the utility closet with DIY cleaning supplies. Why not offer a professional cleaning for longer stays for guests who want some of the comforts of a hotel? Might even provide local employment!
Rate Listings, Not Guests! Airbnb's reviewing system has an intentional built-in bias. Guests who post a negative review risk being perceived as undesirable guests (or a public shaming) resulting in a subtle power game in favor of the host. So people pad reviews. What a silly game! Hotels would never publicly rate their guests, because these people are paying them for a service. Stop wasting customers' time by making them pour through padded reviews and start giving guests real information. Superior, data-centric and fact-based ways to accurately rate listings will emerge.
Let There Be Light. Good hotels care about lighting, both natural and artificial. At our "5-star" Airbnb Paris rental we had a main living room light that never worked. Other Airbnbs had glaring, unpleasant lights we chose to leave off, forcing us to actually buy lamps for longer stays (yes, that's one of the joys of the Airbnb experience, shopping to improve your temporary nest). Properties should be graded on the quality of light. It's key.
Greetings! Airbnb emphasizes the primacy of welcoming guests warmly and offering local tips, but lots of hosts haven't gotten the memo. On this trip our hosts are three for five, with two awful failures. One with no greeting and no local tips. The other where we were passed off to the host's "friend" to find in a nearby crowded plaza, who then bailed at the last moment and sent her husband. We didn't know his name or what he looked like, and when we finally found him he told us nothing about the apartment or the neighborhood, reinforcing the reality that we were staying in a stranger's home.
Treat Guests like…Hosts. Airbnb loves Hosts. Your much raved-about photo-centric platform (perfect for camouflaging sub-standard listings), your fluffy crowd-sourced rating, and the intentional lack of basic standards (i.e., no data on square footage, ceiling height, etc.) makes every guest choice a crap-shoot. Photos distort reality. This all makes it easier for you to sign up more hosts and achieve a higher multi-billion valuation, but it also reminds us of the value of a good hotel, where the customer is always right, and treated less like a data point, and more like, well, a good paying customer.
We hope you've found our second dispatch helpful for your upcoming travel choices. It's summertime after all. More "Dear Brian" postcards are coming, as we continue to experience the ins and outs of your platform. We look forward to publishing "Airbnb's New Frequent Customer Rewards Program," and "Hack Airbnb for Great Customer Service," and more.
Happy travels!
---