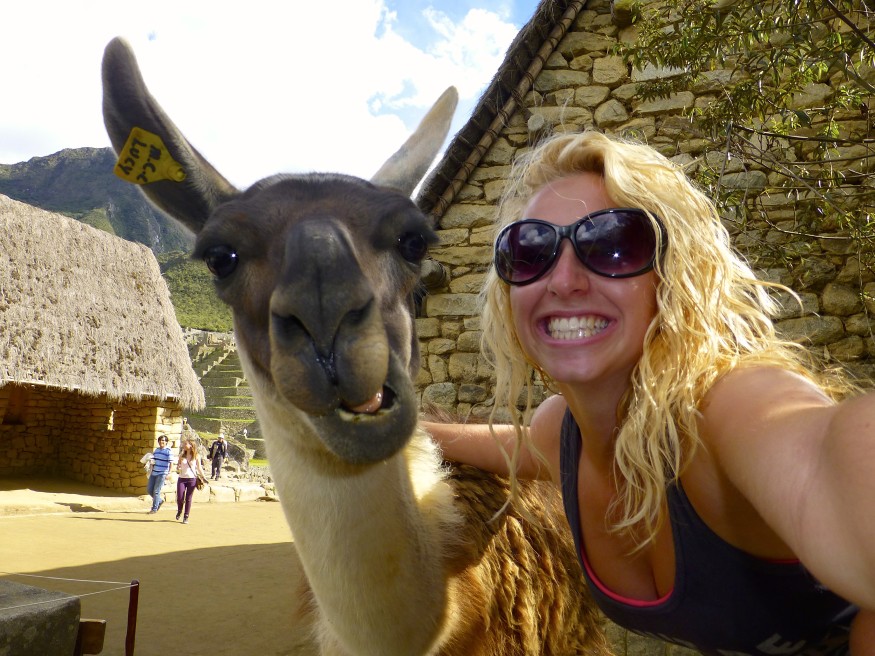 What do you do if your freshman year at college is miserable, ruined by loud, rude roommates who make it impossible to study, let alone sleep? Sarah Gallo applied to a sophomore study abroad program in Florence, Italy, and changed her life. She became the Five Foot Traveler.
Just outside Florence, in the rolling hills of Tuscany, Sarah picked olives off of trees and made her own olive oil. She used Florence as her base camp, leaving town on Thursday nights and returning Sunday night or Monday morning. That fall, she explored fifteen countries –– a different country each week. She was 19. It was her first trip abroad. "I realized my life had changed," she told me. "That I have this huge passion for travel." She had to overcome plenty of roadblocks, including her crippling fear of flying. But Sarah learned that she could communicate with people without speaking their language and, perhaps most importantly, "that sometimes the people who have nothing are the happiest."
She returned to NYU and studied hard. Set to graduate early, she arranged to spend her last semester abroad in Buenos Aires. Her parents fretted. Sarah has a beaming smile, bright blue eyes and a curly golden mane. Her hairdresser thought she'd be safer if she dyed her hair black. Instead, Sarah applied for a scholarship to write a travel blog. "Smiley Sarah," was her first idea for a name, but then she realized, "I'm short, I'm blonde, and a lot of people are worried for me because I'm little." She hated the assumption that her sex and diminutive size might limit her ambitions. Sarah wasn't going to let that happen. She coined the "Five Foot Traveler," won the Banco Santander travel blog scholarship in the summer of 2013, headed to Buenos Aries that fall, and discovered that "South Americans were the most lovely, welcoming people she'd ever encountered."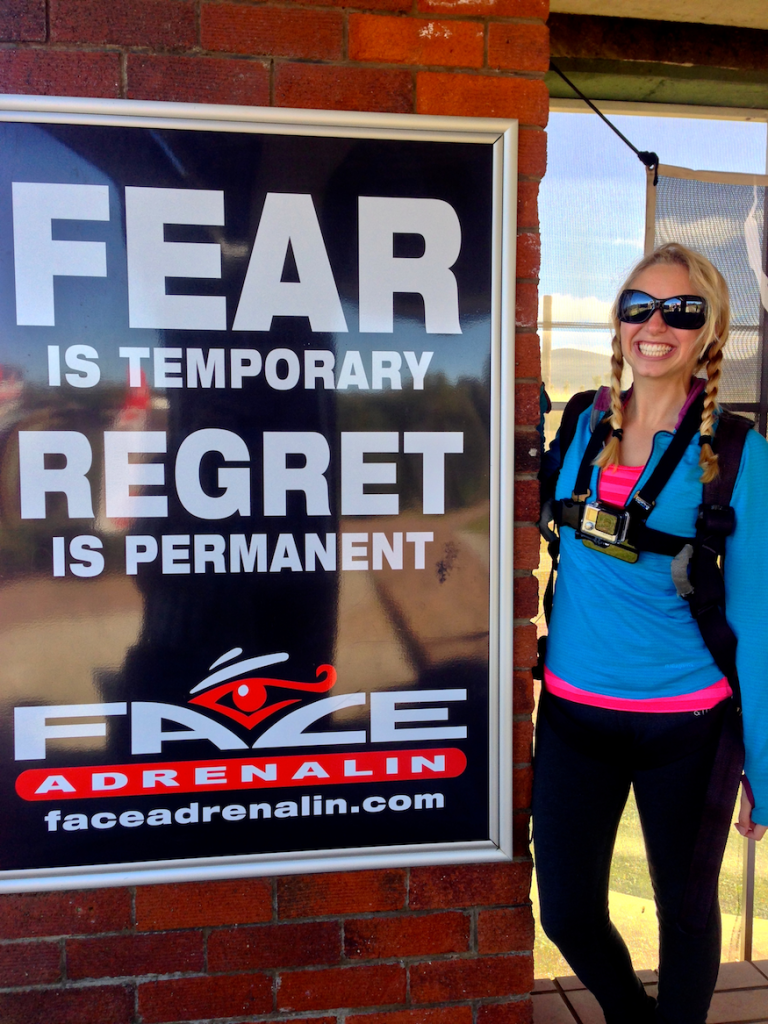 By December she'd notched eight more countries in her travel belt. Upon graduating from college in Buenos Aries, she trekked through Patagonia, took a boat through the brutal Drake Passage to Antarctica, and then hopped a plane to Rio de Janeiro and spent New Year's Eve on Copacabana Beach. The blog scholarship pushed Sarah to write and chronicle her experiences, but she isn't done exploring.
Sarah believes the unique experiences of travel far outweigh the materialistic goals that often drive Americans. "I don't want to settle for a desk job because that's what I'm supposed to do," she said. "I'm trying to break the mold. I want to see the world."
When I spoke to Sarah this spring she was just back from seeing cape buffalo, elephants, rhinos and a giraffe in South Africa's Kruger National Park. She's currently bartending near Wall Street in New York City in order to fuel up her bank account for a trip to Istanbul and Eastern Europe. Well on her way to her goal of visiting all seven continents before she turns 24 in 2016, Sarah says her experiences have bolstered her strength and independence in ways she couldn't have imagined. "Travel isn't easy," she said. "Cars break down, your taxi driver gets lost, your hotel has bed bugs." Thrilled to know she can handle these mental, emotional, and physical challenges, Sarah is considering working with Unicef, and building a career where she can "travel and help people."
Whatever she does, and wherever she goes, this five-foot traveler says her golden rule is to always go with the idea of the things you don't want to miss, a rule that might apply to everyone. Any day. Any life. "On a lot of trips I don't have a ton of money," said Sarah who has worked to pay for all her travel. "I go to bed early, wake up at sunrise. I make the most of every situation intellectually. The world is a lot smaller than it seems once you start meeting travelers."