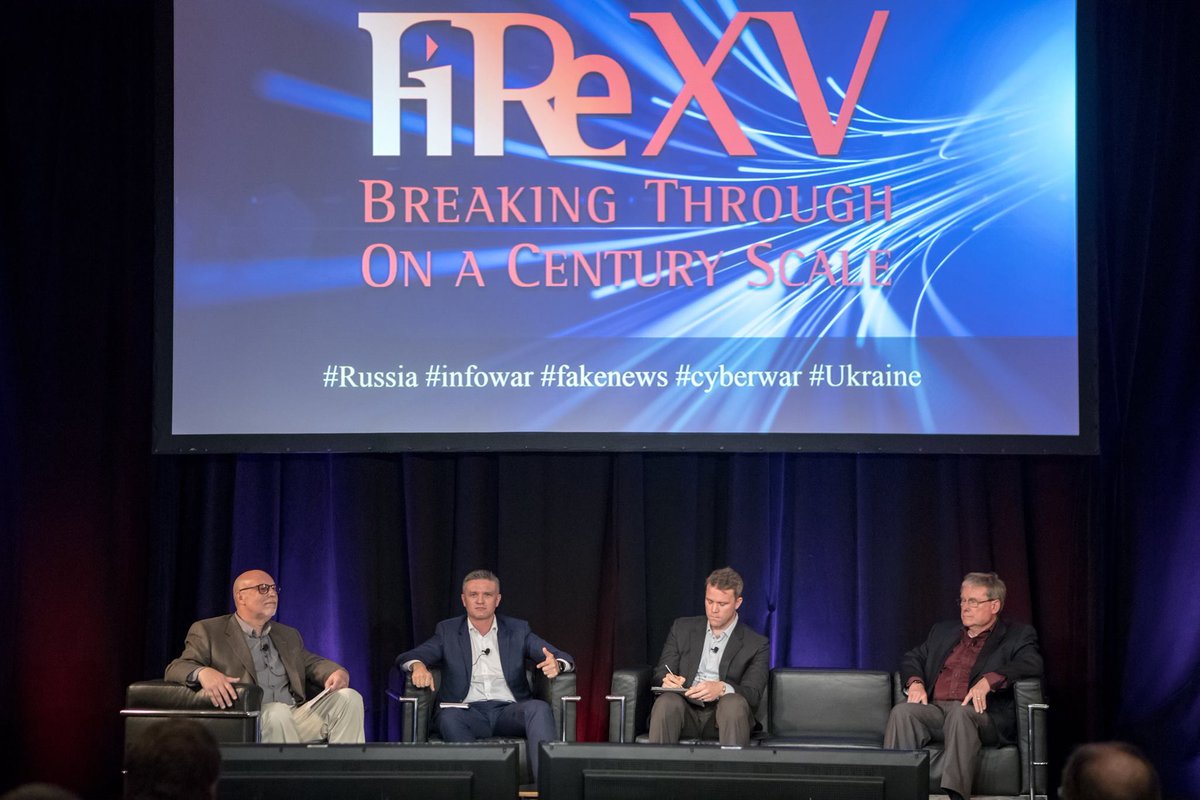 Welcome to the age of cyber warfare. "We are all easy to influence," warned Dmytro Shymkiv, Deputy Head of the Presidential Administration of Ukraine and Secretary of Ukraine's National Reforms Council, at the chilling start of a computer security panel at last week's FiRe conference. "You can say we are not, that we know how to filter, but with three years of working on and facing this, anybody, including myself, is vulnerable to social influence on me, on my family, on my kids, on any of your friends."
The dangers are only going to increase, says Shymkiv, and companies or nations may not know what hit them until it's too late. The latest threats, he says, are all but undetectable by traditional computer security methods. Our minds, elections and governments are being manipulated one keystroke at a time. And North Korea is considered to be a new looming threat. "Every day my team and I are responsible for cyber security in the [Ukrainian] Presidential Office, we see viruses that are not detectable," said Shymkiv. "We've seen viruses which are targeting particular individuals, in particular departments, and they're constructed based on the social understanding of social media by particular people."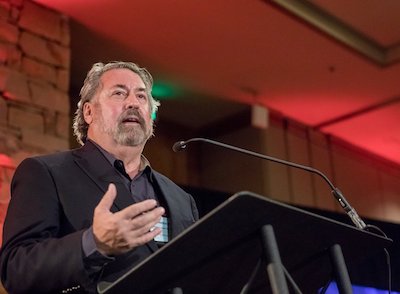 These sorts of first-hand sci-fi glimpses of extraordinary developments right around the corner – some frightening, some hopeful, but all actionable – were what made the Future in Review (FiRe) conference in Park City, Utah a compelling event, a place where knowledge and access were intertwined, a world warp where you could not only meet influential international leaders like Shymkiv, but lunch or have a drink with a former top CIA technologist, renowned NASA scientist or elite computer geek. FiRe sparked conversations among people from vastly different disciplines. The intense, three-day symposium has a history of drawing big thinkers from diverse fields – deep science, medicine, computing, and finance – to share forecasts and critical insights on large scale issues. It's a conference based on the premise that breakthroughs come when bright minds from all walks come together to make a difference. And perhaps no one was more forcefully driving the urgency of a needed dramatic change in global thinking and policy than Shymkiv.
Ukraine: From the Front Line in the Cyberwars of the Future
Shymkiv spoke of how in the last two years, Russia has been electronically spying on a wide swath of social media users comprising roughly half Ukraine's population in a broad-based thought control program right out of Orwell's 1984. "People say, 'Well, that's a science fiction.'  It's not. When the annexation of Crimea took place, they [Russia] shut down the internet to Ukraine, and they used social media to influence people's behavior. And you can influence people's behavior. You do it in a nice way, posting things to their friends, et cetera. There's a whole factory in Russia doing this."  Not only that, says Shymkiv, but a whole army of experts who are perfecting the engineering of a sophisticated underlying behavioral science that has magnified the potency of the assaults: "Russia recruits psychiatrists, scientists, and neurologists, who construct these things, to target particular individuals."
Shymkiv's story could not have been more topical. Facebook executive Sheryl Sandberg was in Washington, DC last week on a PR mission, attempting to deflect heat for the 3,000 Russia-linked Facebook ads her company recently turned over to congressional investigators. "We don't want this kind of foreign interference," Sandberg said. "These ads are divisive, and they are down, and the pages are down, because they are from fake accounts." Facebook has faced mounting public criticism for failing to detect and prevent the election-influencing ads, which are expected to be released soon after a November 1 congressional hearing featuring Facebook, Twitter and Google. Facebook takes "enormous responsibility" for the Russian ad scandal, Sandberg said: "Things happened on our network during the election that should not have happened."
Sandberg might have learned a thing or two had she attended the FiRe conference and met Shymkiv and other experts. Bob Flores, who once held the title of Chief Technology Officer at the Central Intelligence Agency, and is now a co-founder and partner at Cognitio Corp., led the panel on Russia's Infowar Machines and noted that Ukraine has been and will continue to be on the front lines in the cyberwars of the future "because these tactics have a way of evolving from the testing ground, into Western Europe and the United States."
The Petya Virus and the Campaign for a Global ID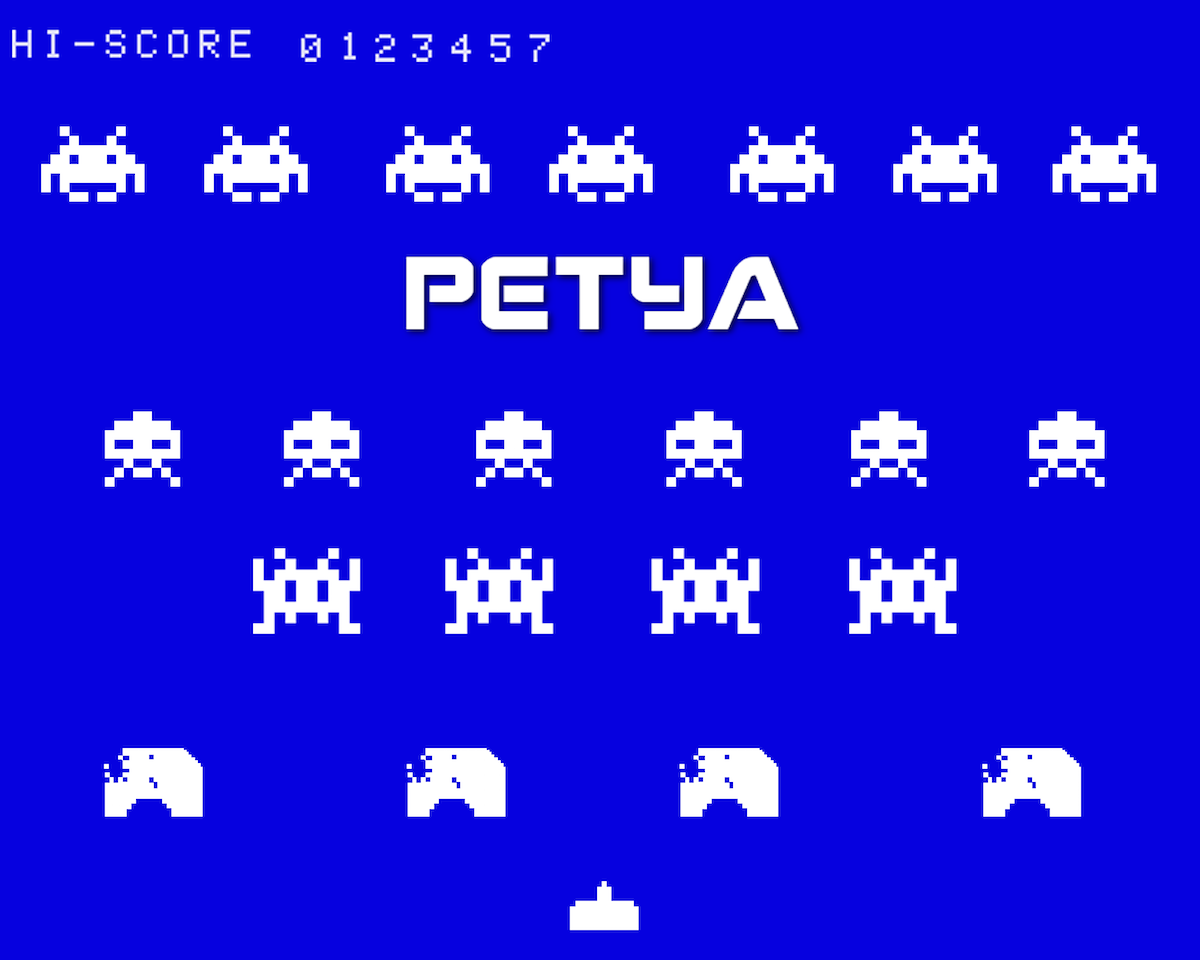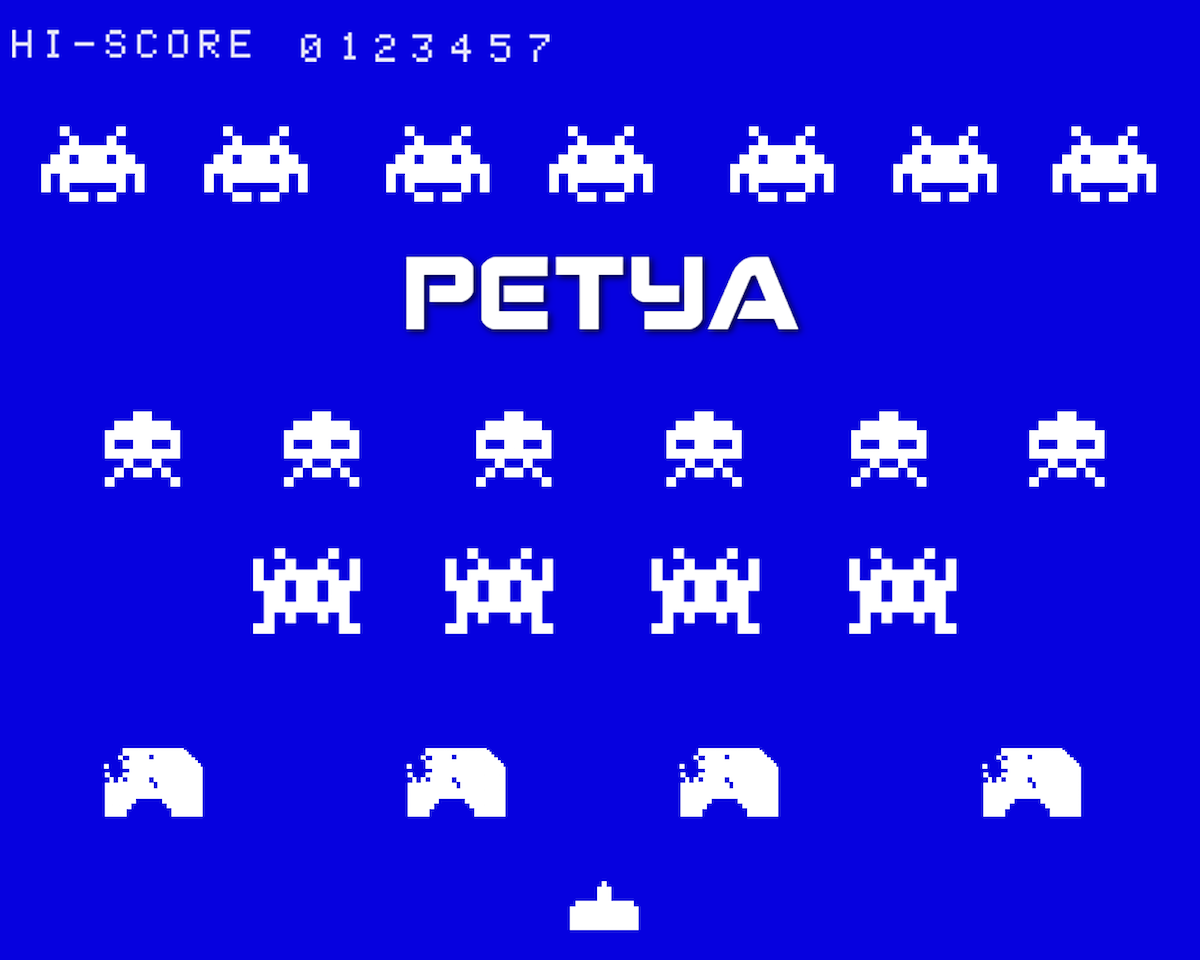 Exhibit A should give everyone pause: this summer's Petya virus attack. Tax time in the US is often dreaded. But in Ukraine this June, said Shymkiv, summer tax season turned deadly. Hundreds of thousands of companies, and the computers of CFOs and chief accountants within the ministry of finance had been receiving tax software updates with a dastardly, hidden time bomb. "Within the code that's been distributed to these computers, they've [Russia] been extracting financial information and digital signatures, and hell knows what," said Shymkiv. "And then, in the classic Soviet style, when the Soviets robbed the villages in Ukraine, during hunger times, they burned the buildings, the villages. So, they decided to bring a virus that burned these PCs. It was constructed in a way so that it spreads through all the organization within an hour."
The supposed ransomware element was false. "If you didn't switch off your computer within an hour, your computer became a brick." Pulling the plug would have helped, said Shymkiv, but most victims were too dazed to move fast. "Within the first hours, the top major companies in Ukraine lost almost 90% of their infrastructure."
Petya wreaked havoc worldwide, striking hospitals, governments and companies hard (Fed-Ex alone recently tallied its losses at $300 million) and Shymkiv said it may be only the start. "Yesterday we talked about personalized medicine," he said, referring to Leroy Hood's keynote on how we could use technology to end disease and solve the healthcare crisis. "Now we're seeing personalized viruses." Firewalls or classical defense infrastructures won't be sufficient" to protect us.
Project StopFake Fights Russian Lies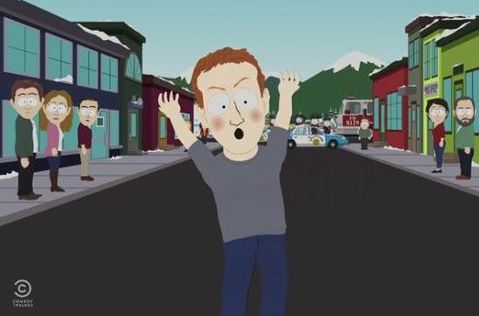 During a week when the hit animation show South Park brutally mocked Zuckerberg for profiting from fake news, and Sandberg was essentially lobbying Congress to avoid future regulation, Shymkiv was taking the long view. He pointed out that Ukraine was one of the first to create a team of journalists to spot and debunk fake news before it further threatens democracy. StopFake.org, an inspired group of Ukrainian digital journalism students on a mission to expose "untruthful information about events in Ukraine" rose to the challenge during Russian's brutal Crimean annexation, and have so far identified more than 1,000 Russian-engineered fake news stories. Incredibly, StopFake was launched in the spring of 2014, two full years before Russia began manipulating the US presidential election process, tainting Facebook and Twitter with fake news.
Surrounded by journalists after his FiRe talk, Shymkiv said far more can be done. "We're still formulating, with fake news spreading, how it gets disseminated. It's interesting to analyze the flows, to analyze through what critical points in the past fake news went, and who are the spreading points. And this analysis can be done. It's basic tools. Can the social media companies do it? Yes, they can."
So far, Facebook, Twitter and other social media companies have dragged their feet, appearing to have chosen profit over transparency. By making it easy for nefarious entities to exploit anonymity or introduce bots, traffic has been falsely inflated, leading to an increase in earnings. It's not in the social media giants' commercial interest to deny access to bots or Russian operatives. "The main mistakes of social media have been not putting together basic rules for validation of identity," said Shymkiv.
Shymkiv is a proponent of a form of "Global ID" in which personal identity is protected. Opponents charge that stringent identification controls would contradict the "free internet" but Shymkiv points out that when lives are at risk we accept tradeoffs.  For example, he doesn't mind being searched getting onto an airplane, because that extra step is necessary to prevent terrorism.
Shymkiv's dedication is clear. He was the CEO of Microsoft Ukraine when his president called upon him to join his nation's government after Russian's annexation of Crimea. Drawing from his deep technology background and astute understanding of social media, he's been working closely with the Ukrainian cyber police to improve security. "It's a friendly conversation. They're trying to follow the physical world, while in the cyber world things are much faster. And the challenge for law enforcement is exactly that, how to do things [and prevent crimes] and not violate individual freedoms. But it's a joint consent. We'll become more cautious with all the things that are happening around us. We need [the tragedy of] 9-11, we need the shooting in the Las Vegas, we need all these things happening in France and Germany, or Ukraine. We need all these things to finally realize that we need to start changing some policies."
"But countries will not be able to do it alone," said Shymkiv. "It's not the governments, but society that needs to start pulling it together."
---
About the Conference
The Future in Review (FiRe) conference has long influenced thought leaders from diverse disciplines. Now in its 15th year, this four-day crash-course networking bonanza is not just another tech conference crammed with entrepreneurs seeking to attract venture capital. Rather, it's a chance to meet, share ideas, and solve problems with some of today's most important technologists and scientists shaping the future. The conference is masterminded by futurist Mark Anderson, Founder and CEO of Strategic News Service (SNS) and publisher of the weekly SNS Global Report on technology and the global economy (www.stratnews.com), read by Bill Gates, Elon Musk, and other major tech moguls.
This year's conference started on a hopeful note. Health was a central emphasis. Not just the health of our data and supercomputing network systems, but the health of our planet and bodies. In his insightful keynote on "The End of Disease: Solving the Healthcare Crisis," Leroy Hood, President and Co-Founder, Institute for Systems Biology; and SVP and Chief Science Officer, Providence Health & Services, spoke of personalized medicine, and how through monitoring our wellness we can stave off or even prevent disease, thereby extending our biological youth.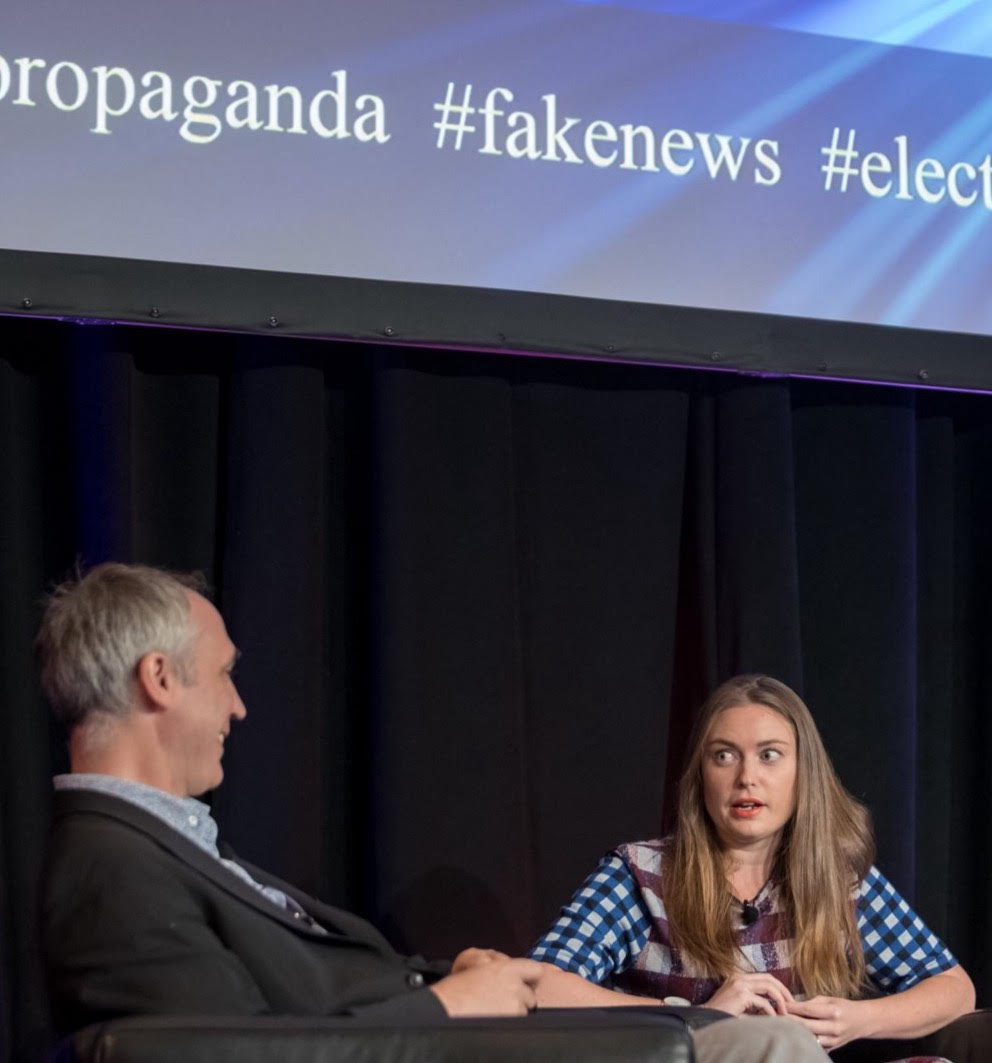 Critical needs in cybersecurity and IP protection were another central focus, from risk analysis to breach protection.  Security experts such as Robert Loeb, Solution Architect of enterprise cyber security firm Micro Focus, discussed the implications of the upcoming GDPR compliance standard stipulating that by 2018, any company with EU-based customers needs to implement far more identity protection than currently practiced in the US. IP theft by China was another big theme, covered in depth by Evan Anderson and Richard Marshall. Berit Anderson, CEO and Editor-in-Chief of Scout.ai, detailed Cambridge Analytica's insidious social media manipulations in the 2016 US presidential election, during her "Computational Propaganda" session with BBC World News Service podcaster Ed Butler.
The FiReFilms program tapped attendees' emotions with several captivating film trailers, and filmmaker interviews. A screening of "Chasing Coral" educated conference attendees on the devastation of the world's coral ecosystem through global warming. (Just last year, for instance, a third of the coral in the Great Barrier Reef died.) Fighting disease, including heroin addiction, was another focus, covered in Jenny Mackenzie's documentary "Dying in Vein", and Katia Moritz's film "Undiagnosed: Medical Refugees", which addressed the plight of individuals who suffer from mysterious diseases.
Pattern recognition and large-scale image and data processing, and computing power is another looming sea change in technology as we know it. Larry Smarr, the founding director of the California Institute for Telecommunications and Information Technology (Calit2), a UC San Diego/UC Irvine partnership, led panels and workshops in "Century-Scale Breakthroughs: Biology Driving Pictorial Supercomputing" and the FiRe CTO Design Challenge, "Comparative Image Computing: Creating the First Pictorial Processing System."  During the last hours of the conference, a team of technologists worked through the night to prototype a new computer systems architecture to better anticipate and respond to everything from natural disasters to fake news.
For more about next year's conference, visit The Future in Review.