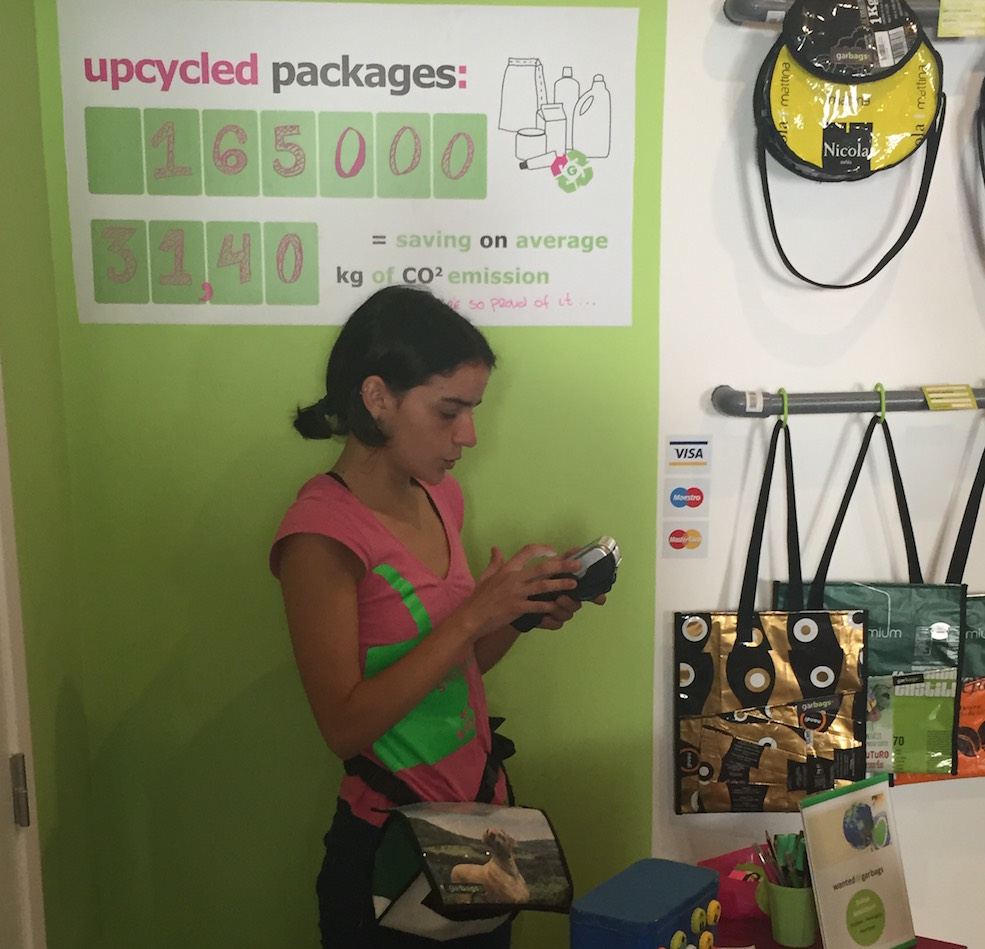 Lisbon, Portugal is a city with a bold goal to become a global entrepreneurial center, and during my visit last week to consult in design thinking and innovation, there were times when this native San Franciscan did a double take: the winding, steep streets, rattling cable cars, and delightful red bridge are nearly identical to those in our hilly city by the bay.
This is an effervescent, charming, cosmopolitan city, desirably located in southern Europe, rich with history and culture, and more navigable than the metropolises of London, Paris, Rome or Shanghai. The weather and the manageable size of this coastal Atlantic city draws young entrepreneurs from all over the world, welcomingly: Lisboetas often speak English and French well, and exhibit a comfortable acceptance of visitors and tourists.  And there's that intangible factor. Unlike some far larger, sprawling international destinations, this is a city where people are far more likely to be optimistic about how technology and innovation can transform our future, to say "yes" to new ways of thinking and doing.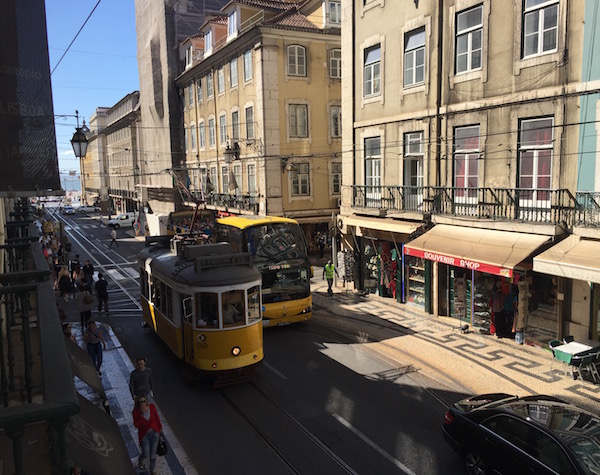 Lisbon has just over half a million inhabitants (the number jumps to nearly three million with the surrounding metropolitan area). Local technical talent is excellent – a US startup could hire three gifted English-speaking engineers here for the price of one San Franciscan coder. Top Lisbon-based companies are keenly aware of the latest trends in innovation, entrepreneurship and technology, and in Portugal there's an understanding that competition means looking outward, not only to the old colonies of Brazil, Mozambique, Angola and Macau, but also to the US, Asia, and Europe.
My eight days here were filled with inspiring work with Leadership Business Consulting, a Portuguese consulting firm with whom I've been working in San Francisco for several years. I also found time to clamber up and down the quaint several floors of Startup Lisboa (photo below), an incubator founded in 2011 by the Municipality of Lisbon. The downtown location in a classic building by the Tagus River is perfect for young entrepreneurs and businesses.  With more than 200 startups supported, this incubator is leading the way to the fast-growing startup scene.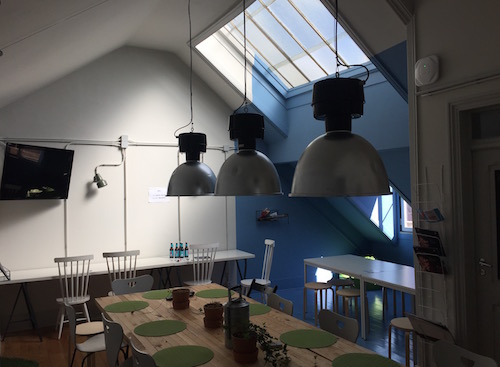 My Portuguese friend Jose Freitas tells me that Cowork Lisboa, located in a former industrial setting (LX factory), is "the place to be," the first large open space incubator in Lisbon and Portugal, offering synergy in no small part through the number of different nationalities present. NewCo.com is sponsoring its fast growing city specific events ("Portugal's most inspiring companies invite you inside their headquarters") in five Portuguese destinations this November, including Lisbon, Porto and Braga. Finally, the gigantic European Web summit is coming here this November, the biggest and most influential event for entrepreneurship, innovation and technology, boasting six hundred speakers and such personalities as Mike Schroepfer, CTO at Facebook; Sean Rad, co-founder & CEO at Tinder; and even Ronaldinho, the former Brazilian soccer star who is now a successful businessman and entrepreneur.
Climbing the narrow streets near Castelo de São Jorge, a spectacular Moorish castle with sweeping views of the Ponte 25 de Abril (modeled after the Golden Gate Bridge), I truly saw the entrepreneurial spirit. Madelena, the young woman in our lead photo, gave me a San Francisco-tuned pitch for the store Garbag: "You give us your garbage, and we make bags. You give us enough garbage and you get free bags."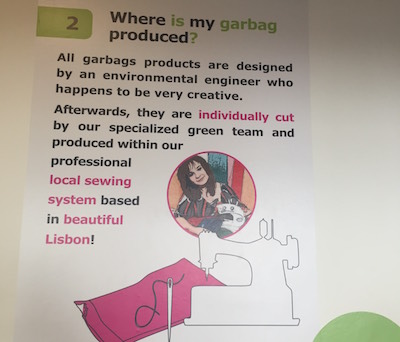 I happily bought five, enchanted by the designs, the concept, and Madelena's energy. The Garbag website is sophisticated and authentic: "In a world where it seems as though everything has already been invented, Garbags believes that inspiration can come from reaching the right balance between ecology, quality and design."
Founded in 2011, Garbag has already diverted 165,000 bags from landfills, a vision inspired by environmental sustainability, creativity, and respect for nature. The company transforms coffee packaging into handbags, toothpaste tubes into pencil cases, and electrical cables into necklaces.
A wildflower of innovation sprouting on a steep cobblestone street, this charming enterprise embodies everything there is to celebrate about Lisbon – a store that turns our garbage into fashion, and points to a more sustainable and hopeful future through design thinking.