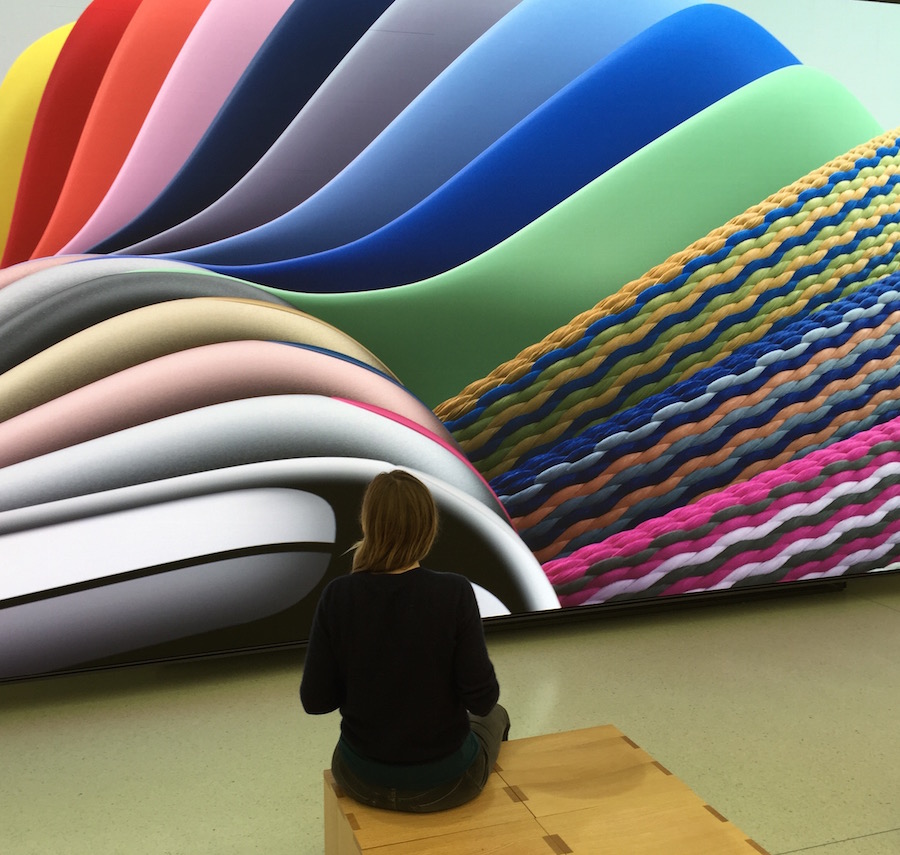 My iPhone 6 went funky on me last week, a product failure that sent me running to my local Apple store. My phone's speaker was on the fritz, and callers' voices were tinny. Moreover, "Jon, are you there?" wasn't a situation I could ignore. Bad product experiences spark bad customer reactions – like buying someone else's product. But here's the rub: how Apple handled this failure showed its genius at curating the customer experience and design thinking.
We're jetting into an experiential age where just about everything, including physical stuff, comes with a heightened expectation of service. Yet no one's perfect. Products – and services – fail. While financial experts diligently analyze sales, growth, and competition, they rarely measure the cost of product pain and its aftermath. How you handle your screw-ups may be the biggest customer service innovation of all.
Walking into my local Apple store, just north of the Golden Gate, a blue shirt checked me in. No appointment. No problem. He took down my info on his iPad and gave me a 30-minute window. It took five. My second blue shirt was young, friendly, and tattooed. He wasn't a genius, but we'll get to that in a minute. We sat at a large, comfortable table, and I noticed that Apple's traditional Genius Bar had undergone a redesign inspired by astute observations and empathy, what's called design thinking.
Sleek tables and clusters of minimalist wooden stools were pulled together in neat squares before a massive 10' by 22' flat screen running the length of the back wall. Arftul photos cycled through an endless loop across the screen, more tech art exhibit than consumer product display. Apple's retail chief Angela Ahrendts told 60 Minutes that her aim is to experiment with new designs to wow and transfix customers. I've been going to this store for over a decade, and suddenly it has a fresh, clean feel. The popular Genius Bar motif has been updated with the sophistication of a gallery and the openness of a university, lending the same sense of refinement and surrender of detail that Jobs pioneered in computers and phones.
(Disclosure: I've been thinking about what makes Apple unique for a long time; I was the original news editor for MacWeek magazine. I'm also a veteran customer, and like many in the San Francisco Bay Area, own the company's stock.)
The kid hooked up my iPhone and ran some audio tests that it flunked. He dabbed at my dirty speaker with a little paintbrush, but that didn't do it. He detected another problem: the phone wouldn't charge off my Mac. He said he'd have someone service the phone, but first we had to back up my latest photos (which I foolishly hadn't done in a while), and my laptop wasn't recognizing my phone. This was getting complicated. I was told it might take several hours or a couple of days. Just then, a gruff, older, bearded guy butted in. He didn't like how long this was taking. He took command of my laptop. I could swear he growled in irritation at the disarray of my desktop. He cleaned it up and went to work. He never said a word to me except, "Click here."
He was a genius.
Five minutes later, my laptop and phone were happily communicating, my photos speedily backing up. This technical triage made me realize that one of Apple's huge competitive advantages – with 479 stores in 18 countries – is that it's getting incredibly sophisticated at handling failure in real-time, learning how to deal with all manner of software and hardware issues in a collaborative, intensely human store setting. It's far more than just making beautiful stores. Ahrendts told Fast Company, "I don't see them as retail employees. I see them as executives…. Somebody has to deliver it to the customer in a wonderful way."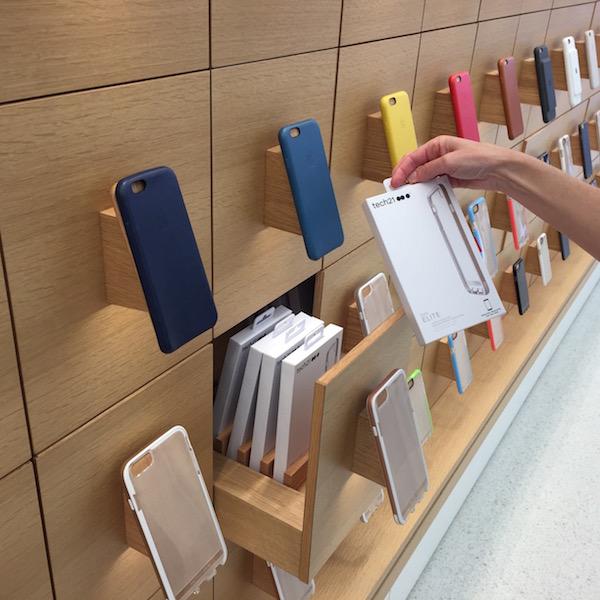 That's a critical core competency, when your product is essential to how we work and communicate. How does that compare to Apple's main competitor, Samsung? The company doesn't own any of its own stores, a failure of vision and execution that undercuts its technology offerings.
With my photos backed up, blue shirt sent my phone to the back room to see if replacing the front plate would do the trick. I went out and grabbed a snack nearby. Twenty minutes later, back at the Apple store, another blue shirt handed me my gleaming iPhone 6 – and suddenly everybody could hear me.
Total charge: $0.
I felt so good that I decided to treat myself to a new iPhone case. I walked to a wall dotted with elegant case samples draped over elegant wood, an array more fashionable than a shoe boutique display in Milan. I picked one with a subtle rose gold accent that complemented my gold phone. Another blue shirt slipped open the drawer behind the sample and pulled out a slim box. I handed her my credit card, and saw that it cost over $50, more than double what I'd paid for my previous case only months ago in the old, more cluttered Apple store.
I was happy to pay.