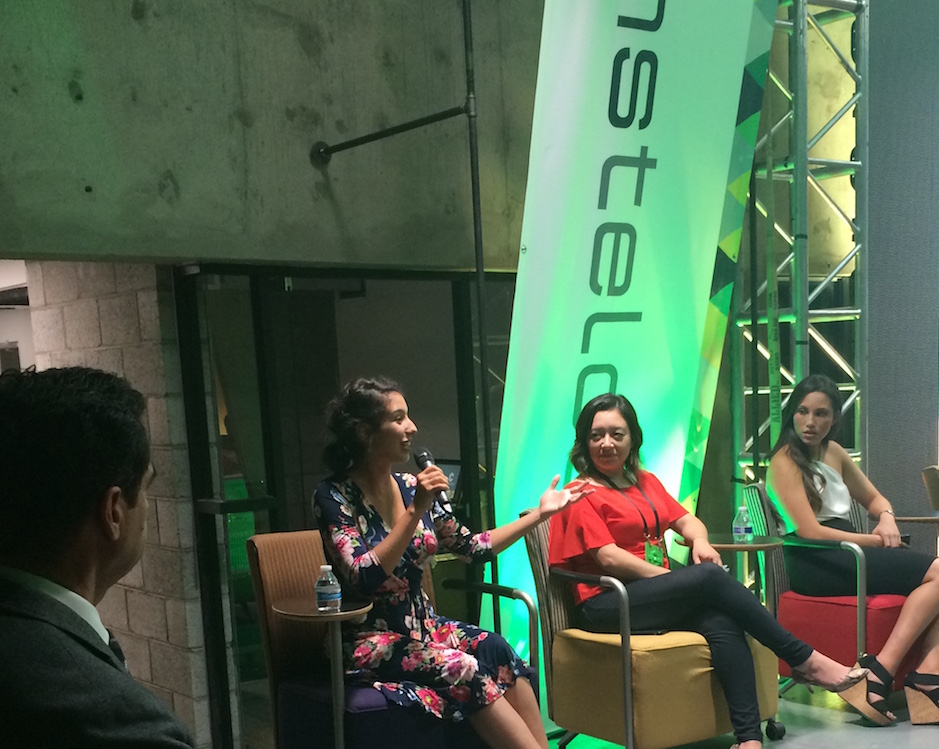 You may know Juarez as the setting for drug movies, a dusty border town across the Rio Grande from El Paso, notorious for cartels. But actually, you don't know Juarez. At least, not the new Juarez, Mexico, that I visited a week ago.
I was invited to Juarez to speak to two thousand technology students in a collaborative program designed by CampusLink and the University of Chihuahua. The list of speakers was impressive, including Haseeb Qureshi of Airbnb, Robert Suarez of Singularity University, Jonathon Angell of Hackers/Founders, and Alejandra Galindo of SAP, among others. The depth of talent demonstrated the commitment of CampusLink and the University of Chihuahua, along with the leadership of Juarez. They pulled from the best companies in Silicon Valley company for leaders in technology, innovation, and entrepreneurship.
We were camped out in the new Technology Hub campus in Juarez, a beautifully designed 55,000-square-foot center that echoes San Francisco's Mission District or Brooklyn's DUMBO. Ironically, Technology Hub is reclaimed space – the site of the former US Consulate, complete with a panic room on the rooftop.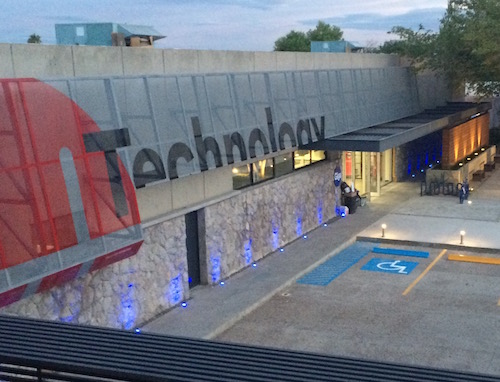 Manufacturing is the focus at Technology Hub. With seventy Fortune 500 companies boasting manufacturing operations in Ciudad Juárez, leaders believe it's a natural growth environment for this particular corridor of innovation. More than 30,000 new jobs were added in Juarez in 2014, with significant opportunities in telecommunications, electronics, and the auto industry.
Nestled in the Rio Grande valley, surrounded by mountains, Juarez is the Northern Pass, "El Paseo del Norte", a historic gateway that leads onto the unencumbered plains that spread across Texas. For centuries, it has been a passageway into the United States, and the land of opportunity.
Our SUVs entered Juarez from border control, and we drove through streets devoid of trees or greenery, a dusty landscape of crude cinder block structures and cast iron grilles. A large red sculpture marks the city with a towering, supersized X. There's also an abandoned pyramid-shaped nightclub where the local drug cartel once partied. Rumor has it, a girl was murdered there.
Juarez is consciously rebranding itself in light of a recent spate of bad publicity, including the 2015 Academy Award-nominated Sicario, based on real events. Today, Juarez business and economic leaders are trying to shed images of gangsters and dead bodies. Instead, they envision new opportunities on their side of the border, a movement tapping into the recognition of growing tech talent and potential in Mexico. (Case in point: NewCo is hosting one of its international conferences October 18-20 in Mexico City.)
Startups can be nurtured at Technology Hub Juarez at a fraction of the cost of those north of the border, and the city's proximity to the US is a huge advantage: the Hub's vision is to someday help companies all over the world.
Inside the Technology Hub, huddled in small glass rooms, young entrepreneurs were busily hatching new ideas. Mentors from both sides of the border work with fledgling business owners to instill steady doses of experience-based knowledge and encouragement. Many of the students here will implement their new skills at corporations in both Mexico and the US. Some will start their own enterprises. All will enter the world with a broad palette of hands-on knowledge and technical know-how, not to mention experiences their new managers might lack.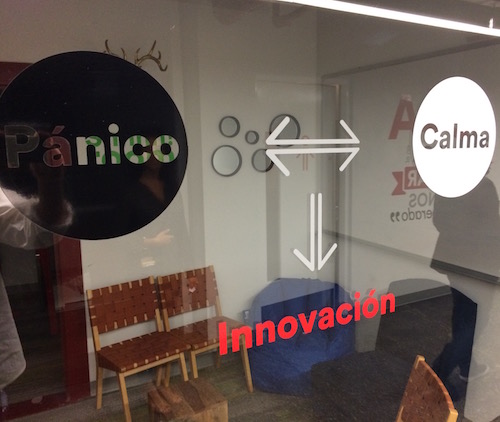 I took a short walk before my talk. Outside the compound, young men and women congregated, dressed in high school uniforms. A video played on a big screen TV, and music thumped. The prevailing attitude was openness and curiosity about the changes taking place around them.
It's too early to highlight successes at Technology Hub Juarez. These are entrepreneurs in the making, still learning, failing, learning some more. They're off the grid, but they're right on track.
These bright, imaginative, ambitious students are anything but the negative clichés featured in our movies or on this year's surreal presidential campaign trail. If Donald Trump does build a wall, it might be to keep Americans from disappearing into Mexico.