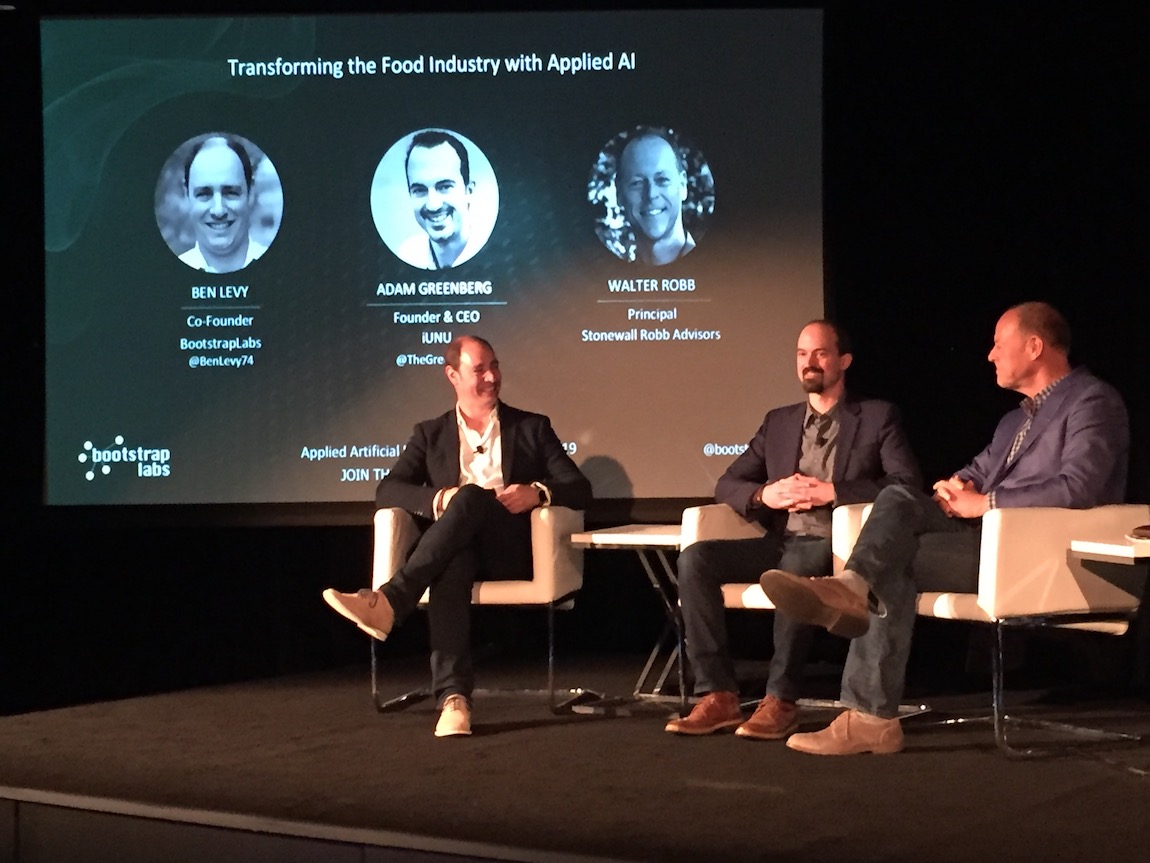 This is the hopeful AI narrative, the one where the emergent technology rescues humanity. Reducing food waste, improving the supply chain, bringing personalized menus that meet your individual tastes and optimize your microbiome. Forget about apps to order your lunch. This is about reaching the world's sustainable development goals, with "nine billion people projected to be on this planet by 2050 and no way in hell we can feed all these people if we don't completely change the way we're doing things today." And with that challenge, Ben Levy of BootstrapLabs kicked off the "Transforming the Food Industry with Applied AI" fireside chat at the recent Applied Artificial Intelligence conference in San Francisco.
---
This is the third of three installments covering our insights from BootstrapLabs AAI19 conference. In Part One, we covered Enterprise and AI. Part Two was an inside look at how artificial general intelligence works.
---
Levy had the right guests to tackle the subject. "I have never seen such disruption, change and opportunity as there exists right now in food and agriculture," began Walter Robb, former Co-CEO of Whole Foods. As part of the team building out the organic grocer until its sale to Amazon in the summer of 2017, Robb has extensive supply chain experience in distributing quality fresh food on demand. He was joined on stage by Adam Greenberg, Founder and CEO of iUNU, a data-driven industrial process optimizer using computer vision and data visualization for greenhouses and farms.
Room for Improvement
An alumnus of Amazon and son of a botanist, Greenberg developed iUNU to apply AI image recognition and deep learning to the production side – stitching together large scale images of growing operations to determine optimized growing conditions and crop forecasting. This is about the power and range to count every plant, leaf, and bud in millions of square feet of greenhouses to detect millimeter-level growth rate tendencies. Greenberg spoke of how after his company launched in 2013, clients such as Lowes, Home Depot, and other industrial farmers shared some surprising feedback: "This is great, but can you just find our plants?" Waste, it turns out, starts on the growing end, with production loss as high as 20% to 30%, due to growers either not knowing where their plants are, or not being able to detect and pinpoint disease. Greenberg's company iUNU uses machine vision to catch and locate these issues throughout the growing cycle.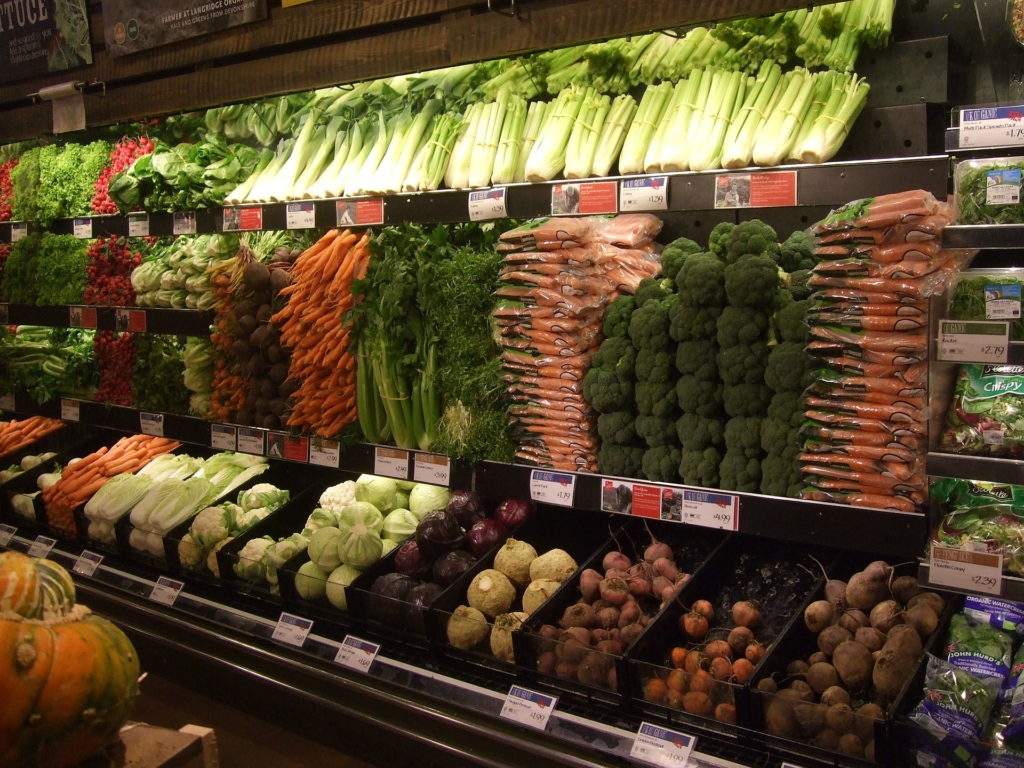 But even after helping growers save their plants, we're still not out of the weeds on addressing supply chain inefficiencies. "We're wasting or losing 40% of the food we produce in this country," said Robb. "We have 30 million kids who are going hungry every morning." New trends in AI that perfect the entire farm-to-table process may help minimize such problems.
Climate change also threatens food production. "We're burning through about five pounds of soil for every pound of food we eat," said Robb. He pointed to new products and services entering the food space, including agricultural databases that track insects, innovations in food science that can turn botanicals into pesticides, and lab-grown cell-based foods that some predict will comprise up to 30% of the market.
New Appetites for Tech
Then there's increasing personalization. AI-empowered retailers like Whole Foods are becoming better not only at figuring out how to connect physical and digital customers, but in successfully integrating their preferences into production and retail sales. Robb spoke of how soon when you come into the store, "we're going to recognize you and speak to you with real-time offers" based on your personal profile. He added that consumers want this capability: "In today's world, what the customer wants is to be served when they want to be served, how they want to be served, and where they want to be served. Technology and data allow that to happen." The next generation of agricultural scientists will unlock more biodiversity. Just as we move toward more personalized understanding of medicine, Rob said, there will be a merging of health and food. Diets will become more individualized as people glean more about their individual gut and microbiome.
Adding technology to the mix is a must — while there's still time. It's incumbent on us to build new tools to maximize efficiencies, said Greenberg, because "63% of all the horticultural knowledge – all the growers – are above the age of 55. So in 15 years, we're going to lose 63% of our tribal knowledge."
How do you scale a grower? You give them better control, explained Greenberg. Today, the systems and data are disparate and disconnected. Farmers and growers lack many of the skills and much of the information that they need. Greenberg and other technologists are now adapting the systems and tools to the farmer and to the grower so that "whether they're really tech savvy or not at all, we're adapting to them, which then allows them to be far more successful and really hit the economics."
The hope is that AI will bring the goods in an age when millions still starve or go undernourished: healthy, high quality food at tremendous scale.
---
---