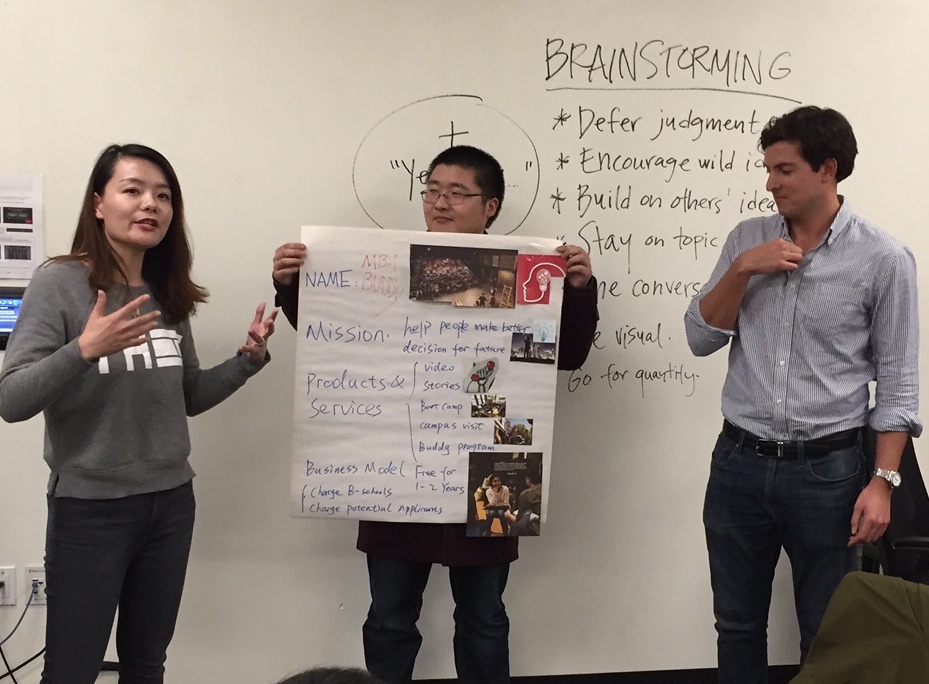 Inspired innovation often requires relocating (at least temporarily) to a fresh place and adopting a new mindset where you can see and act on real pain. Last week, thirty-six international MBA students attending USF's Silicon Valley Immersion Program flew 10,000 kilometers from Shanghai to San Francisco for a jam-packed week of lectures, seminars and visits with tech firms. They were following a simple and powerful formula – jet to the world's entrepreneurial center to absorb the latest know-how and trends. But what distinguished this group from so many others was the way they dove in deep to evaluate their own experiences, see their own journey in a new light, and emerge with something to offer the world.
A trip to San Francisco and Silicon Valley is a rite of passage for today's international innovators. Every week, thousands of students and entrepreneurs tour SF and Silicon Valley. The University of San Francisco, along with Stanford and Berkeley, boast diverse programs, attracting MBAs from Asia, Europe and Latin America. Independent operators, such as Portugal's Leadership Business Consulting, with offices in Lisbon and San Francisco, and Brazil's fast-growing StartSe, which just opened a hub in Palo Alto, are also part of this growing trend.
We believe in collaborative immersions. They jibe with many of our core beliefs on entrepreneurship and co-creation. Leap to a new place to find what's next, then test and prototype. These students had come from Shanghai's China Europe International Business School, the country's top-ranked MBA program. We hosted the group near the end of the visit. They'd already visited top tech firms and incubators, such as the China-leaning Founders Space. They'd had the benefit of North Face founder Hap Klopp's provocatively titled session, "Failure: The Secret Sauce of Silicon Valley," Mark Cannice's "Introduction to Silicon Valley Entrepreneurship, Innovation, and Venture Capital," and "Predicting the Technological Future," a workshop taught by Capital One's resident Futurist, Alida Draudt.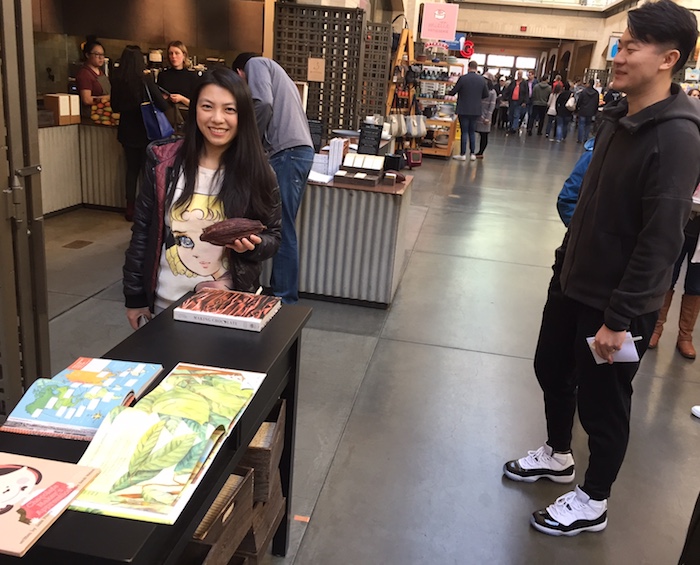 Our job was to stir them up, before the final day when they would reconvene with professor Roger Chen to reflect on the week, finish and present ongoing presentations, and consider next steps. In our workshop called "Ten Essential Roles for an Innovative Organization," we challenged them to discover which "Faces" of Innovation inspire them the most – the Anthropologist, Cross-Pollinator, Experimenter, Collaborator, or perhaps the Set Designer. Then we visited the Ferry Building to explore examples of cross-pollination and sophisticated customer journeys. (Cases-in-point: Humphrey Slocombe, Dandelion Chocolate and Blue Bottle Coffee.)
Back in the classroom at USF's nearby downtown campus, the students brainstormed excellent project ideas. Like creating a journey map of the city for the elderly and those with disabilities. Their concept offered a smartphone app, combined with AR goggles to provide this underserved group real tools to more easily navigate their environment.
Our favorite: MBA Buddy. This team focused on a shared pain. Today, aspiring business students struggle to choose between dozens of elite MBA programs around the world. Their idea: create a student-led platform to source and share "real stories from real MBA applicants. The best insights from the top business schools in the world." They envision this as a mix of before and after videos from students at the top schools. Bootcamps to try out the campus experience before you go, and the centerpiece, a buddy program, to connect you with a graduate, and his real experience of the school.
A Bridge to China
The students summed up their pitch with the idea of a bridge: "We'll partner with the top business schools in China and the US. Peer-to-peer coaching and real-life stories from MBAs." We think it will happen – if not from these students then from others. Schoolab out of Paris and now in San Francisco, already has students leading consulting projects for French corporations. Meanwhile, 42, a Parisian coding university (with campuses in several countries) has student teams orchestrate their self-directed learning, all without professors.
Silicon Valley immersions incite a forward, future lean. They catapult you to a hot ecosystem. Help you test or prototype the next experience. What these students cleverly realized about their own MBA journey is that they already have the knowledge, vision and wherewithal to succeed where adults have failed. To connect aspiring MBAs with true experts on the topic, MBA graduates. Create mini models of these "possible futures."
We saw the beginning of a pretty cool concept, dreamed up by five international students here in San Francisco for one week. We think this one may emerge across the global entrepreneurial road, in Shanghai.
---