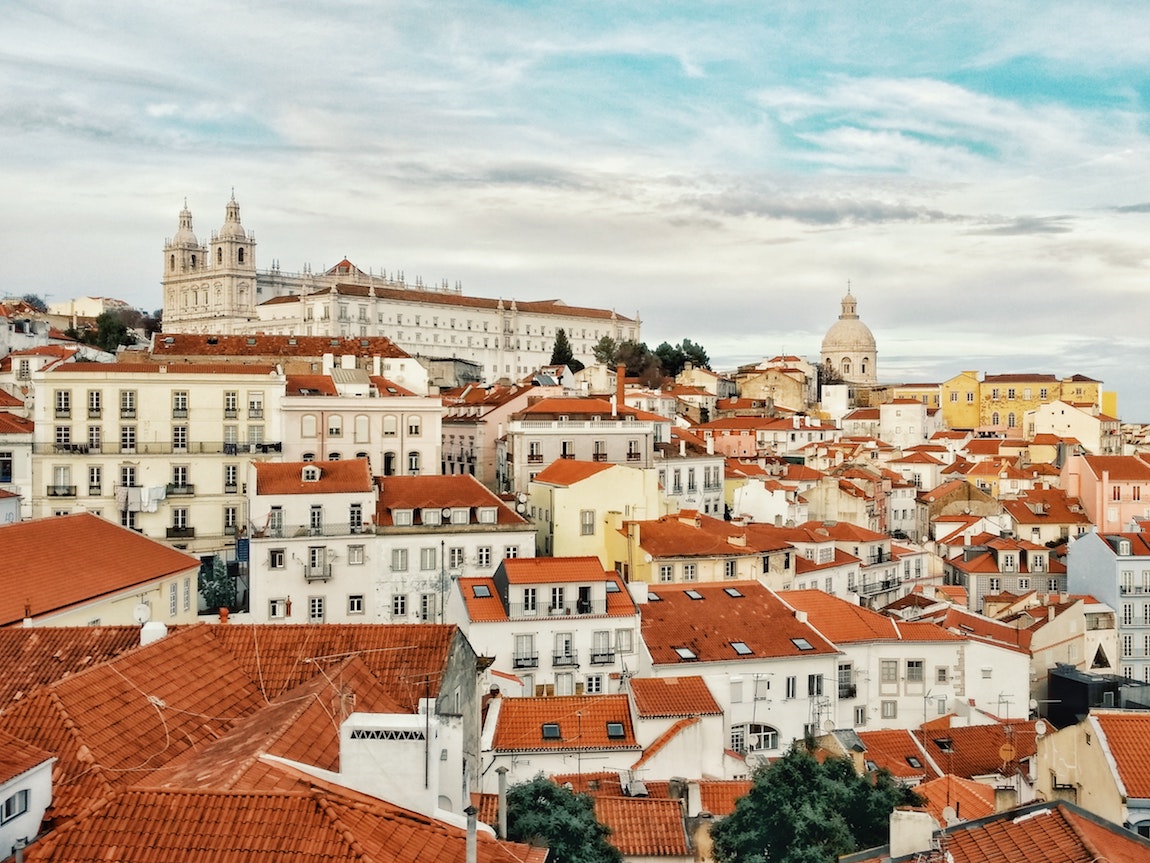 Entrepreneurs know how to route around obstacles. So it's no surprise entrepreneurs around the world are already working to create innovative solutions to coronavirus. Take Portugal, a nation of just 10 million, which fought its way out of the 2008 financial crisis to build a thriving tech startup ecosystem. Today, that network is making good on its promise. Just three days ago, Portuguese startup founders began talking. Overnight, they've formed a new movement with more than 120 companies and over 2,000 people working together with a common goal: "to unite Portuguese talent in the development of technological solutions that help the population" to overcome the challenge of the pandemic.
"There is so much talent, potential and an ability to do great things within Portuguese startups," says Felipe da Costa, a spokesman for #tech4COVID19. "Our motivation was to direct that potential towards initiatives that would help everyone in this difficult period." The group has already organized itself into teams led by product managers. Incredibly, 15 projects are already underway. The first: a crowdfunding campaign to donate medical equipment to hospital staff. (20% of infected Covid-19 patients in Portugal are medical professionals, which makes helping them quintessential.) Other critical efforts under way:
A contagion tracker.
Support for video calls between doctors and patients.
A chatbot to answer questions about the support granted by the state, to help companies and individuals disseminate information.
A support network for displaced doctors and nurses.
An app to connect people who need help to go shopping or to the pharmacy.
A coordinated network of health professionals to help diagnose symptoms without having to go to the doctor.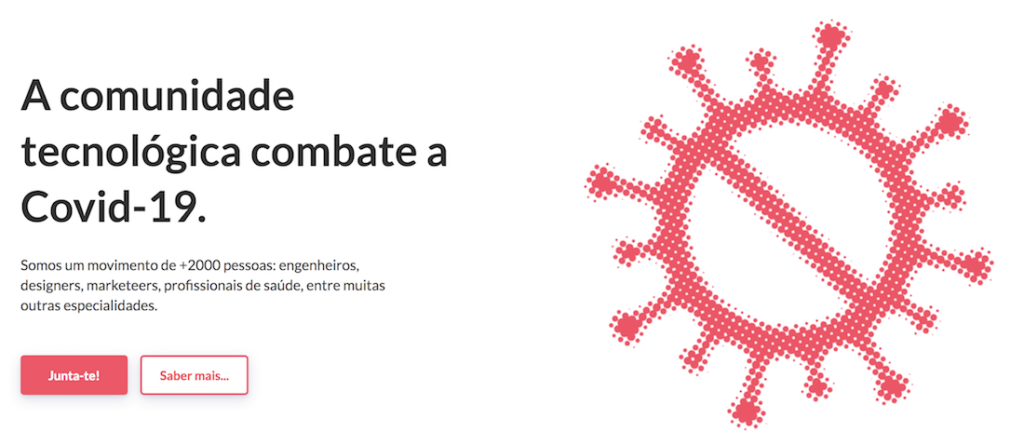 Great Movements Start with a Manifesto
The #tech4COVID19 effort started with a manifesto and a call to action. "The technological community fights Covid-19. We are a movement of +2000 people: engineers, designers, marketers, health professionals, among many other specialties." Volunteers can go to the site to join the movement, and begin instantly working on essential projects. Talented teams from some of the nation's most notable startups are already hard at work: Aptoide, Codavel, Farfetch, HUUB, Infraspeak, Jscrambler, OutSystems, and Unbabel. Portuguese institutions that have joined the fight include Sonae MC, Bright Pixel, GoParity, Le Wagon, Nova School of Business and Economics, Startup Lisboa, Startup Portugal, and Startup Weekend.
The Portuguese are not alone in their fight for solutions. This week the European Commission put out a call for applications from startups and SMEs, and the Gates Foundation initiated the COVID-19 Therapeutics Accelerator. Both of these top-town efforts are extremely admirable. But the grassroots #tech4COVID19 movement is an inspiring example of the Portuguese spirit coming together in an organic way. The focus is on saving lives now, and creating projects, not companies.
The group's manifesto makes clear the national pride in rising to combat this terrible challenge. "We, the Portuguese, when called upon to fight for ourselves…have never given up. And this time is no different. With this new common enemy, the threat of our lifetime, we have united efforts to bring urgent solutions to what matters the most, people's safety and life. There is a will. There is the way. This is how the #tech4COVID19 movement was born."
All Hands on Deck
And it's not just this impromptu, fast-growing, distributed organization. "Startup Portugal is also all-hands-on-deck with this pandemic," says Andre Forte, Press and Community Officer at the government-funded agency. "We're currently taking over a whole media outlet, creating relevant content for startups and entrepreneurs: how to work remotely and stay productive, how to get information on government support for gig economy workers now losing their jobs."
Startup Portugal is also setting up a massive, free online webinar and workshop schedule in partnership with the coding school Le Wagon, to be streamed through a growing list of partners. "The idea is to make sure people still have access to relevant content without leaving their homes," explains Forte. "So far, we have six weeks of webinars and workshops scheduled, with events happening twice a week. But it will most likely grow into something way bigger."
The #tech4COVID19 movement crosses borders. You don't have to be Portuguese to join. To learn more, spread the word, or participate, go to: https://tech4covid19.org.
---