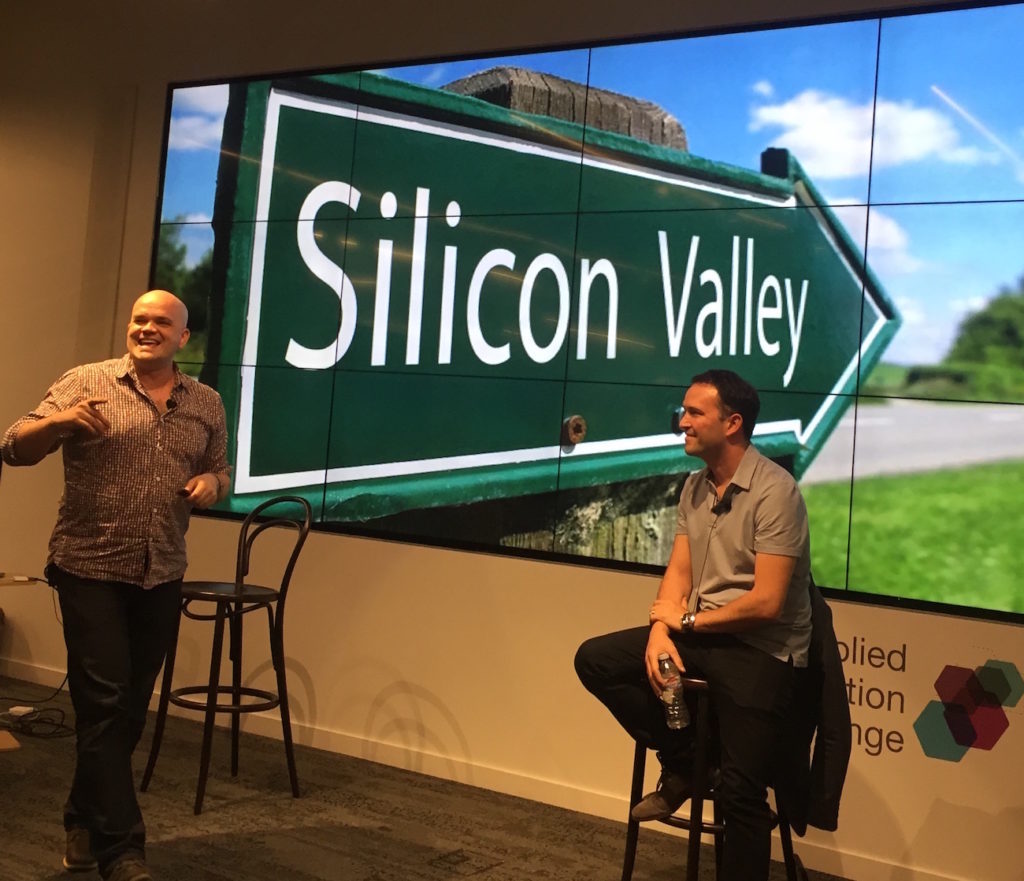 The pandemic has upended our notion of Place. When remote work threatens to make geography obsolete, what is the value of a physical ecosystem of startups, talent, investors, and the institutions that support them? Place can also be virtual. A distributed digital community, a professional network, a platform with access to peers and experts with complementary skills. We think it's a time for a thoughtful exploration of where and how you thrive, today and in the future. Networks humming with the collective mindset and skills to carve out new businesses and solve essential problems have seldom been more important. Finding the ideal physical (and digital) Place for yourself and your venture right now, smack in the middle of this extended global crisis, may rank among your most critical moves. Today, to amplify that challenge, we put ourselves in the shoes of Risto Lähdesmäki of Helsinki in an excerpt from our book, The Entrepreneur's Faces, as he thinks and acts on Place, the third, crucial stage in a founder's journey.
[Below content is excerpted from The Entrepreneur's Faces, © 2020 by Jonathan Littman and Susanna Camp. All rights reserved.]
The Visionary: Risto Takes a Walk Down University Avenue
Risto Lähdesmäki of the fledgling UX design firm Idean was walking down Palo Alto's charming tree-lined University Avenue when the thought hit him like a warm breeze. "I didn't even know what Palo Alto really was. I had no clue, but I fell in love with that street. I had this feeling inside me that this is my home." The feeling was tied to the vibe of the street and town, the extended Stanford sphere of influence, and the potential he felt for his company. The Visionary trusted his instinct, followed his gut. Risto had the feeling a couple of times before, and every time he'd trusted it. He lived in Helsinki, halfway around world, but in that instant, he thought to himself: This is my place.
The last few years had been a roller coaster. Though he'd steadily built up Idean's sales, Risto had learned the hard way that ignoring his instincts could be dangerous. He'd listened to traditional wisdom and hired a professional CEO. At the same time, Idean had made a big bet on China, and he flew there regularly to drum up business. It all felt off to Risto, and eventually he realized he'd taken advice from the wrong people. The CEO clashed with their free-spirited culture, and had to be let go, a setback that proved costly as a poorly drafted shareholder agreement gave early hires outsized control. Chinese firms, meanwhile, had yet to recognize the value of high-end UX design, and Risto lost a million dollars and valuable time trying to change their thinking.
It all came to a skidding halt at summer's end in 2008 with the global economic meltdown. Suddenly, Risto had to halve his staff from 60 to 30. He buckled down and split his time between sales and design, taking a lean approach. Business gradually improved. "We did tiny projects, $10,000 to $20,000 on average, but that trained us to become super-efficient. Traveling regularly for sales pitches, Risto became more confident that he could scale and go global, that being from tiny Finland could be a strategic advantage. "Our Scandinavian heritage: minimalist and to the point. We had clients saying, 'Yeah, it makes total sense to hire a Finnish design agency.'"
Proud of his nation's white and blue flag, Risto dreamed of planting it somewhere bold. The Visionary instinctively knew that he needed a more inspiring place. But his board took pains to remind him of his recent management disasters. Finland in 2010 was still defined by its socialist foundations. "You either work for Nokia or you're a teacher, doctor, or priest," said Risto. "Those are your four options. Being an entrepreneur is like, Well, we can try once. You will fail, and when you fail you'll become a Nokia employee. I hated that."
In 2010 Risto had a serious chat with Ossi Pohjola, the chairman of his board, a man he considered a second father. Risto shared his plan to take Idean to the San Francisco Bay Area. Ossi looked him in the eye, and said: 'Dude, don't you remember what just happened?'" It seemed a sensible note of caution. No one had made the leap before from Finland. Nor was the chairman alone in his thinking. Practically everyone Risto talked to said it was impossible. But he had already bought his ticket, and told them simply, "I'll be away for a while."
Risto landed his first California deal during that initial two-week Palo Alto exploratory trip in January of 2011. He returned home with the purchase order, and jetted back two weeks later and made another sale. He settled on a rhythm of two weeks in Palo Alto, two weeks in Helsinki, always staying at the Sheraton in Palo Alto, his new California home. Risto practiced minimalist communiques to the home office. No phone calls. No narratives. Just simple emails – with purchase orders attached.
Risto set himself another tough goal: to find one client who didn't come from any friends or pre-existing clients. "Just a pure, local company." He wanted to do such an amazing job for that company that it would refer Idean to friends without asking. Risto met the founders of the nearby tech startup Sentilla, and said he'd only charge them $8,000 for a two-day UX design workshop, far below the going rate. This was Risto planting a seed. Sentilla was a hot, venture-backed startup doing complex IT infrastructure software. This was part of his gamble. Take a chance with some startups, because you'd never know. One might turn into the next Instagram. Risto had the creativity, foresight and chutzpah to understand that shifting his center of gravity to Palo Alto would move the needle. He was jetting toward the biggest base of UX customers in the world. That year, the Finn would spend more than a hundred nights at the Sheraton in Palo Alto, until the staff called him Risto, and he really was living nearly half his life in California. The dream was becoming reality, one trip and one deal at a time. All on a gut feeling. Now all Risto had to do was to truly make Palo Alto his place.
---