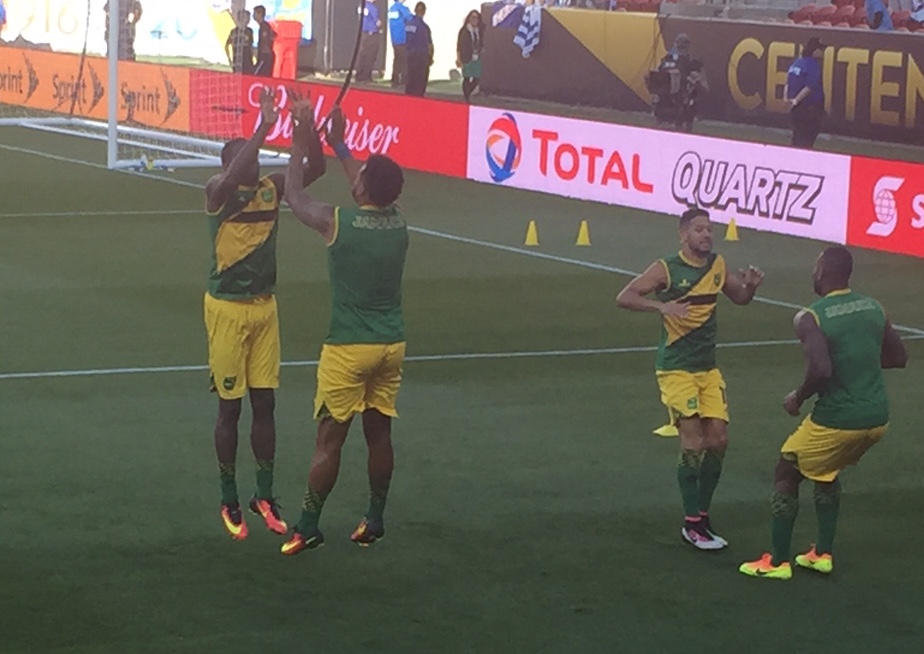 While marveling at the wonder of the Jamaica National Soccer Team joyfully warming up in pairs for a Copa America match — jumping, bumping and passing — it suddenly struck me that I'd been hearing all about the power of the pair.
Sixty miles from Levi's Stadium in Santa Clara stadium earlier that same day at Galvanize – a hot San Francisco SoMa co-working "learning community" – Michael Seiler, National Events Director of the company's eight campuses was telling me how their popular coding bootcamps practice "paired programming" where two students work together on one data set. "One is the driver, the other is the navigator," Michael told me. The prior weekend, while penning a technical paper about computing trends, I'd been reading about "pair programming," a software development technique in the dynamic agile computing movement that has been the secret technical sauce of Netflix, Spotify and Amazon. The concept of pair programming is simple and powerful: two people work together on the same task on one computer to encourage better communication, better clarification of the problem, and better confidence in its solution. It's no mistake that the name for this new computing paradigm is agile, as it represents a critical shift from the static, and less versatile software development models of old school tech.
The week before, in a faculty meeting at the University of San Francisco, where I teach and give innovation seminars to visiting foreign executives and MBAs in USF's Silicon Valley Immersion Program, we'd been brainstorming ideas, and I'd casually mentioned that the journey of these individuals — flying in from Europe, Latin America, and China — might be improved if they embraced a buddy system, pairing up to give each of them a better model to train and reflect while immersing themselves in the rich entrepreneurial tech ecosystem of San Francisco.
Think of the pair as the building block of a team. Teams are how we make stuff happen in startups, companies, and universities. In my Creativity, Innovation and Applied Design class at USF, I noticed last semester that there's often a big pain point with most teams. They tend to get bored or stuck. Sooner or later, teams run short on momentum and ideas. That's why we do the human version of a browser refresh, what we call "The Team Swap." Our teams write and draw their project ideas on a giant whiteboard — six to seven project ideas mapped out on a 20-foot-wide panel. Then, in a twist on musical chairs, one to two team members "swap" and join another team to shake things up with a fresh ideas. Our teams of four are made up of two pairs. Any more and you spin your wheels struggling to meet and communicate. Less, and you lack the diversity and firepower to deliver a great project (in a wonderful practical twist on design thinking my students have even drawn up table and desk designs to improve collaboration and creativity).
Watching these ebullient, smiling Jamaicans connect with their teammates the other night helped me fill out that idea of duality, and not just for students and coders but especially for those who feel a calling to the path of entrepreneurship and innovation. David Kelley, the founder of IDEO, authored Creative Confidence with his brother Tom Kelley, and has spoken often and eloquently on how to build the confidence to create and innovate. The book is a powerful testament to their partnership as they share their creative insights with each other and the world.
Here's a little idea sparked by the Jamaicans: to stay agile, start with a partner.