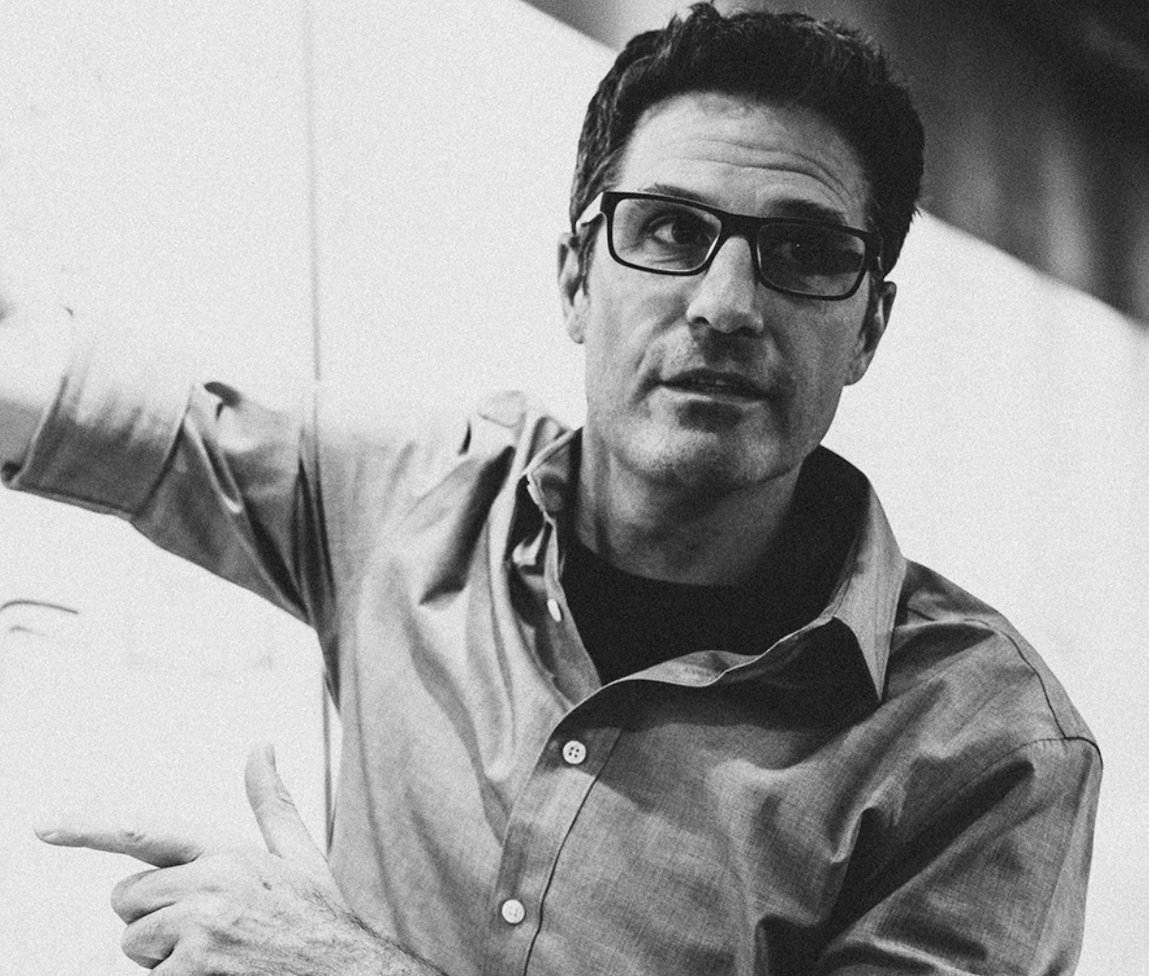 Tark Abed totally digs skateboarding. Testing his boundaries, tuning into his surroundings, moving and pivoting on the fly: "doing it differently, learning and moving forward. That's a metaphor for life," he says, "and also a powerful metaphor for the design process."
The founder and CEO of the hot Mighty Studios, Abed knows design, and also motion. Growing up with two creative brothers, he was always curious about how things were made, drawing cars and rocket ships, learning to skateboard, fashioning his own snowboards out of plywood. While just a teen, he wrote letters to the legendary Jake Burton, founder of Burton Snowboards, excitedly sharing his designs and sketches. Design school was a natural path, a place to hone his rapid visualization skills and uncanny ability to think in three dimensions.
After a firm grounding in industrial design, Abed landed smack in the middle of Palo Alto, a mecca for designers down the street from Stanford's d.school, the flagship Apple Store, and the famous firm IDEO. He spent 12 formative years as Creative Director at the product design firm Speck, then branched out on his own. At Mighty Studios, he leans into entrepreneurship and the Silicon Valley fail-forward mindset with elite clients such as Google, Cisco, and Ricoh.
His work has paralleled the tech industry: IoT, smart products, wearables, robots, drones. Abed has mastered not only prototyping, but also the full creative cycle: how to bring a product to market, through manufacturing, sales, distribution and marketing. These days he is also thinking deeply about circular economy fundamentals, which means designing for the full product lifespan, including recycling and other sustainable options.
Mighty Studios also excels at the design thinking core tenet of ethnography, the kinds of customer discovery needed to assess market fit. "You learn about the customers' habits, behaviors and pain points," says Abed. "It's only after you compile that data that you start to see patterns emerge, and that's a really exciting part of the process." Those patterns have shaped cool projects galore: from health tech (an antigravity treadmill for physical therapy and athletic performance; automated thawing devices for gene therapy) to AgTech (a greenhouse robot; moisture sensors and valve controls), to Pet tech (a smart outdoor cat house; connected pet collars), and more.
And yet he recharges when he goes back to his roots. He finds his inspiration in hosting an annual "Burning Man-styled skate event" where he and a dozen friends camp out in San Luis Obispo and skate all the local parks with "super fun, loud music and lots of shredding." One of Mighty's recent products is right up his alley: the Parking Block, a sleek, minimalist skateboard deck stand for the home or offices. His sixteen-year-old self would be proud.
---
About this content: I write for Donna Loughlin's Before It Happened podcast, crafting weekly profiles of innovators, and showcasing their aha moments. This post originally appeared on the Before It Happened Blog. Be sure to listen to the related podcast!
---