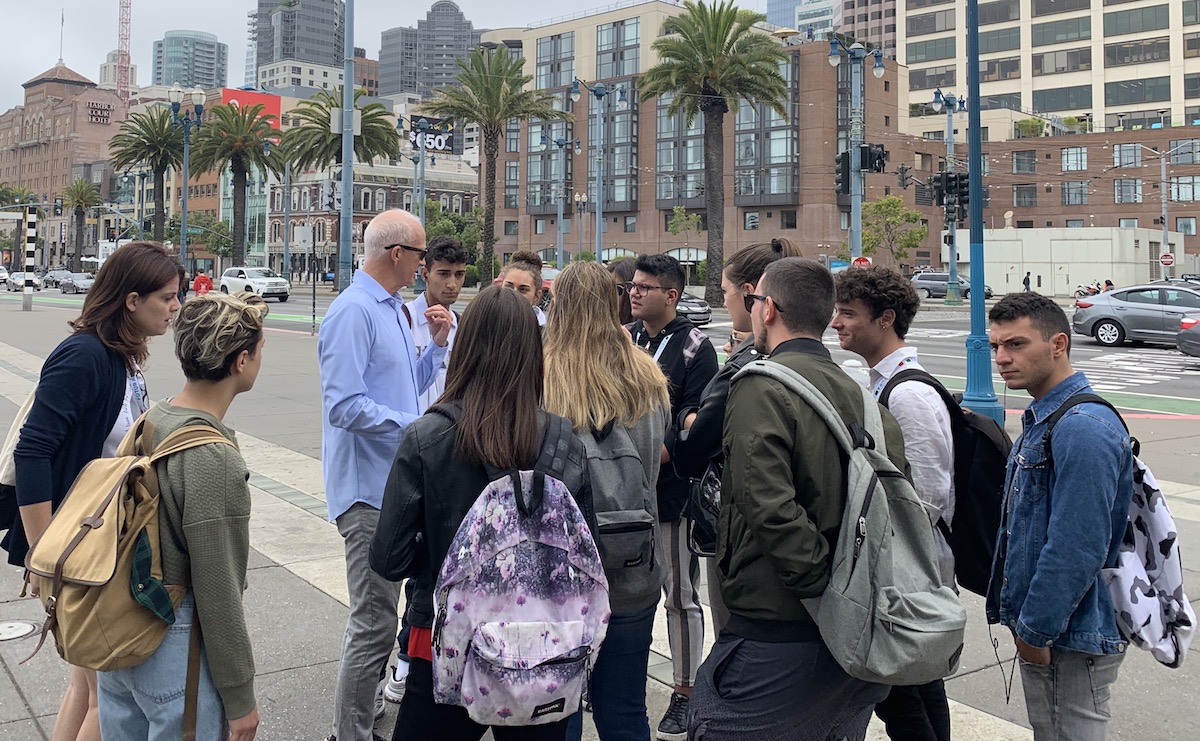 Summer's here in San Francisco. Fog blankets the city. You can see it, smell it, and feel it in the air. Tourists from all over the world foolishly think "California" and arrive wearing shorts and t-shirts, only to find themselves emergency-shopping for winter clothes. The Embarcadero and Fisherman's Wharf are awash in foreign languages, the streets flooded with families on holiday. But there's a new kid in town with a different focus. Literally. The past two weeks at Schoolab SF we've played host to two big groups of talented high schoolers from Europe and Latin America, kids spending their summer immersing themselves in the fundamentals of entrepreneurship and innovation. Forget the traditional teen rites of yore, camping in the woods or frolicking on the beach to pass the sweltering days. There's a hot trend sweeping the globe. Startup summer camp.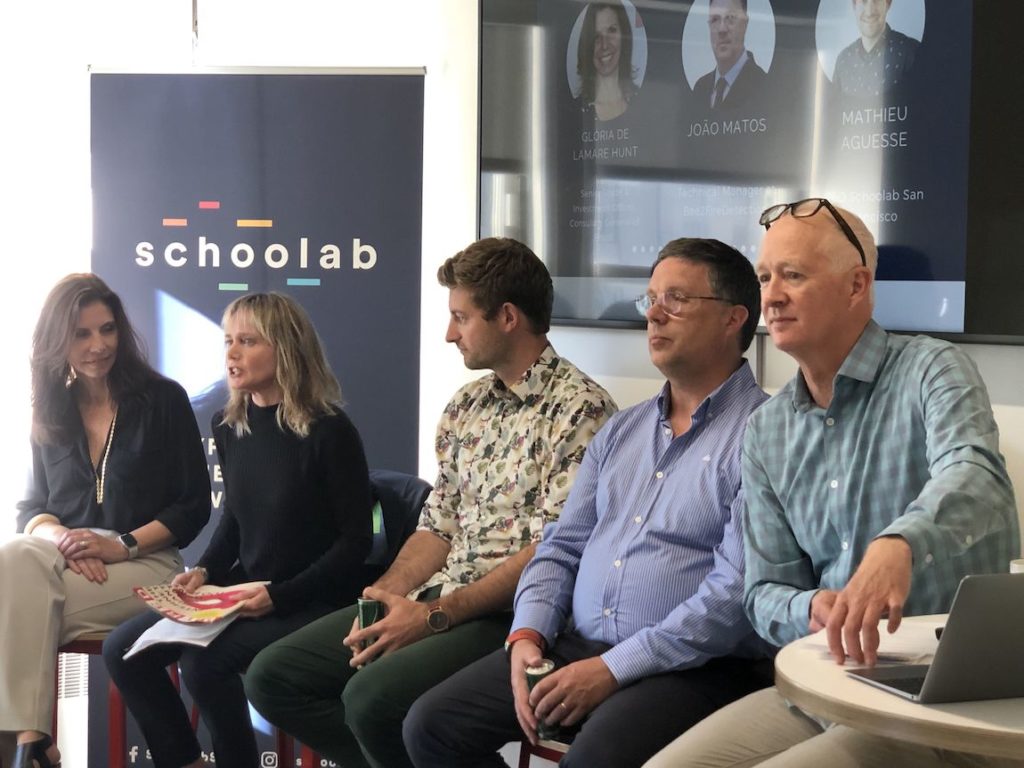 We hosted the first group last week, 45 Brazilian high school students from Colégio Loyola in Belo Horizonte and Colégio dos Jesuítas in Juiz de Fora, at the end of their three-week California immersion in Kyle Ashby's aptly named Startup Summer Camp. We began with a lively panel at Schoolab SF, itself an international consultancy headquartered in Paris where we work as Entrepreneurs in Residence. Our engaging panelists — Gloria de Lamare Hunt, Senior Trade & Investment Officer, Consulate General of Brazil, João Matos, Technical Manager of Bee2FireDetection, and Mathieu Aguesse, CEO Schoolab San Francisco – discussed global innovation from a social and environmental perspective. Then we posed some tricky scenarios: Plastic is killing the ocean! Brazilians need access to universal basic tech education! How can we help the homeless? The kids rose to the challenge, pitching their ideas in a lively closing ceremony.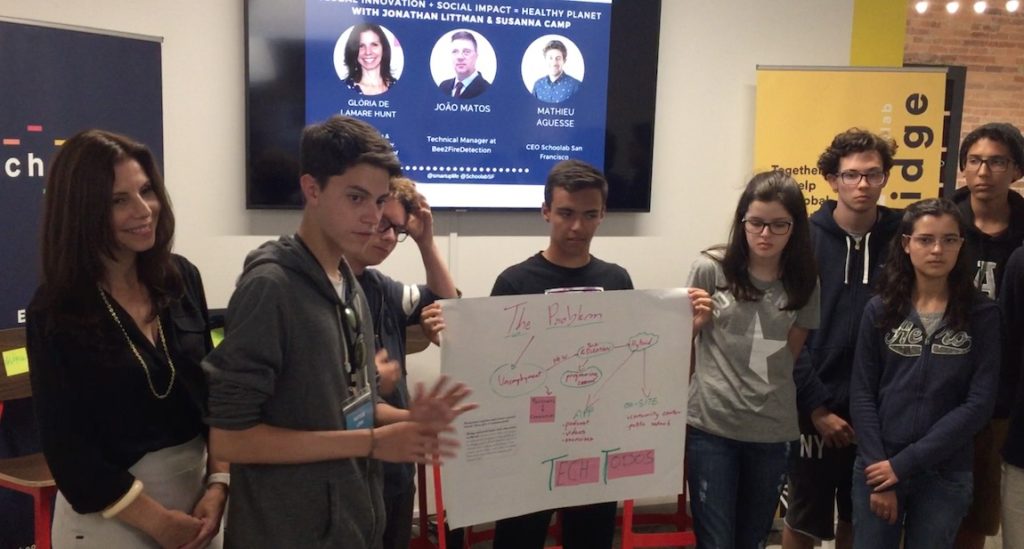 Fast forward to this week, and we took it another step with young Italian entrepreneurs who came to us through the Silicon Valley Innovation Center. These 36 gifted high school students from FUTURA Italia were in town to collect on a sustainability hackathon prize they won last year. We oriented them with a foundation in design thinking, helping them to discover their own innovation archetypes. Then, we took them to San Francisco's historic Ferry Building for an immersive expedition in cross-pollination and innovative customer experiences. Upon our return Schoolab, they pitched new product ideas: a design-your-own cannoli store, a tour agency focused on the foods of Italy, and an app-building consultancy targeting environmental startups.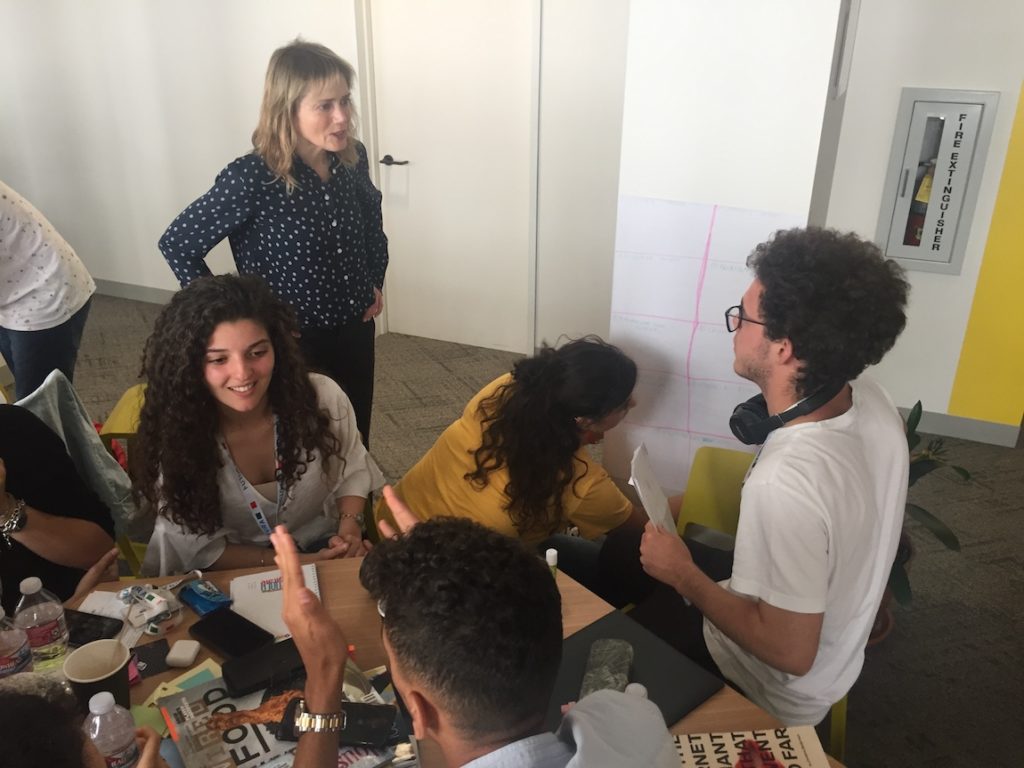 By chance, they let us know they were headed to 42 Silicon Valley tomorrow, where they'll learn about this brave new educational model, a tuition-free school with no teachers, no classes, no curriculum. Brittany Bir, the former COO of 42 and now co-founder and COO of Schoolab, was on hand to introduce them to their next destination.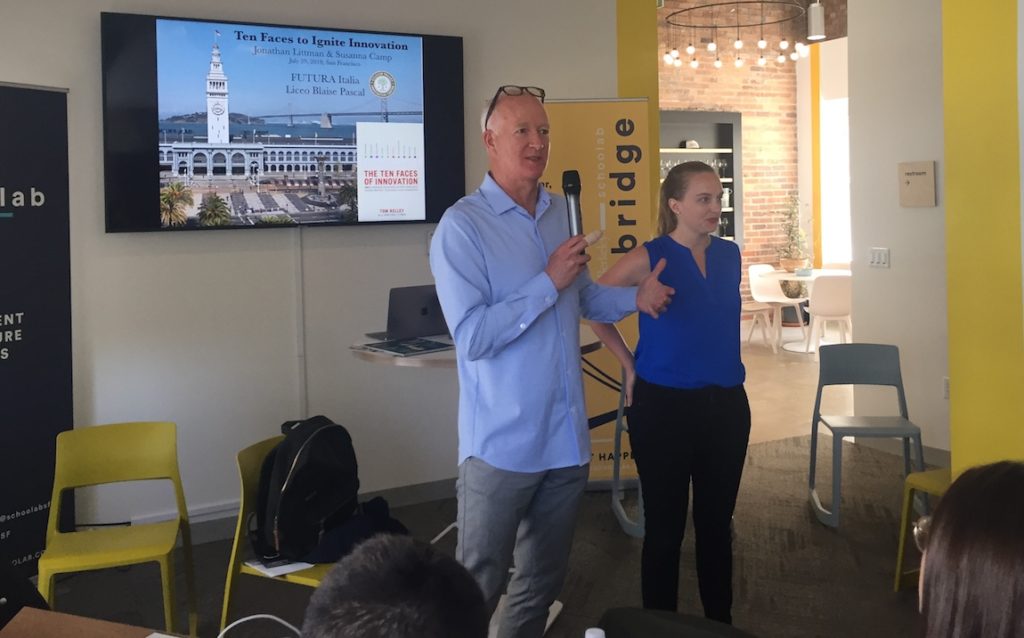 Fresh Eyes on the Prize
These curious, diligent kids are the wave of the future. What we're experiencing is not an anomaly. This is an accelerating trend that other nations, including ours, should notice. Innovation and the pursuit of entrepreneurship are skewing ever younger. Youths pick up languages, math and music faster than adults. The Italians especially impressed us. They bifurcated the challenge: half worked on brainstorming new ideas, and half worked on organization and presentation. They showed a mastery of project management we haven't always seen even in international executives or top MBA students.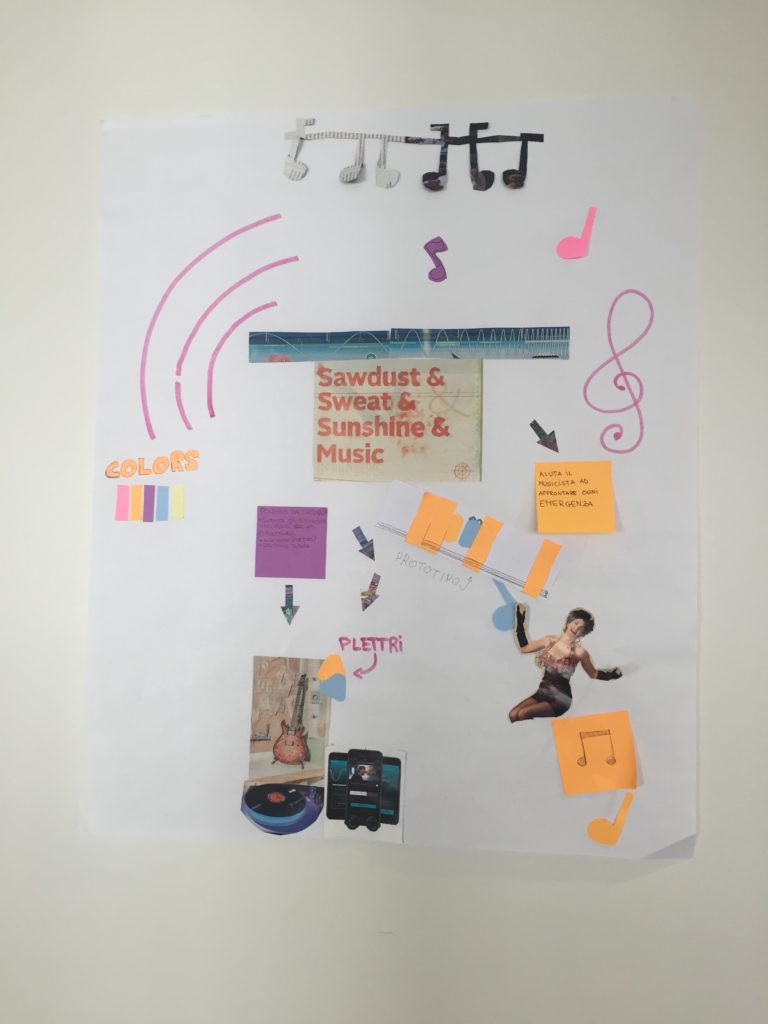 This fall, they'll go back to school with a new skill, the Silicon Valley mindset. And we too are recharged and cognizant of how entrepreneurship, like so many other serious pursuits in life, is about passion, fluency, and applying learnings from other cultures. Case in point: in two days, we'll be hosting a group of Brazilian agriculture executives at Schoolab SF. Their mission? To apply innovative approaches gleaned from Silicon Valley to their work in crop science back home in Brazil. Cross pollination strikes again!
---