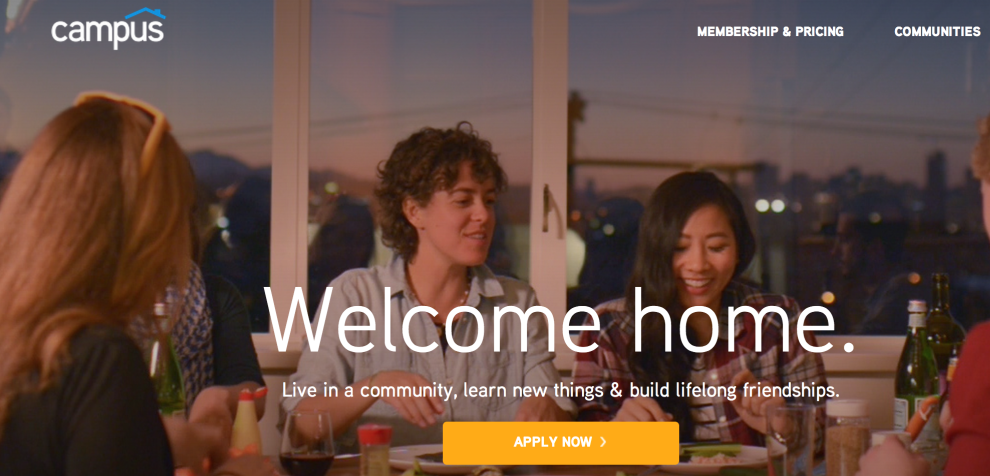 Sarah M. was not the typical candidate for a startup. Until a few months ago, she'd worked extensively in property management, specializing in relocating professional athletes. But then she read about Campus Coliving, a new-fangled housing startup for Millennials (think upscale hipster co-op), and sent an email on a lark. She heard back in a day, did her first Skype interview, and two weeks later, had a job. Failure is built into the startup culture. Two months later, Sarah's startup was shut down. Here's the story of what one woman did when the adventure ended.
Campus Coliving, founded by Tom Currier, a Thiel fellow and Stanford student, seemed to be a smart, timely concept. Incubators and co-working spaces are a red-hot national trend. Sarah saw the traditional corporate office environment rapidly being disrupted, so it was logical to expect apartment living would be next. Rents were skyrocketing in San Francisco, New York, and Los Angeles. This spring, the average rent for a one bedroom in San Francisco hit a stratospheric $3,213, and a two bedroom $4,318, far beyond the reach of most twenty-somethings choking on college debt. Not to mention that the solitary apartment experience was out of step with the collegial atmosphere that had drawn so many youths to collaborative, co-working environments. In San Francisco, many young tech workers shack up 10 or more to a house, and Campus offered an affordable, upscale twist on that arrangement: newly renovated rooms, complete with utilities, internet service, and house cleaning, for $1,000 to $2,200 a month.
Sarah hit the ground running. Campus was scaling up and her job was to acquire new properties. She hunted six bedroom or larger houses that Campus could transform into modified, tony co-ops "with lots of space, where you could have communal dinners." It wasn't easy. "We were reaching out to brokers, looking for things we could build out. We were looking for unicorns."
Sarah helped secure a building in Brooklyn and lined up several others to potentially purchase or do a master lease. This spring, I met Sarah on a Virgin America flight. She was excited by her company's potential. Campus already had 30 properties in San Francisco and New York and 150 tenants enjoying perks like sponsored social events, hot tubs, and access to Tahoe and Napa vacation homes. Five weeks later, she sent me an email with the subject line: "From Startup to Shutdown in record time." Campus founder Tom Currier had closed the company a few weeks before with the public announcement that "we were unable to make Campus into an economically viable business."
Startups fail. Fortune Magazine estimates that 90 percent die. Here's why. The market doesn't need the product. They can't get the necessary capital. The team isn't up to the challenge. The competition is eating their lunch. Yet Campus didn't fail for lack of a market. In major cities around the country, renter pain is large, in many cases well exceeding 30 percent of the median household income for young workers, the threshold at which housing experts say rent is no longer affordable, according to an analysis conducted by Zillow. This bleak reality presents a breakthrough opportunity for a new housing model for modern workers.
But here's the cool part of Sarah's startup failure. She didn't retreat to the comfort of her parents or friends. She looked outward, immediately booking her dream vacation: An equitrekking adventure at Rancho Las Cascadas in the Mexican highlands, two hours north of Mexico City. No fruity umbrella drinks, and thanks to some powerful storms, no cell service or internet.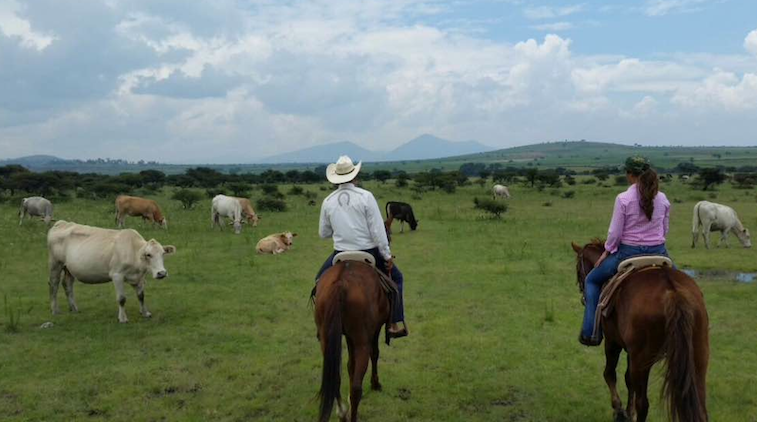 "I needed to regroup mentally, to find how I would move forward," she said. "I didn't want anybody's input." Sarah loves to ride, and her days in Mexico were spent "on a horse with nothing to look at but green mountains." She rode her first stallion, the local dogs her constant companions. There were trips to tiny villages and spectacular waterfalls punctuated every afternoon by "crazy thunderstorms."
Sarah did not find what's next. But she did find that "being on a horse has healing powers. The horse knows what you're thinking." Sarah rediscovered that she needs horses in her life: "I'm not sure how. Perhaps as a volunteer, even a ranch hand."
Sarah still firmly believes in the economic viability of a radically new planned community for Millennials. She's stayed in touch with some key Campus people. And she feels like her trip to Mexico was a critical "time out."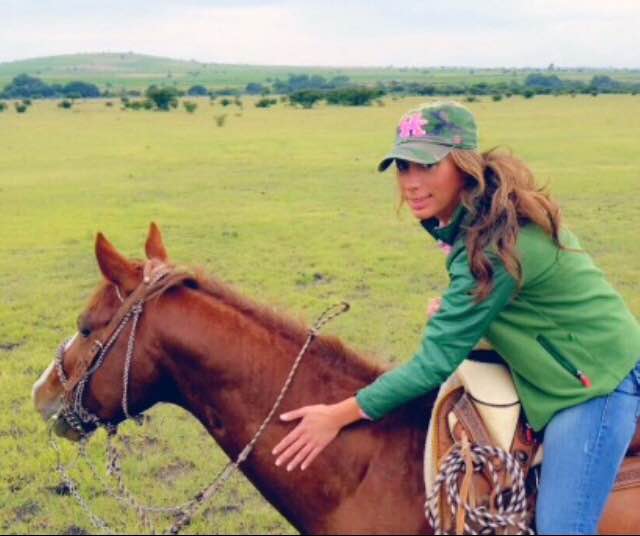 Sarah is not alone. Many experts think we've hit a tipping point, that a lot of startups without a clear market are bound to fail, and a lot of workers will be in Sarah's predicament.
What's next for the casualties of startup shutdowns? Will it be back to corporate drudgery? "There's this energy about a startup that's different from anything else," Sarah said." It was so liberating, especially because the concept was about building a community. Will I ever find something like this again?"