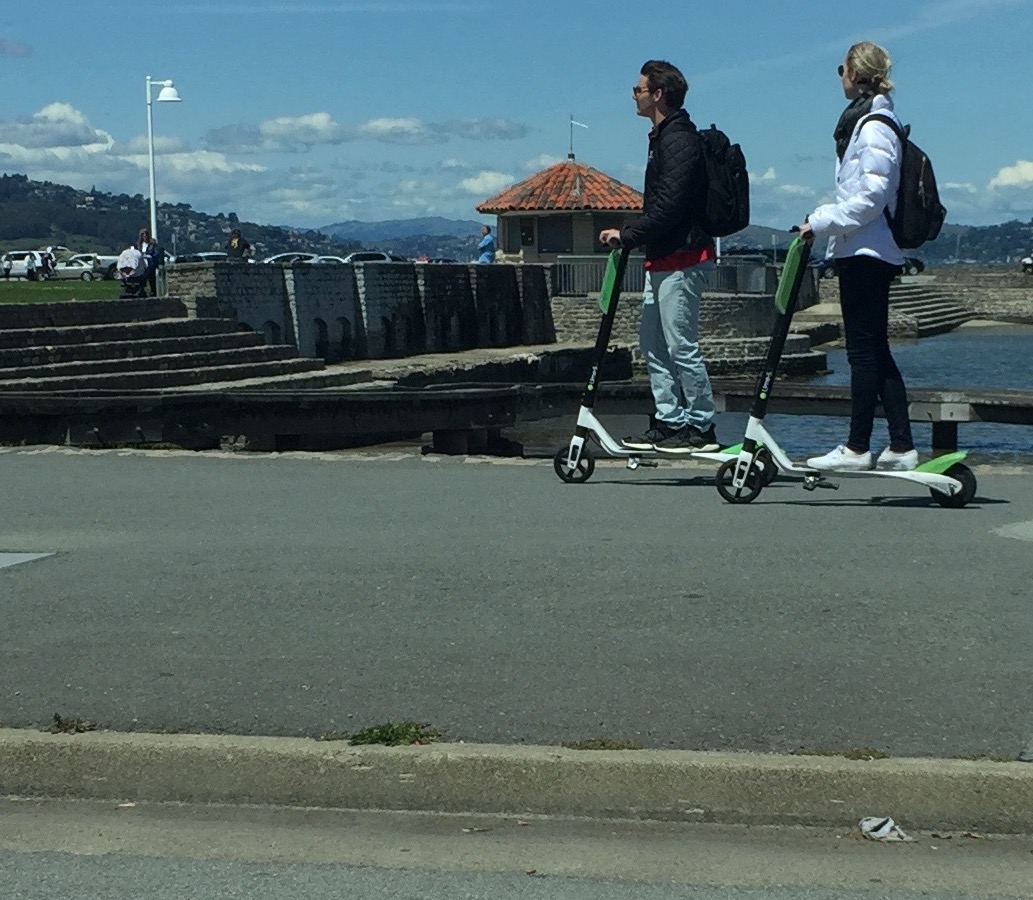 San Francisco startups assume everything is possible. And why not? Countless originals – from Airbnb to Uber, Twitter and Slack – have succeeded here by challenging the status quo. Ask for forgiveness, not permission, goes the mantra. But attitudes are shifting fast. Three scooter startups just hit the pavement in the capital of tech and ran aground of regulators for the simple reason that they failed to understand that the world is bigger than California.
We visited Amsterdam last fall not long after a similar venture ignominiously flopped when locals hurled hundreds of undocked sharing bikes into the city's historic canals. Local bikers and officials put the brakes on with a collective "Nee!" There'd been no market validation for this rogue launch: thousands of bikes had been released on the streets of a city already teeming with bikes. Amsterdam residents already own 1.3 bikes per person, and the last thing they needed was more bicycles cluttering their picturesque, winding streets. Regulators cracked down: only docked bike-sharing companies that had done their due diligence and quantified their capacity could do business in the city.
San Francisco has its own issues. Our downtown streets have become choked and dangerous in large part because of the unregulated flood of Uber and Lyft cars, coming smack in the middle of an unmitigated tech-generated construction boom. Enter three e-scooter startups into this traffic free-for-all. The $1-to-start, 15-cents-a-minute scooters were instant hits as people grabbed them to scoot to meetings or sightsee. But they also imperiled pedestrians, and were dumped on sidewalks and left blocking building entrances.
Mid-month, a public brouhaha ensued when city officials swiftly impounded a few dozen of the hundreds of scooters (from companies Lime, Bird and Spin), dished out fines, and announced impending emergency regulations, and the possibility that docking may be required. The public has the right to use the sidewalks," declared the Public Works Director. "We can have nothing obstructing the path of travel."
Startup founders and industry leaders inflamed the imbroglio by whining that the city cared more about removing scooters than homeless people, a particularly tone-deaf approach, given the absence of tech-led funding for SF's poor and displaced, and the intractable housing crisis many blame on tech.
Building a thriving yet equitable tech ecosystem is tough, a topic we'll tackle later this May in Amsterdam when we get the rare chance to meet deputy mayors and top officials from Madrid, Porto, Amsterdam, Stockholm, Luxembourg, New York and Milan at StartupCity Summit in Amsterdam, where we'll host a roundtable on "How to Get Your Ecosystem Globally Connected."
These forward-thinking cities and others, like Paris, Tallinn, Helsinki, London, and Tel Aviv are taking a leading role in creating strategic, culturally appropriate public-private partnerships for startups to perform pilots, enhance experimentation, and scale. We're in the midst of a new global wave of city-centric services that are going to encompass a lot more than e-scooter and bike sharing, and cities will need to take into account relevant global precedence in the battle for privacy, data protection, and user control that have been so much in the news.
Innovative new models for transport and a myriad of municipal services will walk a public-private tight rope between disruption and inclusion. The smarter startups and tech firms are tuning into international trends for the simple reason that America is not greater than the world, and cities have a responsibility to gauge benefits across the citizenry when considering radical new approaches.
Tech is increasingly global and interconnected. So when ride-sharing bikes get tossed in Amsterdam's canals, no one should be surprised a few months down the road if San Francisco's e-scooters end up at the bottom of the Bay.