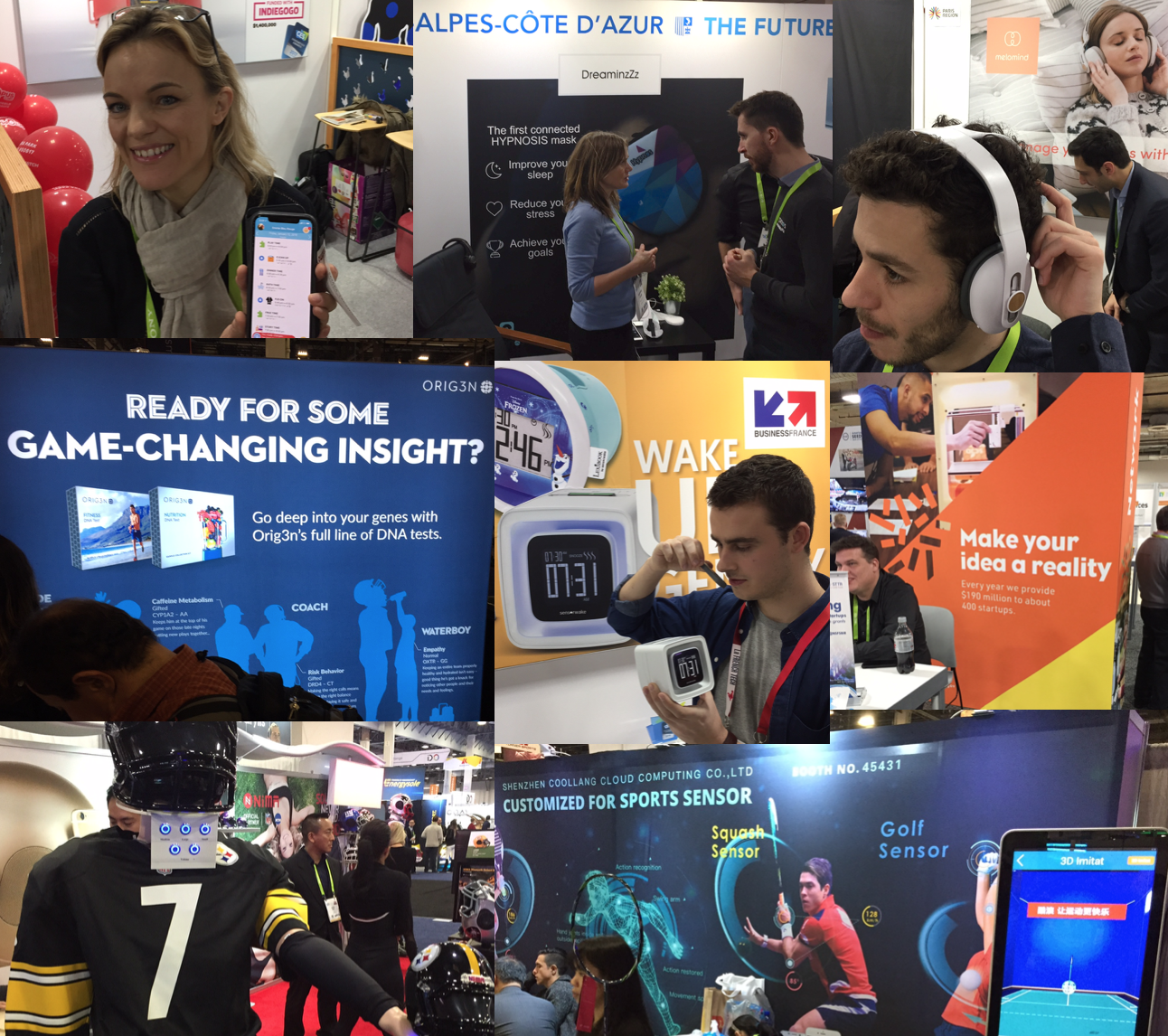 The Consumer Electronics Show is upon us. Double the population of Palo Alto is headed to Las Vegas this week for CES, arguably the world's largest annual migration of geeks. Each day some 180,000 techies will have two primary thoughts running through their CPU: where's the tech and where's the party? Hopeful founders looking for investors, tech behemoths seeking converts to their new models, everyone courting the press. And yes, we will be putting startups to the WIT Test, quizzing founders on the four key questions to see whether they have What It Takes. After a day hawking on the floor or cruising the booths in a hunt for the next investment opportunity, the festivities provide a critical break with a bonus. Most parties come with a theme (and sometimes require an early sign-up!). Need fulfillment for your hardware? Want to learn about crowdfunding? Amazon resales? Or just need a tall, cold one to deal with the crowds? Our CES party list has it all – from the morning hardware jogging meet-up to networking with French, Korean and Dutch entrepreneurs, to the only-in-Vegas-style nightly swinger bash at a secret location.
Try these on for size:
January 7:
Cocktail reception at CES, hosted by The NPD Group (7pm @ The Mirage)
January 8:
#HardwareRun @CES, by QVP (7am @ The Venetian)
CES Crypto Summit Hosted by Crypto Dinner Club (5pm @ Catch at the Aria)
"Let's light up the strip in Orange" – Dutch Networking Event (6:30pm @ Cosmopolitan, Castellana Ballroom)
Korean Night (6pm @ The Luxor)
International Matchmaking Reception (6pm @ Las Vegas Convention Center)
ShowStoppers Meet the Press (6pm @ Wynn Hotel)
Capgemini Invent – Cocktails and Conversation: Connected Ecosystem & Beyond (6pm @ The Palazzo)
Silicon Valley Technology Innovation and Entrepreneurship Forum (SVIEF) VIP Reception at CES 2019 (6:30pm @ Caesars Palace)
GeekPark Innovation Festival Geek Night (7pm @ Caesars Palace)
TCL Audio Launch Party (8pm @ TopGolf)
AAEN Networking Reception (8pm @ Elara by Hilton Grand Vacations)
CES Opening Party (10pm @OMNIA Nightclub)
January 9:
Ignite the Night (6pm @ The Venetian)
Hardware Massive Happy Hour Bash at The Hangover Suite (5pm @ Caesar's Palace)
Capgemini Invent – Cocktails and Conversation: Decipher the right tech trends at CES 2019 (6pm @ The Palazzo)
CES Media Reception: Afterwork – The Future by Région Sud (6:30pm @ Trevi Restaurant at Caesars Palace)
Amazon Seller CES 2019 Cocktail Reception by Agent Zebra (6pm @ Wynn Hotel)
Indiegogo China Happy Hour (7pm @ Buddy V's Ristorante)
ShowShare After-Party (7pm @ Troy Liquor Bar at the Golden Nugget)
January 10:
LederhosenLab 2019 – The most casual after-show dinner for CES-exhibitors (7pm @ Hofbrauhaus)
2019 Mashington & Silicon Valley International CES Party (8pm @ Chandelier Bar at Cosmopolitan Hotel)
Flightdeck Lounge & Virse launch party (9pm @ HyperX Esports Arena)
Hakkasan After-Party (10pm @ Hakkasan Nightclub)
Every Night!
Swingers Unwind Party (Location TBA)
(Anything missing? Please let us know!) Oh, and get your rest the next few days, the party is just getting started.
---