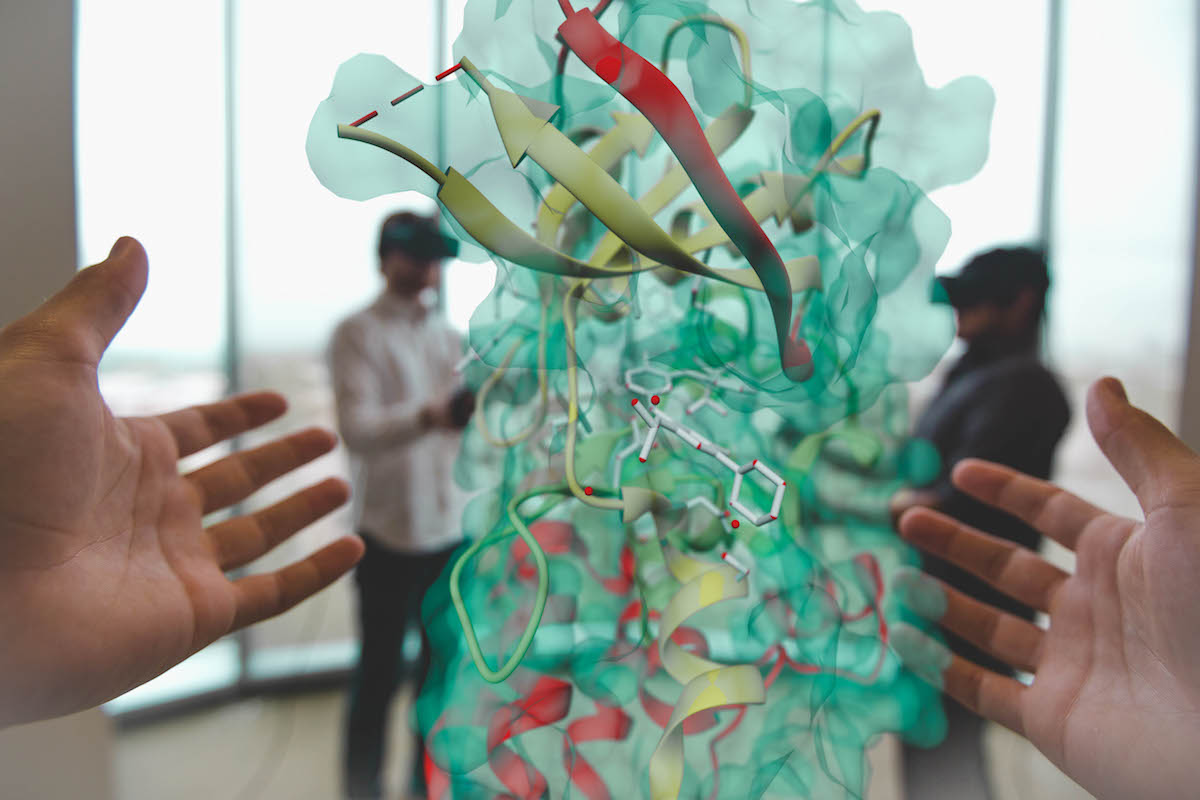 Bright-eyed entrepreneurial undergrads, a visionary Chancellor, sundry alumni, professors, and a Facebook pioneer came together earlier this week on a packed campus pitch night. Twenty miles from Tijuana, a massive experiment in learning and experiential business education is underway. UC San Diego is pouring hundreds of millions of investment, state-of-the-art technology and design into reinventing higher education in the risk-taking mold of startups.
Triton Entrepreneur Night – sponsored by IBM, Intel, Hired.com, Ritual Energy, DKM, and WeWork – was more than just an opportunity to feature startup teams cultivated in The Basement, the university's alumni-backed undergrad incubator. It was also a tribute to Taner Halicioglu, the Facebook and eBay veteran who had just gifted an astounding $75 million to establish the Halicioglu Institute for Data Science, a colossal step toward making UC San Diego a world leader in the rising field of data science.
Chancellor Pradeep Khosla, himself a techie (the former dean of Carnegie Mellon's college of engineering and a renowned computer science professor) spoke eloquently of how the university – founded as an experimental campus in 1960 –  was re-engaging its "roots in being entrepreneurial" by design. Khosla talked of the two-fold importance of spawning campus incubators and inspiring entrepreneurial students. "One is to develop this ability in every student to take risks," he said, "and I think being entrepreneurial is likely the most strategic way of taking risks, and we need to inculcate in our students the ability to go out there and get in the forefront of whatever they want to do and be successful."
Creating Incubators For Student Entrepreneurs
UCSD is spending millions on creating and sponsoring multiple tech, business and science incubators on the campus, quickly implementing startup-style curriculum and sophisticated mentorship. It's a campus-wide effort led by engaging professors, students, and alumni eager to test, fund, and launch new companies. Taner's gift will be used to provide fellowships, build infrastructure and fund lecturers and innovation grants. He wants to do something transformative. "Data science touches so many areas—biology, physics, chemistry, medicine, computer science, math," Taner said. "Finding correlations and causes to determine how things are related and what that reveals, this is what data science can do."
Khosla also spoke of a cataclysmic economic transformation during the past several years that is upending the fundamental nature of work, jobs and education. "It was no longer the case that you would get a B.S. in chemical engineering or chemistry or physics and go work for these big companies. These big companies themselves were behaving like multiple little companies. Places like Uber and Airbnb were fundamentally disaggregating jobs." And in an economy where not everyone would land a traditional ten- or twenty-year position, "the best way to prepare for what people call the gig economy is to be an entrepreneur." Rather than waiting for corporations to hand them a job, Khosla said, students and graduates are boldly striking out and creating their own companies.
After highlighting how many UCSD alumnae are doing just that – becoming serial entrepreneurs and launching companies – Khosla introduced the featured alum. "He joined this little company…. He took a chance. He looked at the risk. He had a passion. This little company. I'm going to be the first employee. And lo and behold he is one of us, he has come back home."
Enter Exhibit A for alumni engagement, Taner Halicioglu, Class of 1996. The first employee of Facebook took the podium and humbly told the crowd that he had decided to return to San Diego  a few years ago and teach because the university had given him so much. "I felt there's got to be a way to support the next generation of students," he said, "a way to give back, and quite frankly, to pay it forward."
Stories elevated learning for Taner. He was inspired by UCSD professors and lecturers who "had day jobs" and told compelling real-life stories, the kind that help make the material you're learning really stick. "Well, I've got a ton of stories from all the companies I've worked with," he said, "so hopefully the stories I've told in classes have helped some of the students retain what I've been teaching."
Like stories about building the initial hardware infrastructure for what would become the world's largest social network. Taner hit it big at Facebook, but it's easy to forget that he first put in several years and thousands of hours at multiple startups (along with Cisco and eBay) before taking a chance with Zuckerberg's fledgling firm in October of 2004. "Facebook, early on, that was basically ground zero. I don't think I could do that again," he smiled. "But when you're young and you have the energy its easier. That was one of the things that got me excited [about coming back to San Diego]: the whole startup idea of being able to create something new that's going to have an impact on people or industry."
The Pitches
Minutes later, the next generation of Taners took to the stage to pitch their dreams, fighting for a chunk of $47,000 in prize money. The event was organized by the campus incubator The Basement, that had fostered and vetted all of the young contestants. In just two years, cohorts of students from the Basement have attracted $1.7 million in investment and generated a sizable number of jobs and internships. The competing teams that night ran the gamut from social media to VR and elder services. Egge, a social platform for spontaneous youth to grab coffee or meal in the moment with whoever is up for connection. Virtual reality software CSVR offers an interactive way to teach computer programming. MyLive, an all-in-one hub led by the top scorer on UCSD's soccer squad, promises to help students stay connected at local events and happenings. Professionalism and enthusiasm was in full display. Gabriel Frischer, the young premed CEO of Embrace Tech, took an intentional tumble on the stage to demonstrate how the startup's protective pants (equipped with wireless technology) could help prevent traumatic injuries and cut the multi-billion-dollar annual cost of elderly falls. The judges peppered them all with queries that often began with the fundamental: "How are you going to make money?"
Second prize went to Waitz, an app to put post-millennials in control of their café and restaurant experience, letting them weigh waiting times. First prize went to Sin Fronteras Tax, a new app for tackling a different sort of pain, the billions in annual IRS refunds not collected by immigrants, a fitting award for a team just miles from the Mexican border in the middle of a wave of anti-immigrant propaganda. The People's Choice crowd winner was one of last year's winners, Nanome Inc., a company that I'd heard about an hour before, when Taner told me his venture firm was just finalizing paperwork for an initial, undisclosed investment.
This one needed to be experienced. Edgardo Leija, class of 2014, a co-founder, and the chief experience officer, slipped the VR headset over my head, and gave me hand controllers. His degree in cognitive science, specializing in human interaction and computer science, is being taken to a new level at Nanome, which is building VR tools for scientific research and development.  A major pharmaceutical firm is already a backer, and Nanome has created two products. Edgardo taught me how to stretch out a multi-colored HIV virus with my hands so that I could pull it overhead and peer inside.
Grabbing and spinning these models with my robo-hands, it wasn't hard to see and feel the new trajectory of higher education. Young entrepreneurs are disrupting the nature of learning and business creation. Swimming in tech, they reject risk, invent new ways to absorb ideas and expand knowledge, and think nothing of leaping into startups. It's coming fast. A future engineered by young students and graduates like Edgardo Leija.
---
Are you intrigued by tech incubators? They're an essential part of entrepreneurship today in universities and tech hubs around the world. Our How We Work Series was launched with stories on the San Francisco Runway incubator, the Galvanize all-in-one tech campus, incubator, and corporate innovation hub, the foreign hub swissnex, and the giant WeWork.   Sketches by Andreanna Woodhams, class of 2017, University of San Francisco. Stories and interviews by Jonathan Littman.