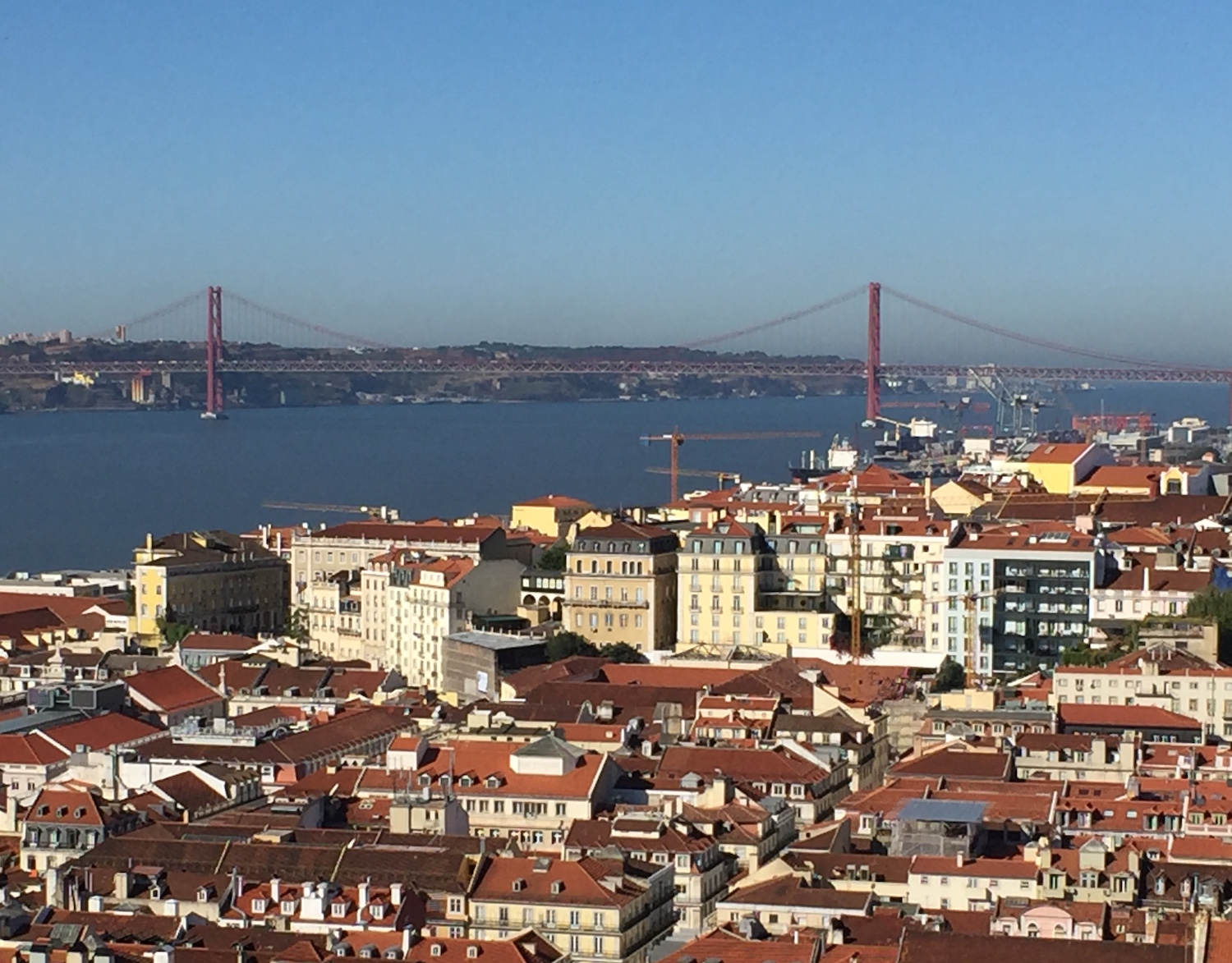 Sitting with Nuno Mathias, Portugal's Consul General in San Francisco at the classic St. Francis Yacht Club the other day, in view of the Golden Gate, I caught a glimpse of the future. Gearing up for this week's Web Summit back home in Lisbon, the diplomat shared his perspective on both the tech boom that is shaping San Francisco, and Portugal's own upstart efforts to become a world player in the startup entrepreneurial scene, highlighted by its new role as the setting of Europe's largest tech conference.
Lisbon beat out Paris, Berlin, Amsterdam, Barcelona, and Dublin for the privilege to host the prestigious conference for the next three to five years, a major coup in Portugal's bold strategy to compete for talent and capital from Europe's main innovation hubs. "The conference outgrew Dublin," said the diplomat, referring to the perennial host of the conference since its 2010 inception. Lisbon offered the best fit, he said, largely for its advanced technology and hospitality infrastructure that can readily support this week's expected 53,000 attendees, nearly double last year's crowd. "Just as San Francisco is the West Coast of California," he said, "Lisbon is the West Coast of Europe."
That "West Coast" tagline is not only literal but metaphorical, a subject on which Mathias has a unique perspective. After diplomatic postings to Washington, D.C, and Mozambique, he arrived in San Francisco in June of 2012, just as San Francisco's tech scene was catching fire.
"There was still this awareness of Silicon Valley as the center, but the experience changed within two years," said the diplomat. By 2014, Mathias was seeing and hearing about San Francisco's dramatic increase in venture capital and developing role as the center for accelerators and incubators. "The youngest, most disruptive entrepreneurs were setting up shop in the city," he said. And not just startups. "Google, Facebook, they all had offices in SF. The whole city started to act like an incubator catering to young brains."
It's that transformational migration of tech and talent once located in Silicon Valley's suburban sprawl, now being drawn to the bright lights and heady cosmopolitan destination of San Francisco, that informs Mathias's optimism. Portugal's parallel efforts to evolve into an international tech hub feed into a feverish race for global talent and venture capital, a competition in which it's the underdog. Today, one of the top international startup cities is the unlikely Tel Aviv (population 411,000) brimming with technical know-how from Tel Aviv University and the Israeli Defense Forces. Through coordinated governments efforts, Singapore has rapidly become a global magnet for innovation in urban planning. Sao Paolo and Santiago are making strides in South America, while in Asia, South Korea is surging, and Zhuhai in China's Guangdong province recently recorded an extraordinary 2,822 startups per 100,000 people. Meanwhile, the major traditional metropoles of London, Berlin, and Paris remain the premiere European hubs.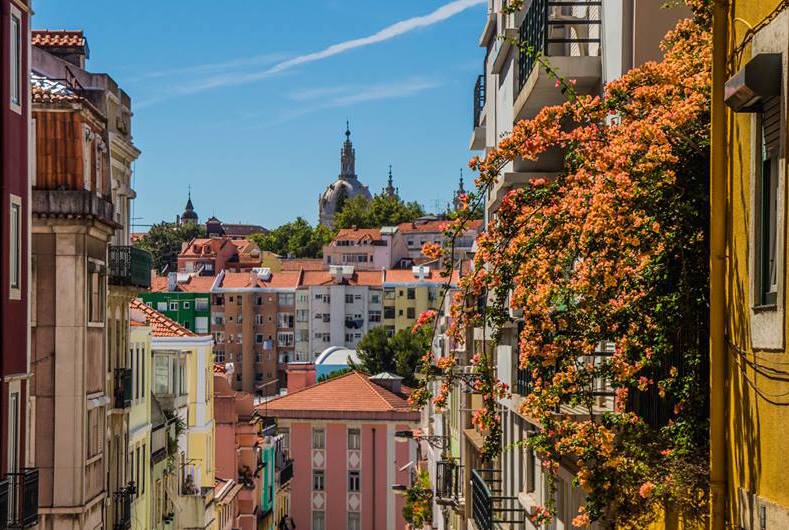 Portugal, like many international hubs, would benefit by more aggressive government funding and a relaxation of bureaucratic barriers. Yet the country boasts a number of new accelerators and incubators, including Beta-i, Startup Lisboa, and Startup Braga. Startup success stories include Aptoide, the largest independent Android app store; Codacy, an automated tool for reviewing computer code; Feedzai, fraud prevention software powered by machine learning; Uniplaces, an online student housing platform for student housing; and Veniam, which is bringing Wi-Fi to bus fleets, taxis, and garbage trucks. Throughout this month, NewCo, the global immersive tech conference firm, is bringing attendees to local startups in Lisbon, Porto, and three other Portuguese cities at its NewCo Portugal Festival.
So what does little Lisbon, a compact city with a population of only half a million people, have to offer for startups seeking to tap the European market? The list is long. For starters, there's the language: Portuguese is spoken by 260 million people worldwide. Also, as Mathias explains, there are important fundamentals and intangibles. Portuguese students rank surprisingly high in the sciences and technology, English fluency is excellent, and startup hubs in Lisbon and other major cities are growing rapidly (Porto and Coimbra, namely). Inexpensive talent, rent, food, and fun make Lisbon an attractive European bargain for entrepreneurs, a truth borne out in the annual Lisbon Challenge, which draws roughly half of its startup teams from abroad.
Lisbon boasts uncanny similarities to San Francisco, from its pleasant climate and youthful culture to its openness to supporting innovation and entrepreneurism. "There's a vibrancy in Lisbon," said Mathias. "Talented coders (often from Eastern Europe) are attracted by the sun and quality of life to start companies there." Indeed, promotional materials speak not only of Portugal's talent pool, mentors, venture capital, business angels and universities, but also of its "adventurous spirit."
Portugal says "Yes" today to entrepreneurism, whereas the UK's recent Brexit vote signaled a backwards-stepping protectionism hostile to immigration and trade. Mathias added that Portugal's former seafaring glory has meant that, with over 500 years interacting with people from different cultures, "throughout the centuries we've embraced diversity."
The Web Summit media spotlight invites comparisons not only to San Francisco but also to LA's Silicon Beach. "You can get up from your desk at lunchtime and be at the beach in 15 minutes – and that's much more LA than slightly nerdy San Francisco," Ridhi Kantelal, a young entrepreneur recently told The Guardian. While London's astronomical rents, high cost of living, and declining nightlife are a turn-off to the new, younger tech generation, these same techies are stimulated by Lisbon's renowned – and reasonable – cuisine, wine, and late-night club scene. Global tech companies looking for a new physical base should consider this: office rents in Lisbon are only about a quarter the rate of those in San Francisco or London.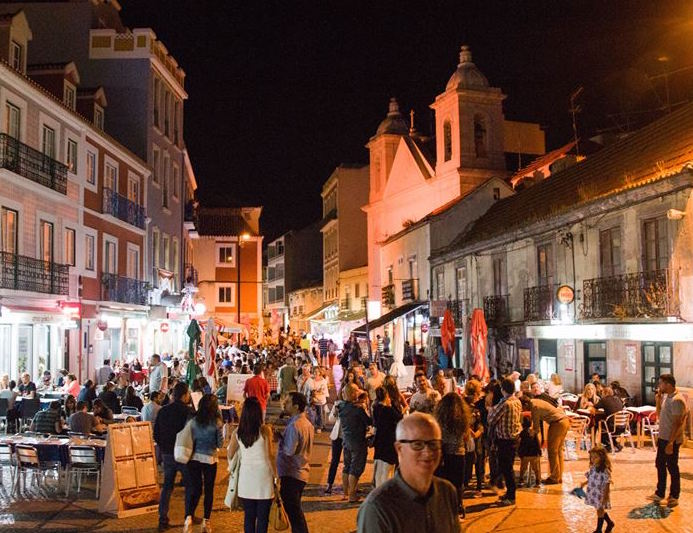 An openness to new ideas, alternate life styles, and creative ways of working are another draw. Portugal has steered clear of politics and wars: it remained neutral in World War II (though volunteer brigades aided the Allies). The country is a world leader in renewable energy, especially in wind. Portugal proudly counts itself among "the first to legalize gay marriage," said Mathias, who ticked off other similarities to San Francisco, including Lisbon's own Golden Gate Bridge (the city's red Ponte 25 de Abril was built by the same company), hilly streets, cable cars, a can-do attitude and a general absence of entrenched traditions frequently encountered in the larger European nations.
This week at the Web Summit, high-powered speakers will range from the retired Brazilian soccer star turned investor, Ronaldinho; to the director general of the World Trade Organization; Mike Schroepfer, CTO of Facebook; John Chambers, the executive chairman of Cisco; and even Sean Rad, co-founder and CEO of the hot dating site, Tinder.
But whether sparks from the Web Summit ultimately catch fire depend on whether the country can build on the early momentum inspired by Lisbon's ascent. At a recent pre-Summit event atop San Francisco's Transamerica building, several speakers offered perspectives on why with just 10 million inhabitants, Portugal may offer an ideal European launch pad. It's more than the great weather and all other the favorable economic, educational, and political conditions that have accelerated San Francisco's rise. Pedro Santos Vieira, the founder and president of West to West, an American non-profit, which serves as a liaison between Portugal and Silicon Valley, said his country has become perfect for rapid, high-tech prototyping.
Veniam, for instance, started by piloting its mesh network Wi-Fi to the city of Porto for 350,000 unique Wi-Fi users (on buses, taxis and garbage trucks) before rolling it out in Singapore. The company has attracted funding from Verizon, Cisco, and others with plans to expand its networks to the US and other countries.
"It's easy to get test clients," said Vieira. "You can quickly do a pilot and see whether an idea will scale."
Which may be another way of saying that Portugal is poised to become a bridge to the future.
Here's a Portuguese translation of this story, thanks to Maria Armanda of Portal da Lideranca.