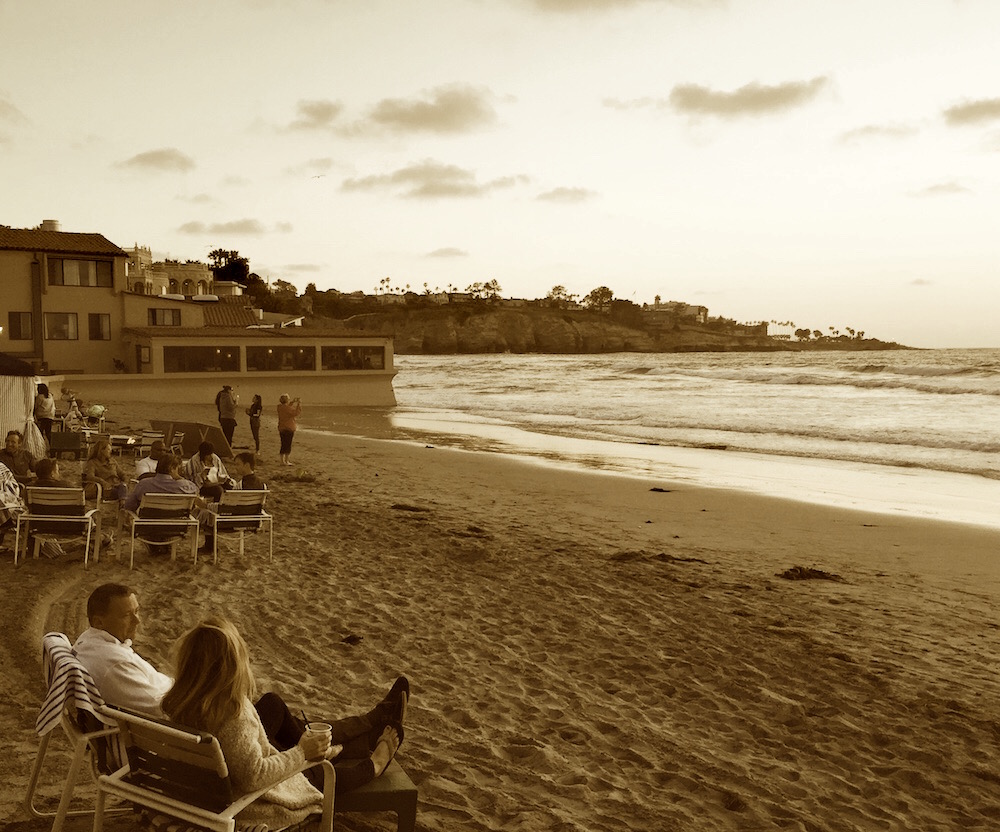 Summer is when we break from our hyper-connected lives to stroll the beach, dip our toes in the sea, and step back into a simpler, romanticized past. Nostalgia can be a great motivator, and late this spring, just an hour south by jet from San Francisco, I fell into a deliciously long weekend at the La Jolla Beach and Tennis Club, a classic old summer club that took me back to the 1960s and beyond.
Set on a pristine private strip of beach at the southern end of the jewel known as La Jolla Cove, the club's grounds brim with palms, neatly manicured flowers, fauna and lawns. Built in the 1930s and today still held by the same family, this 20-acre property is a tribute to tradition and ritual. Friendly teams of young, uniformed men carry out white beach chairs, and proffer and retrieve blue and white striped towels. Gardeners constantly groom the landscaping, and first thing each morning a smiling driver in a bright red tractor rakes the sand like a farmer plowing a field, a daily tradition for at least the last half-century.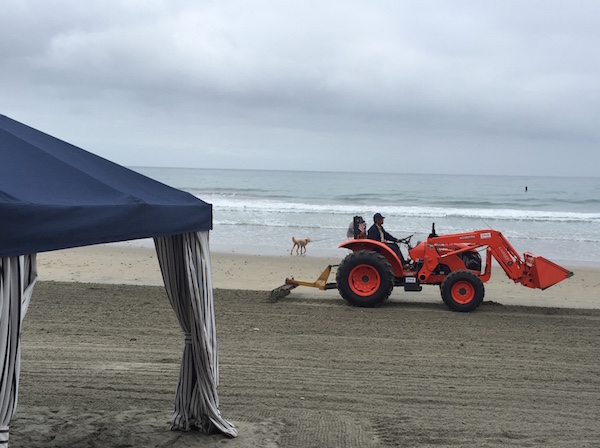 Within the club there's a secret small hotel. There are only 90 hotel rooms, but more than 4,000 club members, each paying several thousand dollars in annual dues to support an army of workers (literally hundreds a day in the peak summer months). Tennis, golf, the beach, and nostalgia are the draw (Billie Jean King, Arthur Ashe, Andre Agassi and John McEnroe are a few of the stars who have played here in tournaments). A lazy nine-hole pitch-and-putt course winds around a duck pond. Just about every old-timey pastime can be found here – croquet, bocce, ping pong – along with an extensive modern gym, and an elegant 25-yard Spanish tiled pool protected from the wind and surrounded by tables where one can order drinks or a meal after a swim. There's no reason to ever leave, with showers and a cushy changing room by the beach, along with a quaint beachfront snack bar with upscale fare, staffed by preppy girls.
This is not a destination for models or celebrities or even the techno-riche, but it is a place to stay awhile and unplug. The rooms, décor, and atmosphere are charmingly dated – with furniture and fixtures from somewhere between the 40s and 70s – a refreshing "don't give a damn" break from the plethora of ultra-branded higher-end hotels programmed for today's always-on strivers. And yet here are images that remain imprinted on your mind, a dining room only ten feet from the beach, and a wood paneled main "trophy" hallway with classic club photos of lifeguards, tennis stars, and bathing beauties from yesteryear, some who still gather to play bridge on weekday mornings.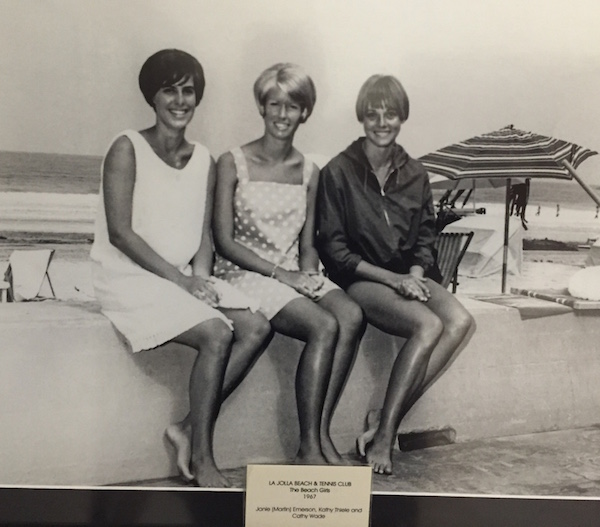 Membership is coveted. The waiting list extends 3+ years, and with an entry fee north of $70,000 and monthly fees double most car payments, I've got no plans to join. Which is another part of the charm: temporary membership in a classic summer club – an extended visit to a bygone era. The summer traveller seeks exploration, surprises, and yes, relaxation, spiced with adventure, and to my mind there's something engagingly nostalgic about staying in a historic beachfront hotel built in the 1930s, set apart from the hotel point rewards trap and CAD-cloned rooms.
A few hundred miles up north, just below the rolling UC Berkeley campus I attended decades ago, you can find what was once called the Berkeley Women's City Club. Remarkably, it's also still a club (with men too now) and much like the La Jolla Beach and Tennis Club, boasts a small section of rooms. Julia Morgan, the legendary architect, designed this "Little Castle" with Art Deco touches and sweeping ballrooms and a vaulted, luminous indoor pool, reminiscent of another of Morgan's fabulous creations, the extravagant Hearst Castle.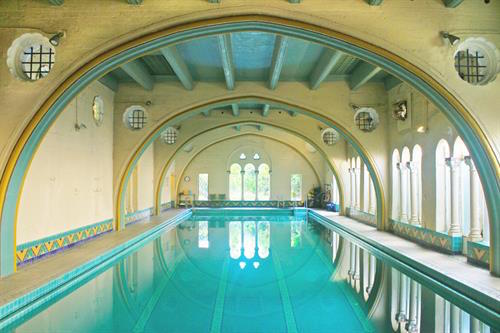 California doesn't have many of these gems left. Back in the day, you could stay at the quirky Shangri-La in Santa Monica, a guitar's throw from the palms and cliffs overlooking the Pacific, and imagine yourself one of the wild rockers who partied within this sunny, playful intersection of streamlined architecture. Then, a new owner did a $30-million renovation in 2008 and the prices ran as high as the glamorous rooftop bar. Years ago I once escaped to The Miramar in glorious Santa Barbara. But sadly, this century-old beachside property was demolished when a developer bought it more than fifteen years ago, and now, three owners later, it remains a defunct eyesore with a tentative reopening date of 2018.
In the face of this disappearing legacy, the La Jolla Beach and Tennis Club proudly remains avowedly anti-hip. It's a place to go to find inspiration among the nostalgia, and for me there is a sepia-tinged retro Southern California appeal, colored with a deep sense of our mortality, in knowing that one of my favorite authors, the great Raymond Chandler, the father of the hard-boiled detective novel, likely visited and drank at this club, and lived up the hill in the years before his death, writing his final Philip Marlowe novel, The Long Goodbye.