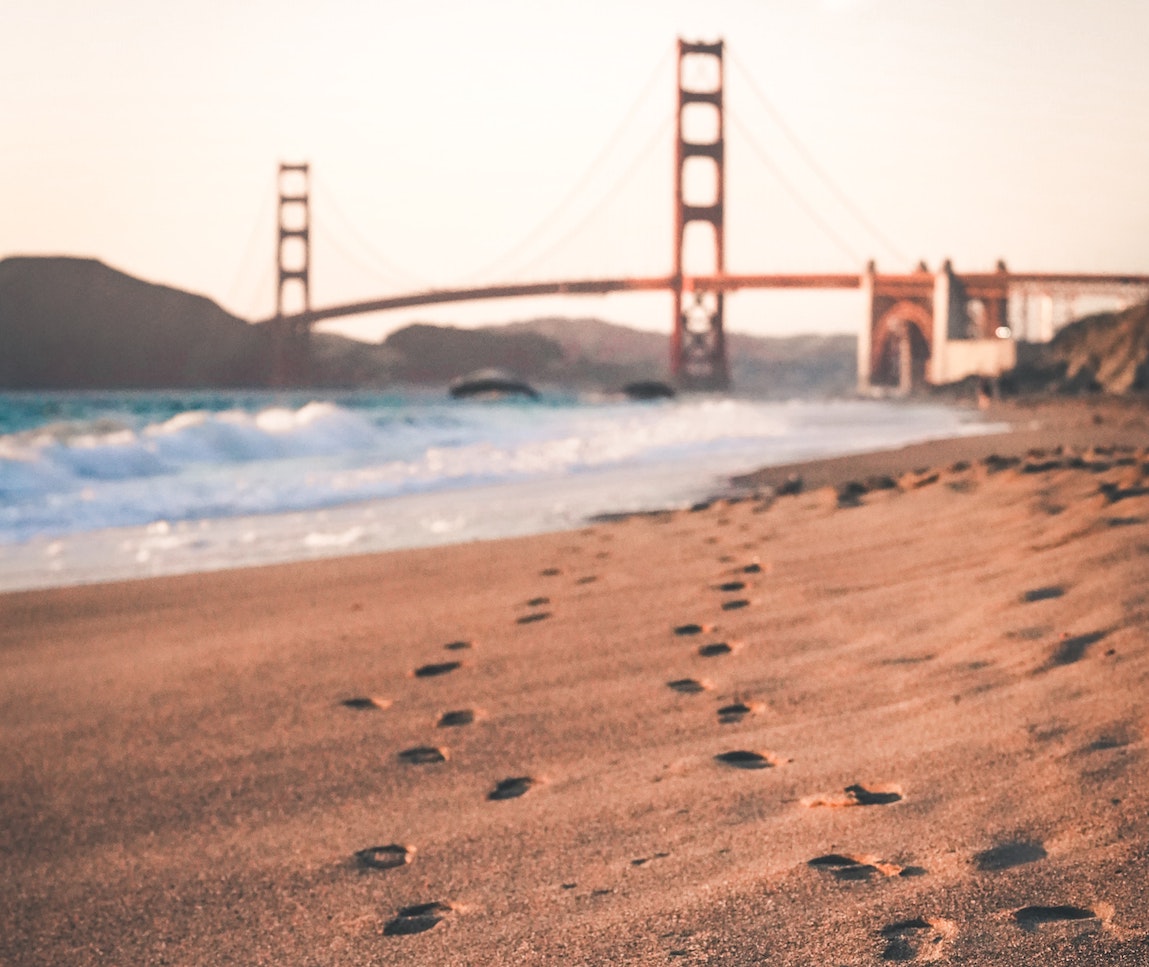 The media loves a good doomsday prediction, and publications from both coasts have been bashing San Francisco and Silicon Valley the past few months, gleefully speculating that we're kaput. This public exercise in schadenfreude is nothing new. What's different now is the tremendous economic impact of the pandemic. Legions of laid-off millennials fleeing the city, empty offices, a surge in crime, shuttered restaurants, and systemic inequities, most glaringly symbolized by the homelessness crisis. These dire problems are music to the ears of a growing chorus of naysayers. But for those counting us out, remember that San Francisco is a survivor with a knack for reinvention. Here are five strong reasons not to bet against America's greatest city.
1. Ecosystem
The San Francisco Bay Area boasts world leading universities in technology, science, and business model innovation. Six of the world's top ten tech powerhouses are here. The venture capital that flows from the region dwarfs any other. The greater Bay Area has the #1 and #3 top ranked metro areas in the nation for VC funding. Yes, some filthy rich VCs and tech titans bought estates in Lake Tahoe or are flirting with living in Austin or NYC, and tens of thousands of millennials ran home to live with their parents when their flaky startups tanked. This past week, the once-powerful, MAGA-loving Oracle announced the company is moving its headquarters to Austin, Texas. This is old, largely fake news (and mainly about cutting costs and skirting corporate taxes). Back in 2018 Oracle opened an Austin campus to save on wages. Read the fine print: the nominal "headquarters" may one day house 10,000 staffers, less than 8 percent of Oracle's 135,000 worldwide. But these moves are snap decisions made during an uncertain time, and the suburbs and backwaters will seem awfully dull in a matter of months. With vaccines on the horizon, the spring of 2021 will attract a fresh wave of talent to SF because hundreds of promising new companies will be launched where the action has always been, and established and new giants will rehire in droves. Decades of Silicon Valley innovation, entrepreneurism and economic growth does not collapse because of a 12- or 18-month crisis. Location will matter, even as remote work and collaboration become essential.
2. Science
The Bay Area is home to nearly 1,400 life science and biotech companies, employing more than 140,000 people, the nation's largest cluster of biotech firms. They call it Biotech Bay. Genentech, the first publicly owned biotech firm, was founded in SF. The hot IndieBio incubator is here, and a slew of science-based firms.  The pandemic has underscored the supreme value of science, now seen as integral to not just health but economic vitality. Our leaders promote science. They wear masks, and tout the value of vaccines. The pandemic is terrible here right now, but a high percentage of Bay Area residents will take the new vaccines and ultimately our region will manage the virus better than most in the US. Contrast that to the unconscionable backward-facing tragedy of Texas, Florida, and most of the Midwest, where derelict officials have unnecessarily doomed thousands and damaged their economies by denying the scientific value of masks and public health dictates. When this ideological divide becomes clearer by mid 2021, the Bay Area's cautionary approach will be seen as life-saving, providing a safe place to work and live, yet another compelling reason to innovate by the Bay.
3. Friends in high places
We finally have representation in the White House. Vice President-elect Kamala Harris was born in Oakland, graduated from the University of California's Hastings College of Law, and served as California's Attorney General before becoming a California Senator. That's not all, Stanford law alum Xavier Becerra will head the Health and Human Services and Janet Yellen, a former UC Berkeley professor and former head of the Federal Reserve Bank in San Francisco, will lead the Treasury. California will no longer be enemy #1. Trump used our city and state as a political punching bag, denying the science of climate change during our deadly wildfires, withholding funding based on our "sanctuary" status, and continually bashing our homelessness problem to snipe at Nancy Pelosi. This phony, misplaced antagonism was a colossal failure in national leadership (can you imagine Emmanuel Macron railing against Paris while Notre Dame burned, or Boris Johnson booing London for leading VC investment in Europe?). That political negativity is gone, soon to be replaced by the optimism and potential of entrepreneurial ideas and startups gaining backing in the White House.  
4. Karma
For every dark exposé of the tech industry's rampant greed, there's a more hopeful narrative of the character of collective goodwill reflected in SF's tech community. Media tends to paint things in black and white, presenting groups as monoliths (e.g., all tech workers are bad) and selling sensationalist stories of bad-boy executives as if they represented the norm. The reality is more nuanced. When Governor Gavin Newsom was mayor of SF he mobilized a tech community task force to help fight homelessness. Today, Salesforce CEO Marc Benioff is a model philanthropist committed to giving back to his home city. While half of the world's billionaires live in Silicon Valley or SF, many want more than just another zero in their bank account. Just as New York once bred legions of industrialists who matured into philanthropists in their later years, we think that the founders of the biggest tech companies in the world will soon pay it forward, and a healthy chunk of that capital and knowhow will lean toward critical causes that will be led in the San Francisco Bay Area.
5. Reinvention
San Francisco was built by bold explorers brilliant at seizing an opportunity. We boom, we bust, and we reinvent. The city was almost destroyed five times, twice by fire, once by the Great Quake of 1906, and then nearly by misbegotten plans to fill in the Bay or divide the city with freeways. The pandemic is testing our mettle, but we will rise again. Our Outsider mindset is our strength. We consider Asia a neighbor, judge people by talent and ambition, and celebrate diversity. These are assets just as real as our tremendous companies and financial might. And the comeback is at the top of our playbook, Our identity is rooted in the wild gold rush days when immigrants from China, Latin America and Europe helped found the city. Trump's shameful, bad-for-business anti-immigration and anti-innovation policies will be rescinded, and the doors will swing open again. The thrilling times of less than a year ago, when the city was bustling with events and ideas, will return in time for our summer fog.
Yes, plenty of companies and families will leave for good, and our rebirth will require imagination and ambition. But a new wave of entrepreneurs, startups and financiers will help season our special recipe, and we can't think of a better place to be mid-2021, when the lights start to come back on.
---