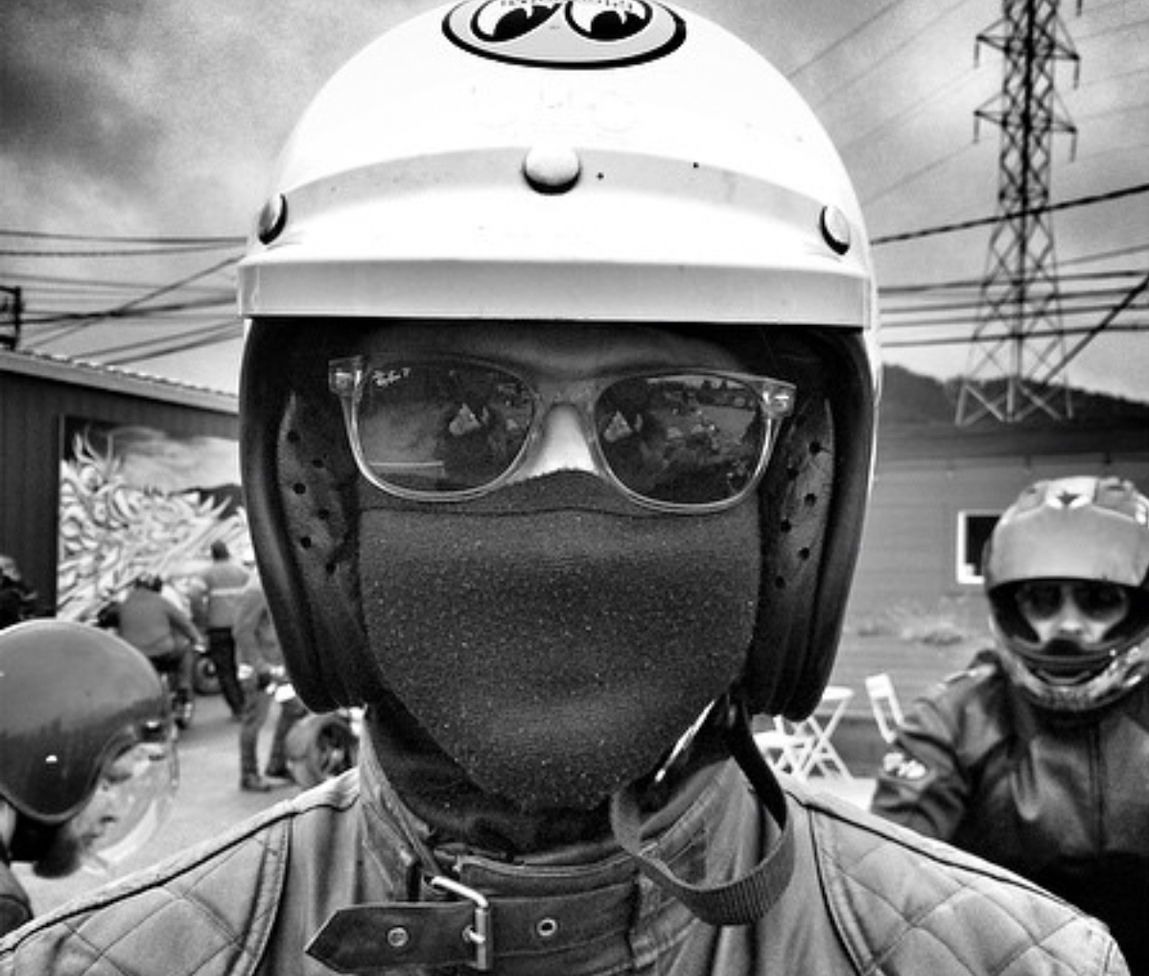 Hugo Eccles grew up with a "petrol-head" amateur race car driver dad who ignited his passion for cars and motorcycles. When Eccles wasn't "running wild" in the bucolic English countryside, he sketched cars with his grandmother, the prelude to his first career arc as an industrial designer. Eccles went on to have a storied career at the elite design firms IDEO and Fitch, and then won acclaim for his work with AT&T, American Express, Alessi, Hewlett Packard, LG, Honda, TAG Heuer, Ford Motor Co. and Nike. But the beast within was not tamed. In 2014, Eccles came full circle to his early passion for motorcycles, as co-founder of Untitled Motorcycles (UMC), based in San Francisco.
UMC designs and builds award-winning custom motorcycles for individuals and manufacturers such as Ducati, Triumph, Moto Guzzi, Yamaha, and Zero. Bikes that riders crave, like the Ducati Hyper Scrambler, a nimble, ultra-light bike that weighs less than a Vespa (featured on Jay Leno's Garage) or UMC's Zero XP experimental electric motorcycle, on exhibit at the Peterson Automotive Museum in Los Angeles.
Designers, Eccles says, are consumers' best advocates, because "they ask the stupid questions, and sometimes that's where the innovation comes from." To design his first electric bike, he began with a clean slate, wondering: if there had never been a gas-powered bike, what might an electric one look like? Where does the motor go? How do you sit on it? Does it have a steering wheel, or is it like a bicycle or does it have levers? So when he created the Zero XP, "there was a Cambrian explosion of weird and wonderful kind of creatures and forms and stuff. No rules, and no holds barred." The result: a futuristic, minimalist ride with knee grips and a transparent "tank" that houses the digital instrument cluster.
Eccles doubles as the consumer, a passionate rider immersed in the iconic motorcycle culture of California, who knows the freedom of "flying" on the road. Because the motorcycle is the same scale as the human body, he can strip away the machine when he designs, and especially with an electric bike where there are no gears, the rider can shift some of that focus to positioning, concentration, and "the experience becomes pure. You're really hugging that machine, your legs are wrapped around it, it's part of you, and you're a part of it, and there's a synergy where the distinction disappears and it's an extension of your body."
What's the next gear for Eccles? Physical inclusion, and reducing barriers to entry to the overwhelmingly male and able-bodied motorcycling population. He's designing a motorcycle for a client who's missing his lower legs and left forearm. He feels strongly that bikes should be accessible to everyone, even down to the way they are sold. Just as e-bikes have been a good gateway to get people into cycling, he says, in the future electric motorcycles will reach a more diverse market. "I don't like going to dealerships," he says, and "can only imagine what it's like for someone who's non-male, non-white … I just can't." He strives to design bikes that avoid the standard sexism, ableism, and exclusion so prevalent in the industry.  But don't just take our word for it. Check out Hugo Eccles's spirited vision for the future at the Untitled Motorcycles website.
---
About this content: I'm writing for Donna Loughlin's Before It Happened podcast, crafting weekly profiles of innovators, and showcasing their aha moments.
This post originally appeared on the Before It Happened Blog. Be sure to listen to the related podcast!
---