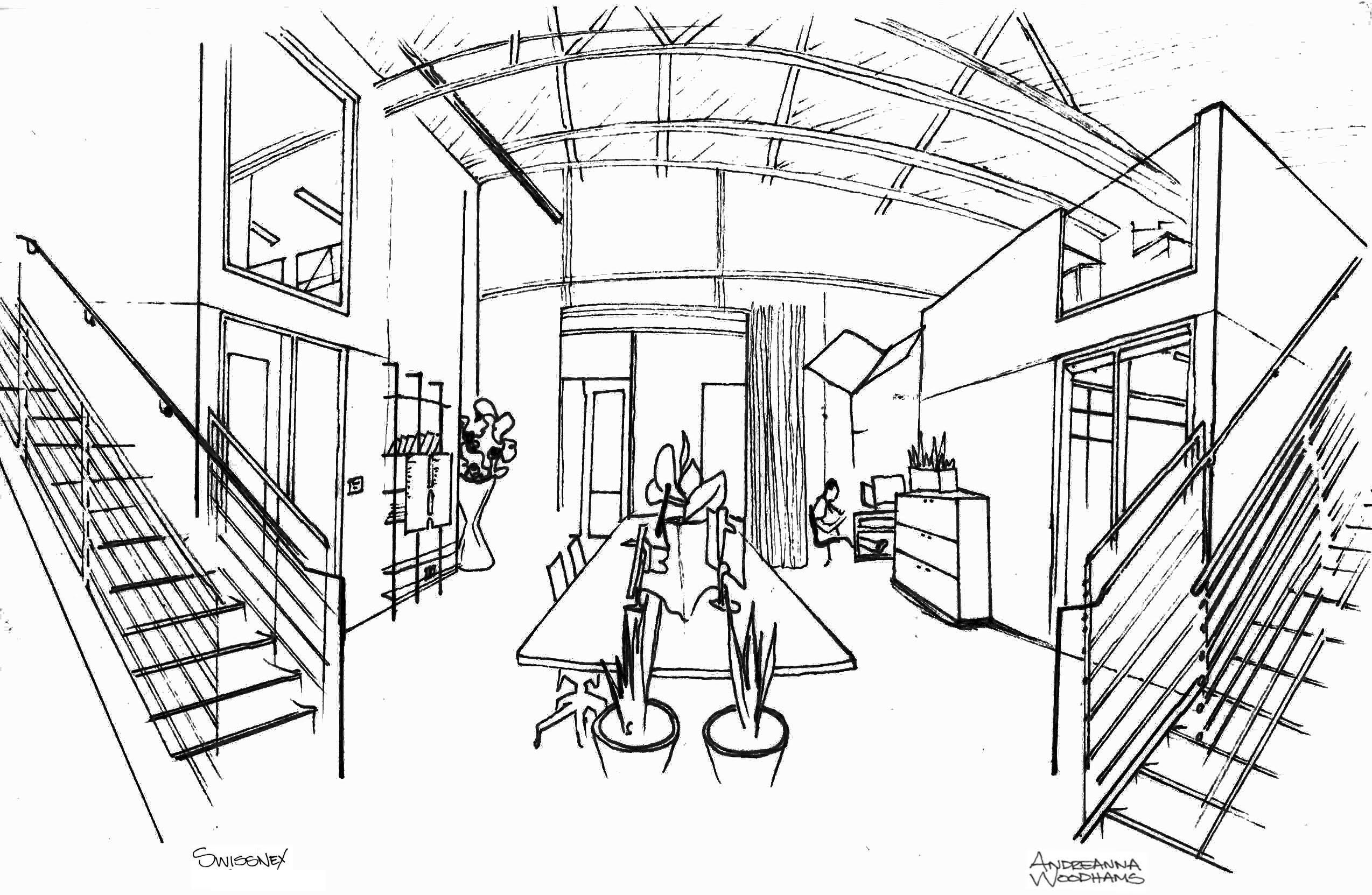 How entrepreneurs prototype, launch startups, collaborate and innovate is the million-dollar question being explored every day in San Francisco. The proverbial Silicon Valley garage has been transformed into a new ecosphere of bustling tech incubators, teeming coding campuses, and fast-paced accelerators. But what if you're Switzerland, a nation seeking that startup spark? In a light-filled, 27,000-square-foot, sprawling space on historic Pier 17, you'll find soaring high ceilings, a public art gallery, clean, modern, collaborative workspaces, funky startup-style "pods" and a stunning view of the bay. Swissnex, Switzerland's San Francisco-based tech hub, offers a novel, cross-disciplinary, collaborative model for nations. Think of it as a global mash-up, connecting San Francisco's dynamic startup culture with Swiss entrepreneurs, corporates, and universities, flavored with the country's unique blend of art, design and technology. This is our third story in the How We Work series, following Galvanize and Runway. Andreanna Woodhams created the drawings. Jonathan Littman interviewed Dominic Sutter, swissnex's Startup Program Manager. 
Joining the Pier-to-Pier Community
The idea was to bring together all these public Swiss organizations, including swissnex, the consulate, the Swiss tourism office, and the Swiss business hubs. The consulate and business hub used to be down the street from us at our previous location in the city, and the Swiss tourism office was in Los Angeles. We're all now under the same roof.
Having a terrific event space is important for what we do, and the pier is one of the few places you can still find great space in SF. We also wanted to join what we call the pier-to-pier community. There's Autodesk, IDEO, Bloomberg and the Exploratorium here – they all have an antenna and physical presence along the pier. They've also all been partners. Autodesk has their Pier 9 facility, which is all about 3D printing and CNC cutters, and inviting artists into a space. IDEO celebrates design thinking in a space to create, collaborate and prototype. I feel like we're moving in that same direction.
The entrance to swissnex is a spacious gallery, open to the public Monday to Friday. Every three months we feature a new project aligned with an event. Manuel Herz, the Swiss architect and refugee camp specialist, currently has a ballroom-sized beautifully patterned carpet on display featuring the words of the Geneva Conventions and the Universal Declaration of Human Rights. The public is free to come and engage with the art and the space. This was part of our humanitarian innovation project, Everyone a Humanitarian. Switzerland has the UN, the International Red Cross, and Doctors Without Borders, and many NGOs. They saw us as a channel to connect them with Silicon Valley and we created an event series to help activate this ecosystem, asking: What can you as a coder or engineer do to tackle humanitarian problems? We invited executives from Airbnb and Salesforce to discuss the global refugee crisis, featuring workshops with the UN on a variety of topics, and even had had live streams with the Kakuma Refugee Camp in Kenya and the Erbil camp in Iraq.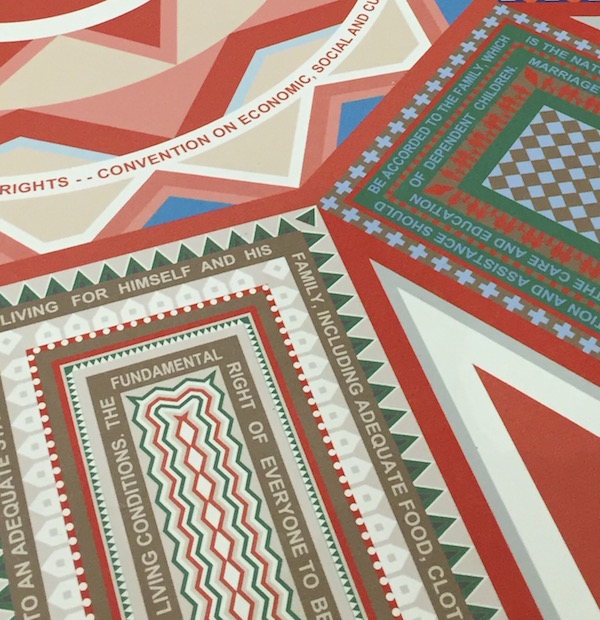 A Different Brand of Foreign Tech Hub
European countries have very clear organizations that focus on trade, or exports, or startups. You'll have art and culture, and the consular activities channel, but they're all very separate. We feel the importance of merging these activities and influences, so we work with universities, startups, corporates and artists, to bring them into our space. That creates really exciting conversations between these stakeholders and the local San Francisco community.
Our events combine the technology with a cultural artistic focus. We've become a platform to showcase Swiss artists with technology potential. A good example is virtual reality. We just hosted multiple events, which were all artistic projects from Switzerland. Then we combined that with the core tech inputs from Silicon Valley. We had an art project from Switzerland around virtual reality called Birdly, which emulates the sensation of flying like a bird. We brought them here to showcase the artistic potential of  VR, but we also took the angle of what is technically possible, and connected them to Google and Oculus, and brought them out to Sundance, and South by Southwest.
This showcase and roadshow led to requests by a lot of tech companies to license their technology. So then Birdly turned into a company, now called SOMNIACS, all starting with an art project.
We recently helped another Swiss artistic company called Artanim, who've teamed up with Steven Spielberg on a pilot VR project focused on the future of retail. Their goal is to commercialize their proprietary technology through a company backed by Hollywood studios, the shopping center developer Westfield Corporation and Spielberg.
Hacking the Workspace in a Living Lab
We've got a staff of twenty at swissnex  but we wanted to create a space capable of hosting up to an additional 50 people from Swiss startups, corporations, and universities. To encourage an open and collaborative exchange, there are almost no fixed desks. Vitra, a Swiss furniture firm interested in the future of the workplace, has partnered with us in designing the space. They saw this as a great opportunity to test furniture with our startups, corporates, and entrepreneurs. Vitra uses swissnex as a showcase, and the company asks for input and regularly changes out the furniture with the latest new designs. The best example is what they call The Hack – a plywood desk they've designed for startups. You can change the height, and it can also be a table or a couch.
We've created three playful structures [compact, two-story houses] that we call pods. We first planned to have shipping containers, but it was going to be too expensive to cut the steel so we opted for plywood, being minimal and simple in our Swiss fashion. One pod houses the Nestle team, the other two are meeting and shared spaces, and on top of one pod sits our communication team, the eyes and ears of swissnex.
Swissnex is a living lab. At the bay-facing end of the building, View Dynamic Glass has sponsored a set of panels that use electrochromic technology to prevent glare and excessive heat. A garage door opens onto the public pier, a symbolic gesture to swissnex's concept of openness. Anyone is welcome to visit and tell us about their project and ask us for our support.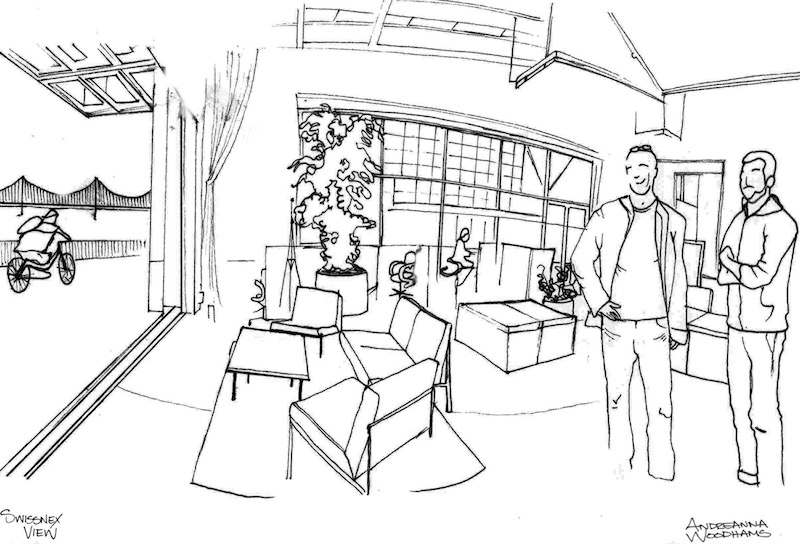 Corporates and Startups
Our visiting startups, corporates, and university students all have a base in Switzerland, but we've found that the act of bringing them to San Francisco enables them to establish more valuable interactions and conversations with one another.
It's just so much easier to get things done or to create a meaningful relationship here. The entrepreneurial environment and openness to dialog is so much stronger. We also focus on connecting them to the San Francisco Bay Area, so the startups we host can engage with some of our corporates – from FoodTech to FinTech, to telecommunications, and even supply chain.
Nestle has almost fifteen people here. There's a core team, and the other half rotates in every six months. They invite Nestle intrapreneurs from around the world to work and prototype new ideas for six months. They're focused on digital innovation: consumer-facing technology, the retail, buying experience, wearables and VR.
DART 17 is a new concept testing lab (co-sponsored with Pro Helvetia, Swisscom, and Engagement Migros) featuring art-oriented projects that have a tech angle with commercial potential. It's similar to our startup program but for artists focused on interaction design. They don't even have to have a startup yet. It can just be an idea or a project, and they come here and get some financial support and spend three months in our space, playing, testing and prototyping. We're hoping to help six Swiss teams a year working on interaction design and virtual and augmented reality. Right now, we're working with the Swiss gaming company Ape Labs.
Other swissnex programs include our Pier 17 Science Studio, a fellowship supporting emerging talent in science communication, and Free Electrons, a global energy startup accelerator program backed by top international utilities, with modules at swissnex, Lisbon, Dublin and Singapore.
There's a lot of creative flux in our space. On the startup side, they stay for three months and then they leave, and new ones arrive, making for a dynamic environment. Last year we had three or four startups in the wearables space, and we had a movement and cluster around wearables that was relevant for some of our corporates. This year it's autonomous vehicles such as drones and cars. Every year it's different.
Dream Bigger
Swiss startups have strong products and technology. They come here and get a better understanding of sales and marketing and customer relations. That's a fantastic combination. The startups that we help usually keep their technology and product in Switzerland and open a sales and marketing office here, getting the best of both worlds.
Coming to San Francisco changes the startup's perspective. They dream bigger. They see more opportunities. It's part of the culture here to dream big, and to be open. When we report back to Switzerland on how the startups are succeeding, I try to steer them away from quantitative metrics in terms of business deals, the number of contracts signed, or size of their user base. It's also about the impact on the entrepreneur. What he or she will bring back to Switzerland. That's a big point for both startups and corporates. The entrepreneurs change when they spend time here.
The second value for the startups is the density of verticals here. For example, we have a startup that does autonomous fleet management. They can talk with autonomous vehicle and drone companies, as well as supply chain managers. There are so many areas you can access in one location.
The startups often say they have the same amount of feedback in one month here that they'd have in a year in Switzerland. We've also seen a shift in their thinking. We used to have startups that came here and would try to raise $200,000, and we would tell them, "This is a different ecosystem, you have to dream bigger." Now we have startups that are raising five to ten million. So there's also been a cultural change in terms of ambition and the willingness to scale and grow the company.
Inspiration from other Tech Incubators
IndieBio is great. They're taking an industry – biotechnology – which very much operates on a slower life cycle. It's nothing like software, where you can prototype and scale really fast. IndieBio is taking entrepreneurs and startups in that space and forcing them to prototype and be faster and more agile. They have a wet lab.  They have a strong network. It's funded by a venture arm. They're really infusing that agile, prototyping startup mentality into the biotech space.
---
If you haven't read it yet, take a look at the first tech incubator in our How We Work series, San Francisco's Runway, and our second piece on Galvanize.
What makes swissnex unique is the holistic humanistic approach, an elegant mélange of art, design, humanitarianism and tech. The hub has a broad range of public offerings, from panels, speakers, and workshops that draw Swiss nationals and the spectrum of SF entrepreneurs and techies.  At a recent event, you could walk right up and meet the head of the International Red Cross or the CEO of Salesforce. Check out their events page or just drop in and experience their latest installations.