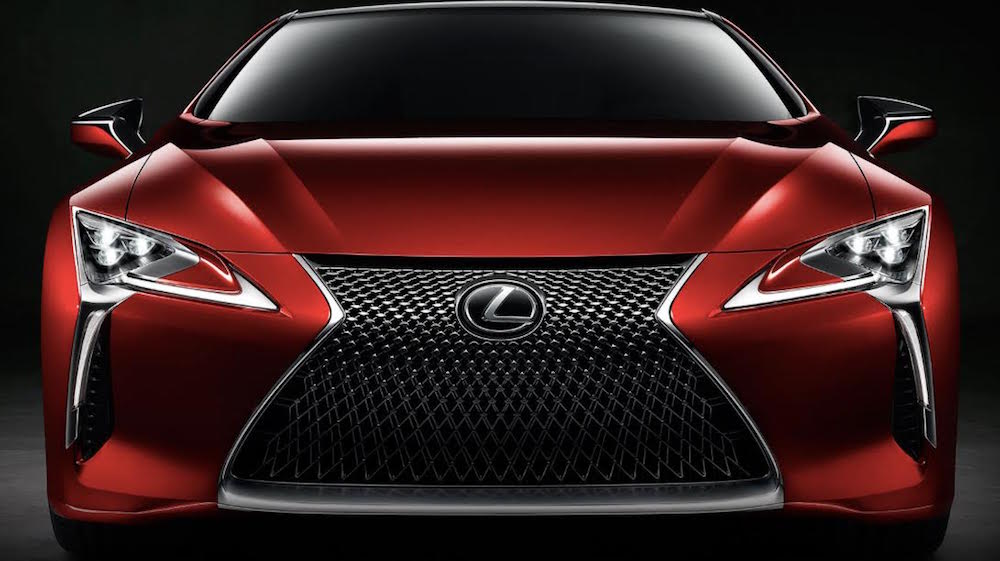 Bob Mochizuki, the lead designer at Calty, Toyota's secret design center, passes among us like a proctor. He's given us sketchpads and pencils and told us to start drawing simple shapes. Speed, not precision, he tells us, will yield the freshest results. He catches my neat drawing of a GT-like coupe. "Too slow," he admonishes, waving an imaginary pencil in the air before him. Chastened, I begin slashing at the page with the side of my pencil and, sure enough, within minutes, have a shape that might make a pretty cool car.
This remarkable day at Toyota's Newport Beach center has high stakes. Mochizuki's goal is to generate innovative designs, a critical mission led by Toyota's hard-driving CEO Akio Toyoda. The objective: to future-proof Toyota's brands, especially its staid luxury marque, Lexus, by encouraging a freewheeling culture. Designs conjured at Calty favor raw creativity over practicality. It's a rare institutionalized forum for innovation that has proven its value:  iconic Toyota models like the FJ Cruiser and Solara first took shape behind Calty's locked-down studio doors.
There's a confidence here in Toyota's radical new approach, a willingness to break down traditional barriers. I'm among a group of journalists invited to spend the day at Calty. We get a peek at the LC500, a striking sports coupe conceived and designed there that will become Lexus's flagship when it goes on sale in 2017. But most importantly, we're doing a deep dive into what it's like to design a car, from pencil sketches to sculpting clay models. Surprisingly, these primitive artistic tools (computer-aided design aside) still form the beginning and end of designing a modern automobile.
As you can see, my first effort is simplistic.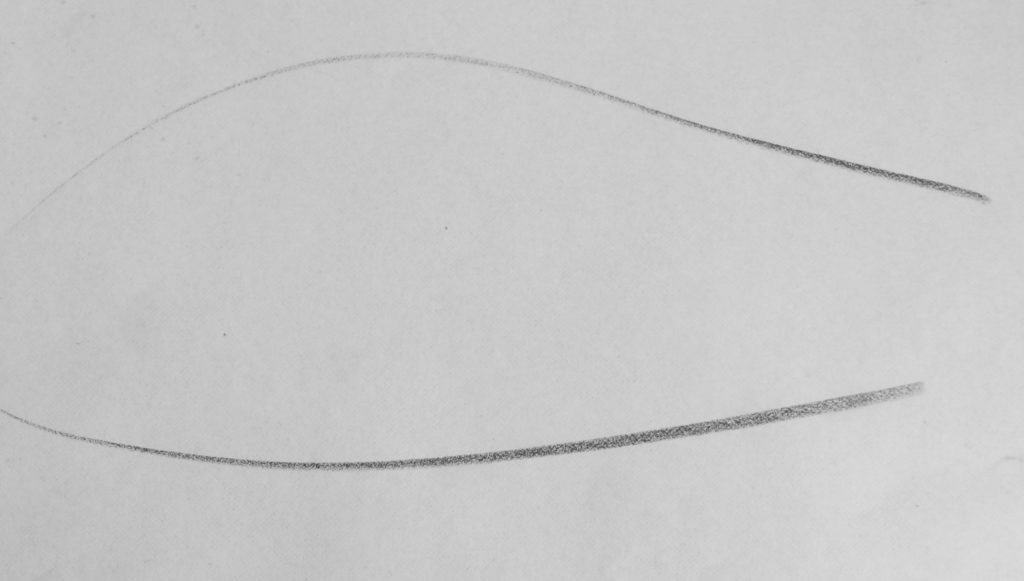 Several dozen discarded sheets later, a fastback with a high belt line and wide-set wheels reveals itself: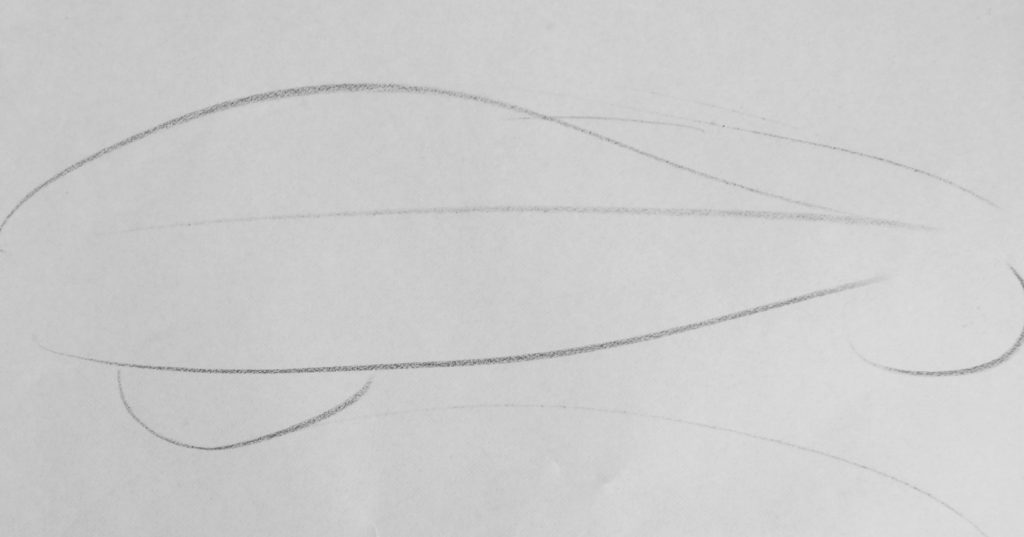 "Faster!" Mochizuki exhorts.
Sure enough, under Mochizuki's "faster-freer" influence, I am able to let go. No more self-conscious replication of an "idea".
The design seemingly emerges from my subconscious, refining itself as I tear through sheet after sheet.
Lexus, Toyota's luxury marque, is known for building stolid, reliable and frankly unremarkable cars, especially when compared to competitors Mercedes-Benz and BMW, both of which have invested billions revamping their flagship models while fielding radical, clean-sheet designs like BMW's i8 hybrid supercar. The perception that Lexus plays it safe is potentially lethal in an industry convulsed by shifting consumer tastes. And the future will likely be yet more challenging: Millennials and Gen Zs are far less enamored of driving, let alone car ownership, than Baby Boomers. Then there's the increasing threat of disruptive innovation: think Tesla's game-changing Model S electric sedan and the imminent arrival of fully autonomous cars.
Toyota CEO Akio Toyoda is acutely aware of the stakes. The part-time race car driver and self-avowed gearhead has pushed hard for innovation—the company introduced its hydrogen fuel cell-powered Mirai (Japanese for "future") in the U.S. earlier this year—and made it clear that Lexus's days of competent complacency were numbered.
"He has a real passion for creating more innovation in the vehicles we produce, " Calty's president, Kevin Hunter, told me.
"He said he was determined to make sure we became a more emotional brand, and that the words 'boring' and 'Lexus' never showed up in the same sentence again."
Based on the LF-LC concept car that drew hosannas from hard-bitten auto critics, the LC500 appears nearly identical to the concept vehicle, a bold testament to Lexus's commitment to Toyoda's no-more-boring-cars mantra. Aerodynamic shapes from nature—such as leaves and flower petals—were digitally scanned and incorporated into the early designs of the car's exterior and interior. Much of the cabin is inspired by the sinuous curves of a blooming Calla lily.
After our sketching session, we are led to a studio where full-scale clay renderings of Calty's cars are sculpted before the manufacture of prototypes. Blocks of modeler's clay pre-cut into the generic shape of a GT are placed before us, along with the actual tools used by Calty's sculptors: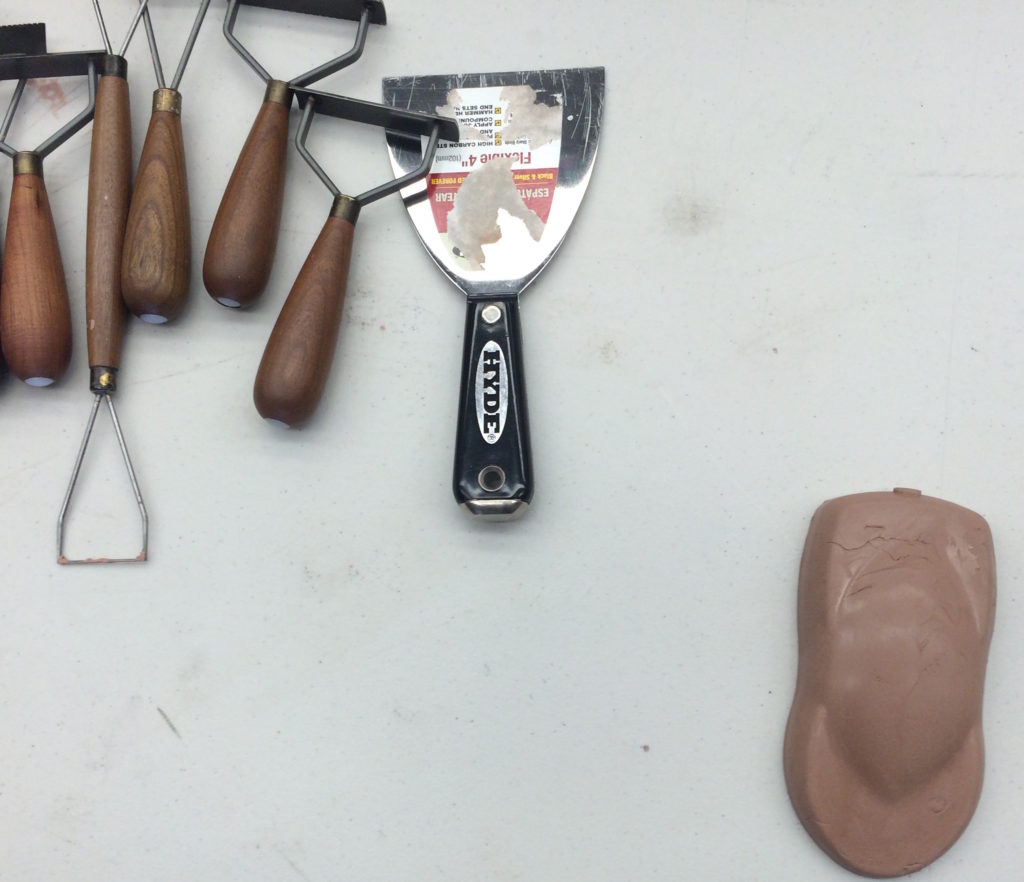 I set about completing my concept car as best my third-grade clay modeling skills allow. Outrageous designs are emerging all around me: a blockish dune buggy, a circus car with a giraffe's neck and head poking through the sun roof. I carve two U-shaped impressions to suggest the windshield, noting that it looks vaguely familiar. Car designs often have serendipitous inspiration—former Volkswagen chairman Ferdinand Piëch stumbled onto the idea for the radical dashboard lighting for the redesigned Passat while gazing at the blue and red runway lights from a taxiing airliner.
Then it hits me: I've recently glimpsed a photo of the B-2 Stealth Bomber, an iconic 20th-century industrial design.
Immersed in kneading and scoring the clay, and wondering what to do about my car's incipient windshield, I have unconsciously channeled the B-2's design into my model: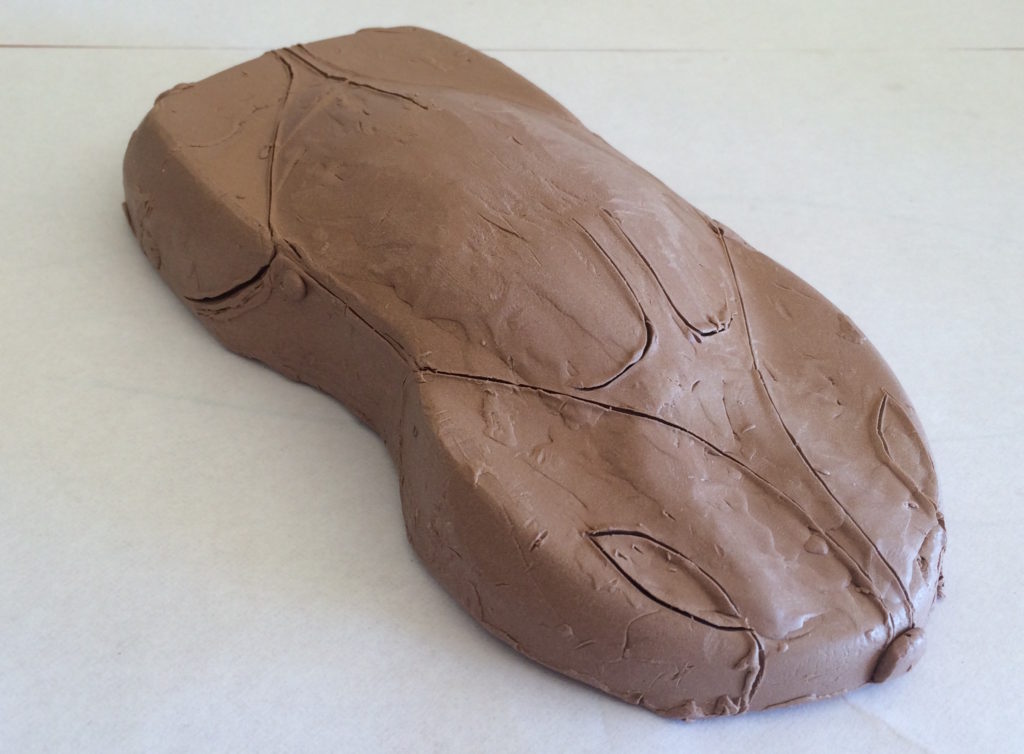 Aircraft have long informed the look and feel of cars, from the '59 Cadillac's outrageous tail fins to Tesla's Autopilot self-driving system. But the mission at Calty suggests that speed and play, concepts in tune with automobility, can help inspire fresh designs, given enough paper, pencils and clay. The lesson from Toyota is intriguing, a primer on how and where you can find great ideas.
Innovation and inspiration often come from farther afield than we imagine—if an airplane can inspire a car, why not a Calla lily?
For more SmartUp stories by Michael Walker, click here.