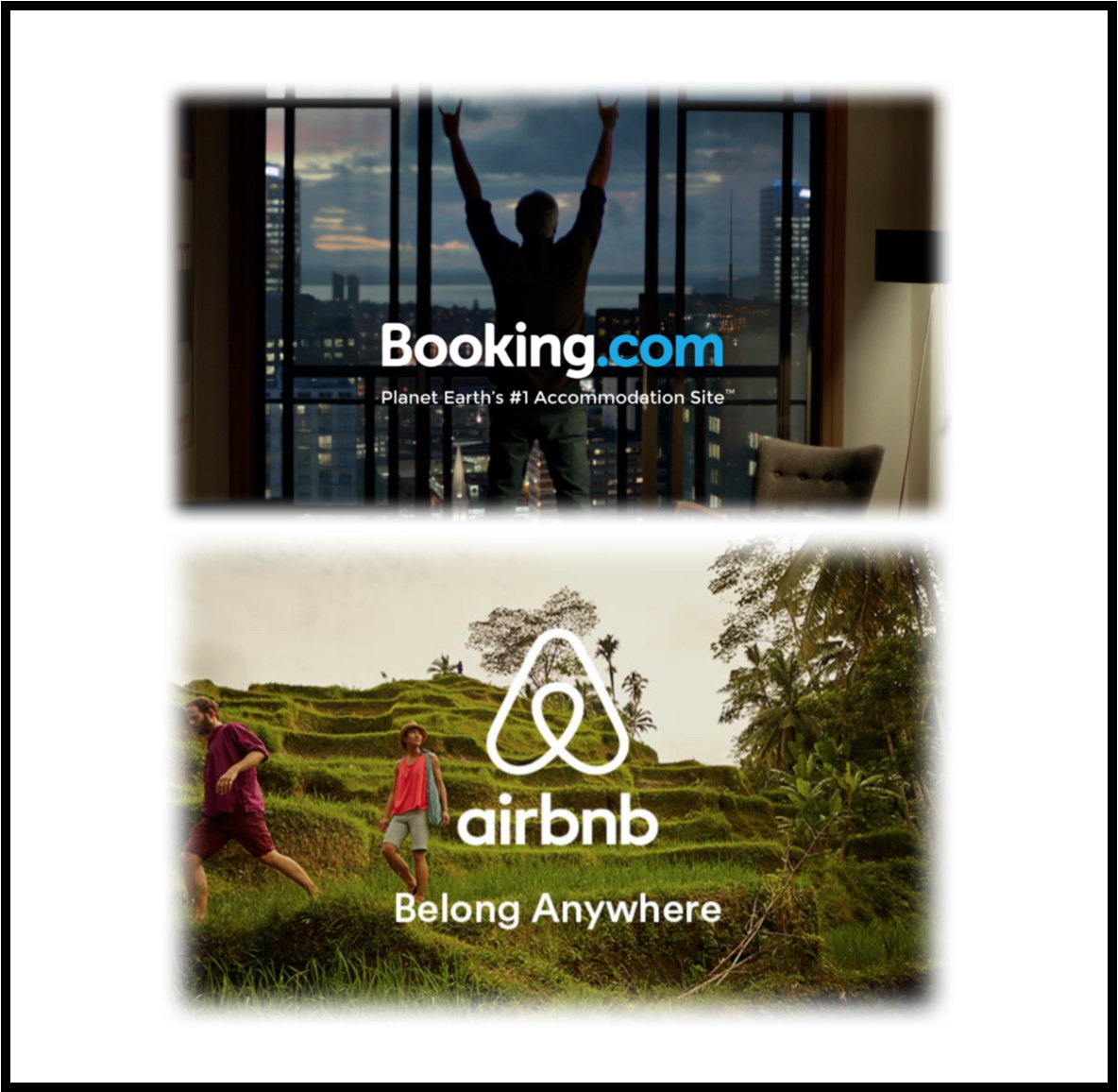 These days, it seems everyone ­– venture capitalists and founders alike – considers platforms the ultimate stage in tech evolution. They're all the rage in retail, finance, travel, fitness, you name it. But what makes one platform expand, while another springs leaks? The best feel like elite clubs, their success predicated on wowing their guests. The worst stupidly miss that you are just a click away from never coming back. Here's how I know.
Late last October, the SmartUp team prepared for a whirlwind five-week European trip that would provide unexpected insights into some of the top platforms, from Booking.com to American Express and Airbnb. As we planned the logistics of travel throughout nine countries, I bought suitcases and new business attire, and couldn't resist splurging on a $300 pair of stylish black Timberland chukka boots that seemed up to the elemental task of more than a month of shoe-leather-reporting in nine cities that would ultimately take us to icy Estonia and Slush in Finland.
We debated how to find lodging and where to stay. Airbnb would likely be less expensive, and there was the upside of meeting interesting hosts and living like locals to get a real sense of place. But we chose to stay in hotels. We needed to be able to count on a professional level of service: a decent wireless network, the security, quiet and peace of a good night's sleep – and someone onsite to troubleshoot if anything failed to go smoothly. Planning a trip like this took time and analysis, and of course we also tapped a human element. Three of the nine hotels we stayed in were recommended by friends or colleagues. The rest we found through Booking.com.
Be A Platform … or Just Look Like One
Previously unknown to us, Booking.com is one of the hottest tech success stories in Europe, and the founder is considered a luminary and was a featured speaker at Web Summit in Lisbon.  Whenever we searched for a hotel, Booking.com would appear at the top of the results, and so we opened an account. The site seemed to offer a valuable means of evaluating hotels, with its easy interface to compare services and satisfaction (including pricing, reviews, etc.) We could select for business travel, level of stars, and cost. Get a discount for paying in full, enjoy the flexibility of cancellation for a surcharge, add breakfast or not, and filter on any number of preferences.
The two of us easily spent six hours each selecting nine hotels in nine cities from Paris to Ljubljana to Amsterdam and New York. All told, those 40 days added up to more than $10,000 in bookings. To hold reservations, I relied on American Express, my card of choice for decades, in part because they have a hard-earned reputation for sticking up for you if you're defrauded.
We set out on a hopeful note, blissfully unaware that even on one of the Internet's hottest hotel platforms, caveat emptor rules. Our earliest inkling that we might encounter some customer service snafus came on our first night. Our hotel in Paris was far more cramped and less upscale than the photos suggested, while the breakfast manager was downright surly. Not a big deal, but there was no discreet, thoughtful medium for promptly expressing disapproval, or even constructive feedback, to Booking.com. In other words, no contact when it matters the most during a trip – in real time.
Our journey took us to Lisbon, Aix-en-Provence, Ljubljana, and beyond, and the odd thing was that along the way there seemed to be very little real cumulative awareness or customer service. After a while, our experience on the platform began to feel surprisingly cold and transactional. Booking.com had promised a 10 percent discount after a certain number of reservations, a pledge it failed to keep. The platform didn't seem to learn along the way, that we had the potential of being the best possible Booking.com customers, the kind you could count on for tens of thousands of dollars in travel.
By the time we hit our fourth city, we realized that Booking.com was a crapshoot. In Ljubljana, Slovenia, we discovered too late that our deluxe superior room was 30 feet from the city's magnificent church bells, which loudly and exuberantly chimed every 15 minutes, all night long. Again, Booking.com didn't offer any late-night help button, or other means of easily reporting the noise or incident. The platform offered no interface to raise any of these issues. No recourse. No way for Booking.com to actively respond in a meaningful way to customer needs in the moment.
Thankfully, the manager moved us the next morning to another room – 300 meters from the city's overactive church bells. But two cities down the road in Amsterdam, we had another rough experience in a hotel we'd specifically chosen using Booking's "business" travel filter. Our upstairs neighbors held a drunken party till 4 o'clock in the morning – two nights in a row. (We joked: maybe the hotel meant monkey business!) The room was a pricey $300, and for this we received two sleepless nights.
Where was Booking.com? Ironically, their headquarters were just down the road.
Emboldened through experience and applying "human learning," by the time we hit Helsinki, we promptly turned on our heels when we opened a door to a dark and dreary room, took the elevator back down to the lobby and requested and received a far superior room. But our homespun efforts failed us in Amsterdam. Our protests were ignored. That seemed to be our fate again after we returned from Europe and landed in New York.  Our fabulous looking Booking.com online selection turned out in reality to be dorm-like accommodations, dirty carpet, garbage in the hallway, all for $360 a night.
It was time to cut our losses and abandon the platform. Having failed to recognize our loyalty, Booking.com never returned our trust and just didn't have what it takes to retain our service. There was no easy way to report the raucous Amsterdam hotel, or troubleshoot our predicament when faced with a dump in New York on a snowy night. We were totally on our own. We marched right back downstairs immediately following our late-night Manhattan check-in, and handed back the keys. They said they couldn't reimburse us immediately, and that it would have been easier to cancel if we hadn't booked through a third party (yes, Booking.com), an admission that compounded our misgivings, the hotel volunteering a reason to avoid the platform. Fortunately, after we made it abundantly clear that we wouldn't stay, a manager let us escape (we were reimbursed a few days later) and we booked another property in Manhattan that we knew from its reputation. We made the arrangements right there in the dumpy hotel – over the phone.
Machine Learning from the Customer Experience Journey
Experts in customer service design say it's all about the journey, and the second most important part of the journey is the end. When properly orchestrated, the ending presages another beginning. After five weeks on the road, we finally returned home and then discovered that Booking.com had rejected our review of the Amsterdam property because it was not sufficiently positive. Even more ridiculous, irritatingly dumb Booking bots kept pinging us to review the New York hotel that we'd bailed on. And here's why this is an important lesson for anyone who wants to build a platform that lasts. Platforms learn from the good and the bad along the customer experience journey. We'd had two absolute failures, and Booking.com never showed the least bit of curiosity in learning how to improve its service.
When we reported the sleepless Amsterdam nights to AmEx, hoping that the esteemed credit card company would assist with our dispute, we encountered bureaucracy: four conversations with different AmEx agents and a surprisingly antiquated email reporting procedure. The hotel did acknowledge in writing that we'd complained in the middle of the night (multiple times) but then claimed the manager couldn't hear the racket, and so, tough luck. American Express finally sent me a rejection letter, thanked me for my card membership and stuck the whole $1,491 five-day stay back on my card bill. When I complained (I had only requested to be reimbursed for the two sleepless nights) they promised to have a manager call me back. He never did.
Wearing a Good Vibe
Last week I stopped by Nordstrom to buy another pair of shoes. While checking out, I casually mentioned to the sales clerk that the soles of the Timberlands I'd bought in late October were already cracked, and the boots seemed prematurely worn. Just bring them in, he said. I'll take care of it. By chance they were out in the car, so I quickly complied. Nick took a look, went back to the storeroom, and reappeared a few minutes later with a brand-new pair. He pulled up my original purchase on the terminal, and the exchange was done. No questions. No conflict. No charge. Needless to say, we hunted around the store to buy something else from Nick. And now every time I look down at these stylish new chukkas I have warm feelings about Nordstrom's club-like experience.  I am literally wearing that good vibe all day.
Funny timing: just after the remarkable Nordstrom experience, some good news came from Amsterdam. Frustrated by my failure to secure any kind of reimbursement from the platforms, I'd followed up with a second email to the hotel manager in Amsterdam, and – quelle surprise! – he wrote back letting me know he'd credited my AmEx account for one of the sleepless nights. I thanked him for his professionalism, and reflected on the importance of the personal, human factor, and how Booking and AmEx just didn't get it.
We're heading back to Europe this spring on an extended trip, and I will surely stock up on more clothes from Nordstrom before we depart. No Booking.com this time. We're going all-in with Airbnb, and so far, so good. The direct interaction we've already had through the platform with property hosts is real. It seems easier to judge an apartment from the wealth of photos and guest reviews featured on the site. The interface is remarkably intuitive, friendly and well designed, not surprising since the co-founders came from elite design schools.
Airbnb gets the concept of a journey, and the snowballing value of a happy customer. If you're building a platform there's a thing or two you might learn from venerable old Nordstrom (co-founded by a Swede born 60 miles from the Arctic Circle) and Airbnb, hatched in San Francisco by guys who recognized hotels can be a hassle. They'll happily engage with you for just one purchase or one night, but it's clear they're aiming for a long-term relationship.
They want you to keep coming back.