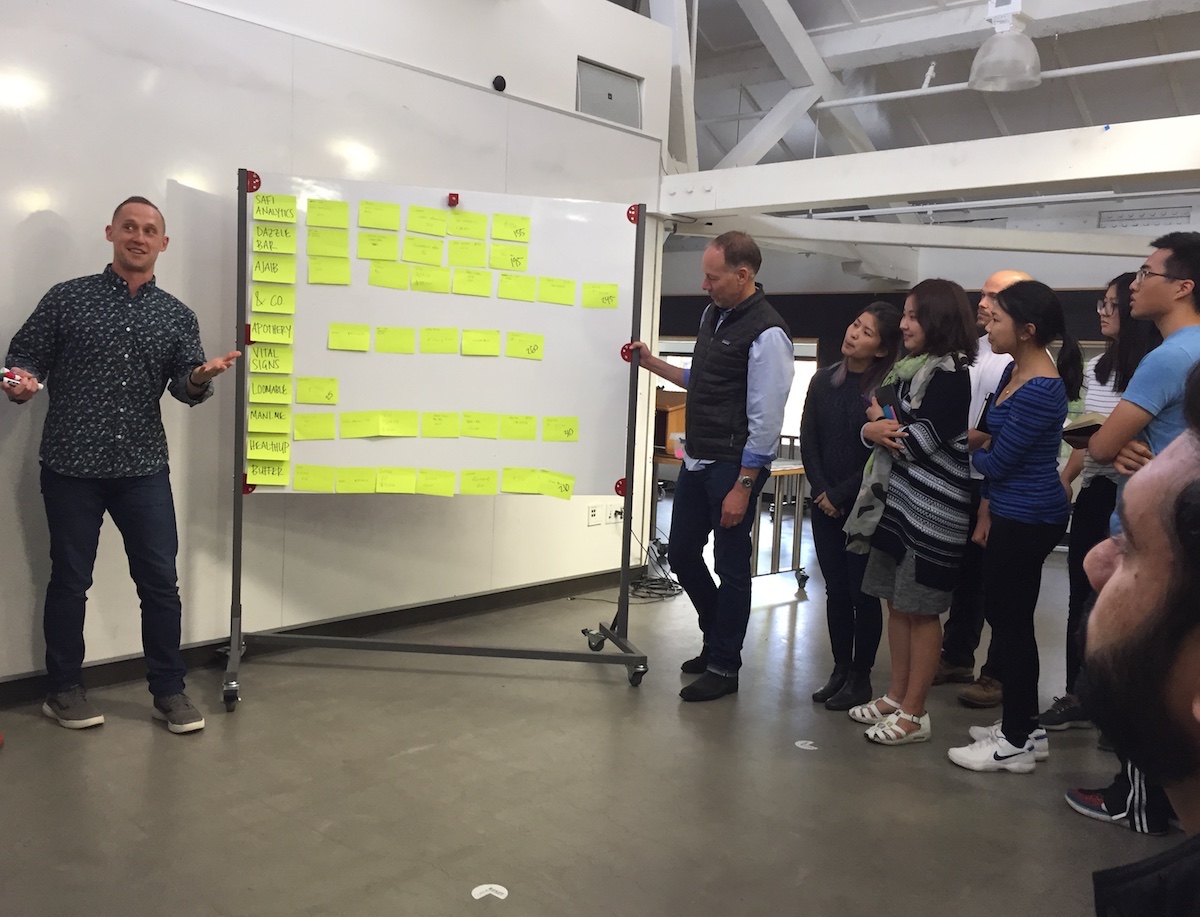 There's a revolution in entrepreneurship redefining the way we live, work, and launch companies, and this winter, I've had a front-row seat to the action at one of the most iconic proving grounds for startup founders. It all began this January on a Tuesday afternoon in the expansive, open studio space at Stanford's legendary d.school. Students were crowded around a blue and white placard that read "Open Launchpad. Product/Market Fit Assessment Lab. Office Hours." Adjunct professors Perry Klebahn and Jeremy Utley were kicking off Launchpad 9, the ninth annual cohort of Stanford's internationally recognized accelerator program.
"Many companies have started in Office Hours," said adjunct professor Perry Klebahn, who years ago launched his own hit product in a similar design-thinking-inspired program run by the founder of IDEO and the d.school, David Kelley.  "It's for students who are focused on launching a business. The Launchpad curriculum is for those who intend to have a company in June." Added fellow adjunct professor Jeremy Utley: "We'll push you to take action. We'll encourage you to listen to the conversations. It's not rocket science. Although there are rocket scientists here this week."
Fast forward to this coming Monday, April 30, the open-to-the-public Night Launch event where ten Launchpad teams will unveil their startups. This is the midpoint of the accelerator class, a make-or-break moment. Those who don't make the cut repeat the first part of Launchpad, hoping to nail it the next time around. The best will progress to the even faster-paced second half of the acclaimed program, launching their businesses, scaling quickly, and attracting investors.
We're fascinated by accelerators and incubators and have seen our share in San Francisco, New York, Paris, Tallinn, Warsaw, Amsterdam, Beijing and elsewhere around the globe – including Lisbon, where we are headed next week to embark on a months-long European immersion dedicated to our upcoming book on global entrepreneurism. In an age when far too many founders skip too quickly to hacking out the tech before fully grasping the incumbent pain and opportunity, Perry and Jeremy focus more on the entrepreneurs than the idea. They don't believe "in failure, only evolution," and have created a finely tuned entrepreneurial experience  totally different from other incubators or accelerators. The proof is in the success. In the last nine years they've coached 100 companies to launch and over half are still in business, with many growing into major enterprises.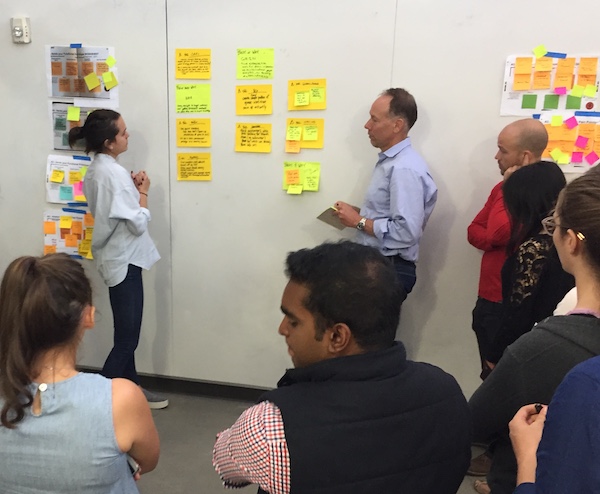 For two months, I attended these dynamic jam sessions that preceded the spring accelerator class, watching to see which of the dozens of student-led teams would survive the weekly trial. Each encounter got down to business with a piercing public drilling, where aspiring entrepreneurs had to field these three Launchpad questions before a jury of peers: "Targeted Customer? Focused Need? Key Feature?" Perry and Jeremy cut through the superficial and generic, pushing the students to find a very focused real customer who would hand over cash for a focused product. It got blunt – and tense – fast: complete a tricky assignment by the following week – or don't come back. The proven Launchpad method? To jolt students out of their academic passivity by demanding action. By hook or crook, students figured out how to sell a primitive version of their product. Then they had to quickly learn from that transaction and iterate on the offering and price.  Most office hours attendees wilted under the heat. They had excuses: They "needed" to write a business plan first, or study the market further, or design a website. None of these stalling tactics flew with Perry and Jeremy.
As the weeks passed, the most enterprising students soared. They slapped up Facebook advertisements for nascent product concepts just to test the response. They found and sold to real customers.  Ten teams made the cut and began class this April 2nd. A stage beyond office hours, the class is an entirely different ballgame, a bi-weekly sprint packed with an impressive range of visiting founders from past cohorts, technologists, and top venture capitalists – not to mention Monday morning curve balls thrown by Perry and Jeremy. Reserve your spot before it sells out, and make the trip to the Stanford campus this April 30 for Night Launch.
---