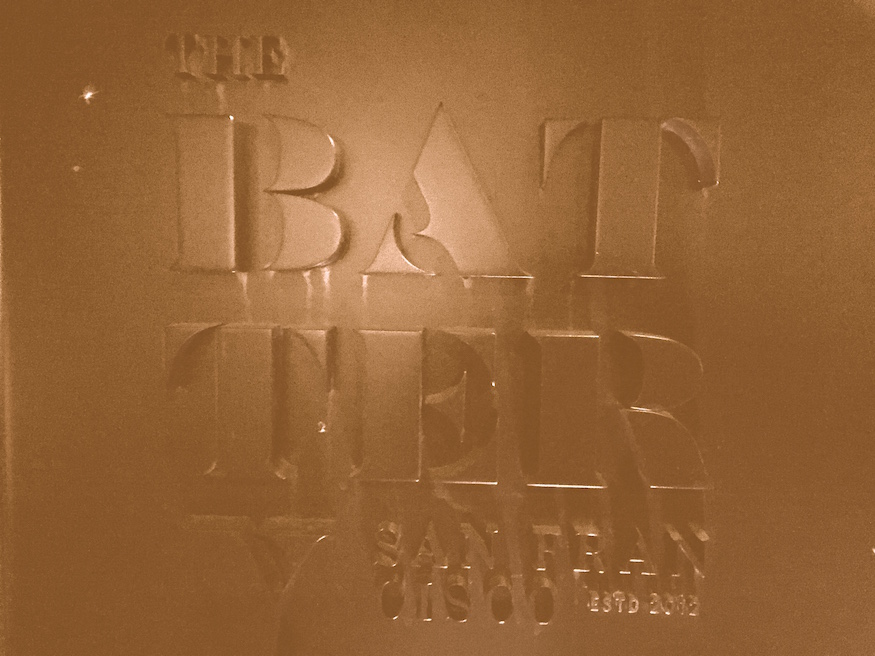 Step inside the Batcave-like lair of The Battery and you are confronted with a contradiction. A small sign at the check-in desk forbids phones and photos, an odd ban in a stylishly appointed club that celebrates the new tech elite.
The Battery is built, brick-by-brick, on exclusion. Two members must back your candidacy for membership here, which might prove difficult for those whose pals aren't CEOs or startup wonderboys. There's an East Coast establishment bent that feels separate from San Francisco's furious culture of entrepreneurism and spirit of open innovation and collaboration. Along with the skyrocketing home and rental prices, it's yet another sign that the digital gold rush is rapidly contributing to the Wall Streetization of parts of the city. The Battery reminds me of Augusta National, home of the Masters, a club with its share of billionaires (5), and famous for announcing "We don't talk about club matters, period." The Battery's website gushes about retro events, with pitches for BYOV ("Bring Your Own Vinyl") Night, lectures on jazz and film noir, and similar analog fare. Unlike the local YMCA, the club's website announces how much cash members give, in the spirit of tax write-offs and peer props – for example, $1.5 million to early education. But beyond the money and the brick and dark wood interiors, friends tell me that during the day it's pretty much par for San Francisco's digital course. The Battery's multi-millionaire members work here on their laptops as if they were banging the keys at one of the city's countless co-working spaces for techie proles. On digital devices that use a battery. Some even use their phones.
But please, no photos.