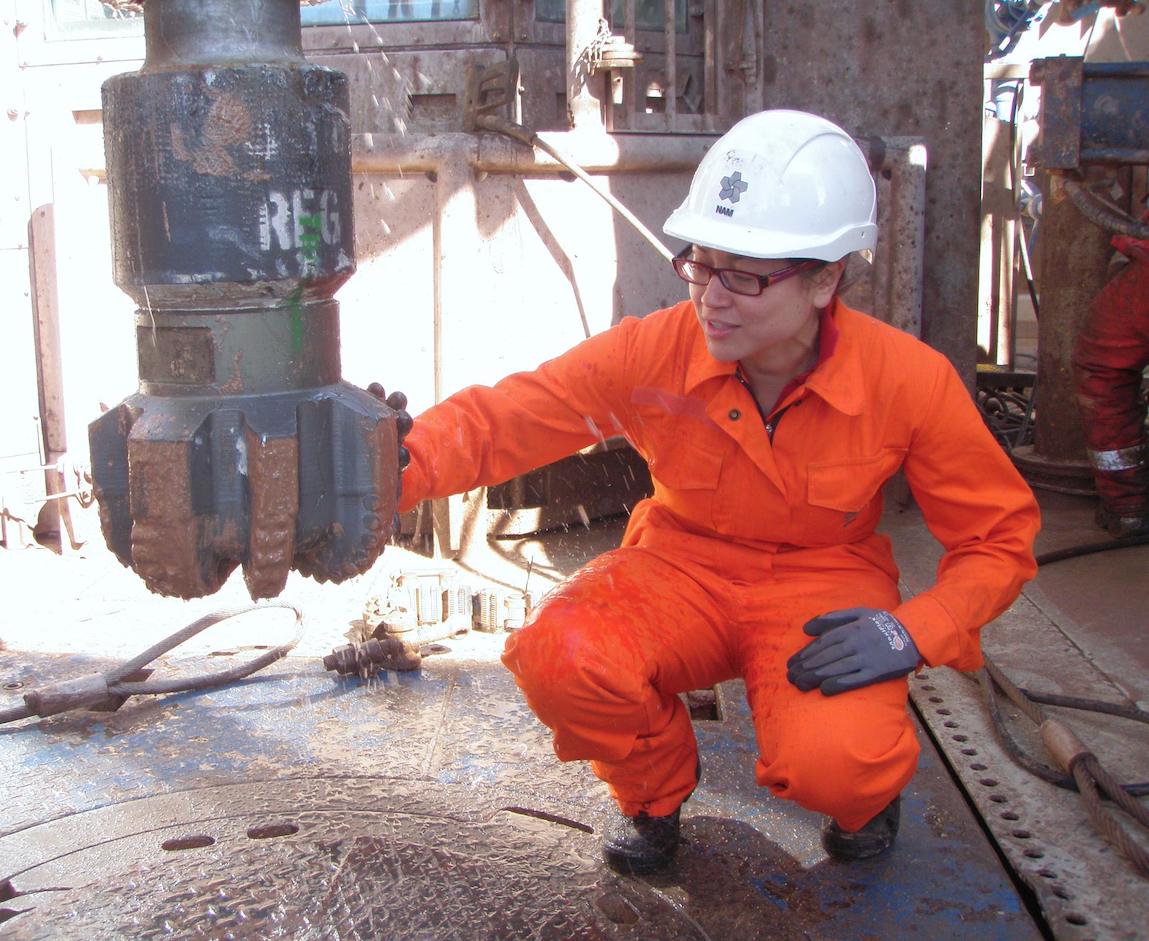 Autonomous trucking will soon transform not just our freeways but the entire global supply chain. But serious issues of safety, workforce changes, and policy remain.
Currently the Director of Business Development at trucking giant Navistar, Paula Bejarano knows better than anyone that the industry still has plenty to prove. Public opinion is often swayed by sensationalized "edge cases" that represent disaster scenarios. "Nobody has done this before," says Bejarano. "We don't know what's going to happen in five years."
Good thing this Colombian-born engineer and executive has a lot of experience as a trailblazer, because when it comes to setting strategy, everything is brand new. She comes with the chops – an undergraduate degree in aerospace engineering and graduate degrees in mechanical engineering and business. She's comfortable being the only woman in the room. Women make up only 7% of the field in aerospace engineering, 22% in the energy sector, and just 11 % in automotive. Self-driving trucks? The industry is so new, numbers don't yet exist.
Bejarano finds her uniqueness an asset. "When you're one out of 30 people in a classroom," she says of her engineering studies, "people always know who you are, and it helps you develop your voice and build community." She credits her mother for her fearlessness, a single mom raising her in Bogota while working as an international telephone operator. Paula was an intensely independent and curious child. When she wasn't reverse-engineering toys and electronics, she was poring over the encyclopedia to travel to new countries, new continents, new planets! Without traditional gender roles, she dreamed big, and always knew she would be an engineer. The family moved to the US during Paula's teenage years, igniting a lifelong passion for pushing into new frontiers.
Paula has already worked in several diverse fields, evidence of her love of discovery and talent for adaptation. She started as a reliability engineer at the European Space Agency, crawling into the space shuttle to inspect the mechanical systems. She worked on oil drilling rigs at Shell, a rewarding field but not one that aligned with her personal values of environmental sustainability and long-term impact. She interned at Tesla during business school, leading design and deployment of $100K charging systems for the Model 3, while authoring Autonomousity: Autonomous Vehicles and Emerging Business Models. Today, she's merging her engineering and business sense in her leadership role at Navistar, a global company that makes trucks, buses, and engines. The company was recently acquired by Swedish manufacturing giant Scania, a division of Volvo, and is embracing the move into autonomous driving.
Bejarano sees her career arc as a series of small risks and big rewards, and encourages young women to be bold. "Small accomplishments – moving to a new country, learning the language – give you the confidence to do more, and be more."
Creativity is paramount. Blending her love of emerging technology with her business school classes on design thinking informs her role in more traditional industries with hundreds of years of engrained procedures and resistance to change. "You have to innovate to stay relevant, customer-focused, and competitive in the market," says Bejarano. "It's really cool to have the power to set strategy for a whole company. How do you change an organization that's used to manufacturing vehicles safely, reliably for the past 100 years into the unknown? It's definitely not boring."
---
About this content: I'm writing for Donna Loughlin's Before It Happened podcast, crafting weekly profiles of innovators, and showcasing their aha moments. This post originally appeared on the Before It Happened Blog. Be sure to listen to the related podcast!
---