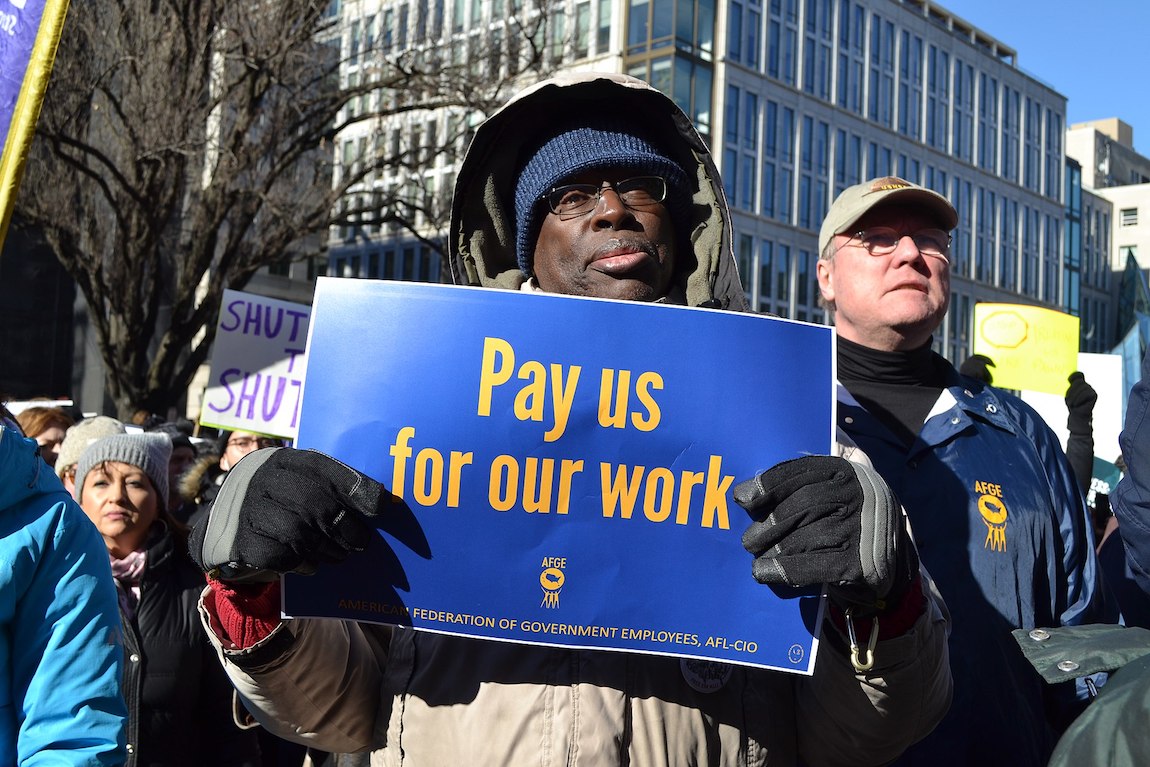 Everyday Americans ended the madness. Empathy and technology came together last week on the side of the people, and good prevailed. Facebook, Twitter and Nextdoor proved their potential as positive change agents, spreading the message that we're stronger together, mobilizing assistance for the hundreds of thousands of Americans struggling to make ends meet.
People needed to get paid, taxes collected, planes safely landed. Many forces made politicians come to their senses – a strong, independent media, Nancy Pelosi's resolve. But there was another factor in the rebellion. For a change, the story was not about social media being controlled by Russian agents or conspiracy theorists. Tech played a viral force in amplifying the mainstream media's rejection of this dangerous manufactured crisis. Good Samaritans tapped social media to help cash-strapped federal workers. Honorable Americans took advantage of these powerful platforms to collect and distribute canned foods, household items and other essentials to those in need.
Leaders of key federal agencies also found their voice, making powerful statements through social networks. They spoke directly to the essential inequity of an out-of-touch government punishing hundreds of thousands of citizens without cause. Wilbur Ross, the clueless billionaire Commerce Secretary, was roundly mocked after making the absurd suggestion that unpaid federal workers simply ask banks for loans to feed their families. Last Tuesday, Admiral Karl Schultz tweeted: "Your Coast Guard leadership team & the American people stand in awe of your continued dedication to duty, resilience, & that of your families. I find it unacceptable that @USCG members must rely on food pantries & donations to get through day-to-day life."
More than 40,000 Coast Guard members had been forced to work without pay since the middle of December. Our local fire department, which works closely with the Coast Guard to rescue people out on San Francisco Bay, organized on Facebook and Nextdoor to solicit donations. Their efforts echoed those of groups across the country who sprang to action to help collect gift cards and necessities for government workers, creating a Red Cross-styled grass-roots response.
New Voices Emerge
But the irony that a dedicated paramilitary force that protects our borders far better than any wall was working five weeks without compensation was only exceeded by the spectacle of thousands of FBI agents facing similar hardships. Last Friday, FBI Director Christopher Wray did something bold. Just hours after federal agents (working for free) banged on Trump confidant Roger Stone's door in a pre-dawn raid, Wray took to Facebook and spoke directly to his staff, the President and Congress – and countless millions of others – in a blistering near-six-minute video that went viral. "Making some people stay home when they don't want to, and making others show up without pay – it's mind-boggling, it's short-sighted, and it's unfair," he said. "It takes a lot to get me angry, but I'm about as angry as I've been in a long, long time." Pissing off the head of the FBI just as the Mueller investigation tightens its noose on the President is not smart.
New political figures were also forged in the crisis. One of the most influential voices belonged to a woman whose career has been dedicated to empathy, to caring for customers: Sara Nelson, President of the Association of Flight Attendants. At a press conference on aviation safety, she warned that "critical layers of safety and security are not in place," calling for the Senate leadership to end the shutdown. "This is not a political game. Open the government today." On Friday morning, as Eastern airports were snarled with delays and the Air Traffic Controllers Association announced its staff was at the breaking point, Nelson made it personal: "Do we have your attention now, Mitch McConnell? All lawmakers?"
The message got through. Trump's border wall was a non-starter. The shutdown is over. Social media and tech just helped us get our country back.
---