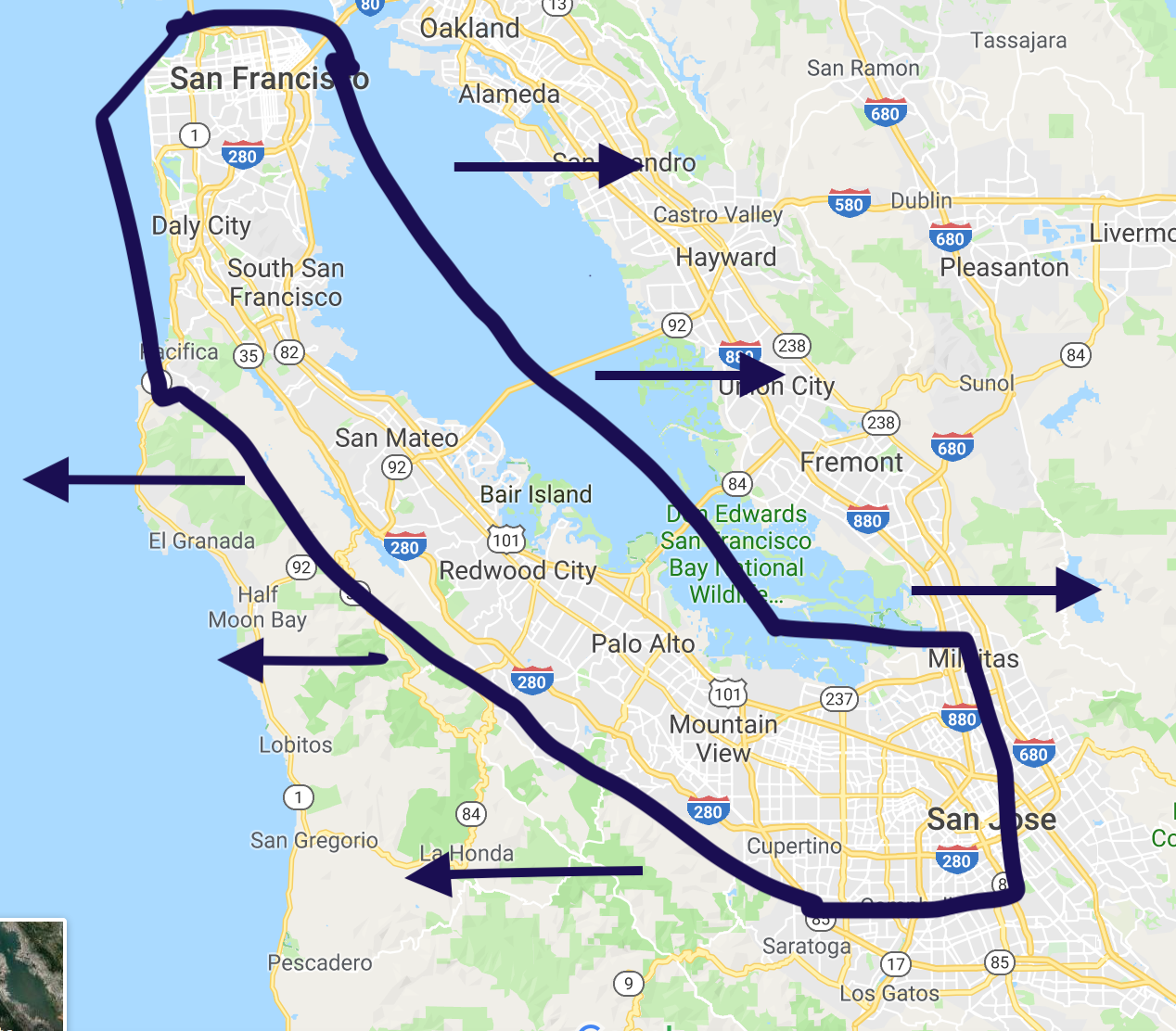 There's a new wall around San Francisco and Silicon Valley. The federal shutdown, tariffs and bellicose protectionism have thrown roadblocks in front of the thousands of international entrepreneurs, executives, startup founders, and students who flock here every day. Case in point: last week my work with an international group was upended when they were forced to delay their trip. These talented individuals are now struggling to get visas, their travel plans indefinitely up in the air, because State Department workers were furloughed. Open borders and the ease of gaining temporary US visas are essential fuel for the American economy. And last week at the gigantic CES conference in Las Vegas you could see that the damage isn't limited to California.
Twenty percent fewer Chinese firms exhibited at the 180,000-strong show this year, and not a single Chinese executive delivered a keynote. It's a symptom of a larger economic affliction impacting local tech firms. Because of the shutdown, Uber and Lyft have yet to receive SEC feedback "on their confidential submissions for initial public offerings." The delay has the potential to reduce the unicorns' valuations, and that of numerous other companies expected to IPO this year, including Slack, Airbnb, and Pinterest. "The 2019 IPO class is tipped to be decked with big names," wrote Crunchbase. "They could be pushed back too."
Waiting is bad for business.
The last seven years I've been fortunate to work with several hundred entrepreneurs, business leaders, and MBA candidates from more than fifteen countries, who've traveled great distances to soak up our innovation and startup know-how. The first wave was Italians, Portuguese, French, Swiss, and Brazilians, but many more have since come from China, Latin America, and even Korea and Kazakhstan. Europeans in particular have created strong bridges to San Francisco. These collaborative, cross-cultural ties strengthen our tech ecosystem here in the San Francisco Bay Area, bringing essential capital and talent, sustaining our relevance as a global hub. A little over a week ago, I spent most of a day leading 20 managers from a Chinese steel company in town for a one-week intensive University of San Francisco program. They were nearing the tail end of a 90-day US immersion which had brought them to Pittsburgh, New York, San Francisco, Silicon Valley, and Los Angeles. They were lucky to get in before the wall went up.
Shutdowns and tariffs threaten these international exchanges. This summer, we spoke at StartupCity Summit in Amsterdam, and met dozens of vice mayors and ecosystem builders from around the world, who gathered to share best practices for building a healthy tech climate. Rule number one for these cities is forging a friendly, open path for granting visas for startups and entrepreneurs. Take Lisbon, Portugal, for instance, an up-and-coming global hotbed for tech innovation, whose timely Startup Visa program represents the nation's keen understanding that major opportunities come from international partnerships.
Contrast that to the bungle of Brexit, which opened a door for France's tech acceleration, potentially imperiling vast stretches of the UK's economy. The folly of America's federal shutdown is that it too gives countries pause. Entrepreneurs are ruthlessly action-oriented toward tech, customers and opportunity. The longer we're closed down, the more likely they'll pursue alternatives.
It's long past time to open back up – for good. Innovation doesn't wait.
---