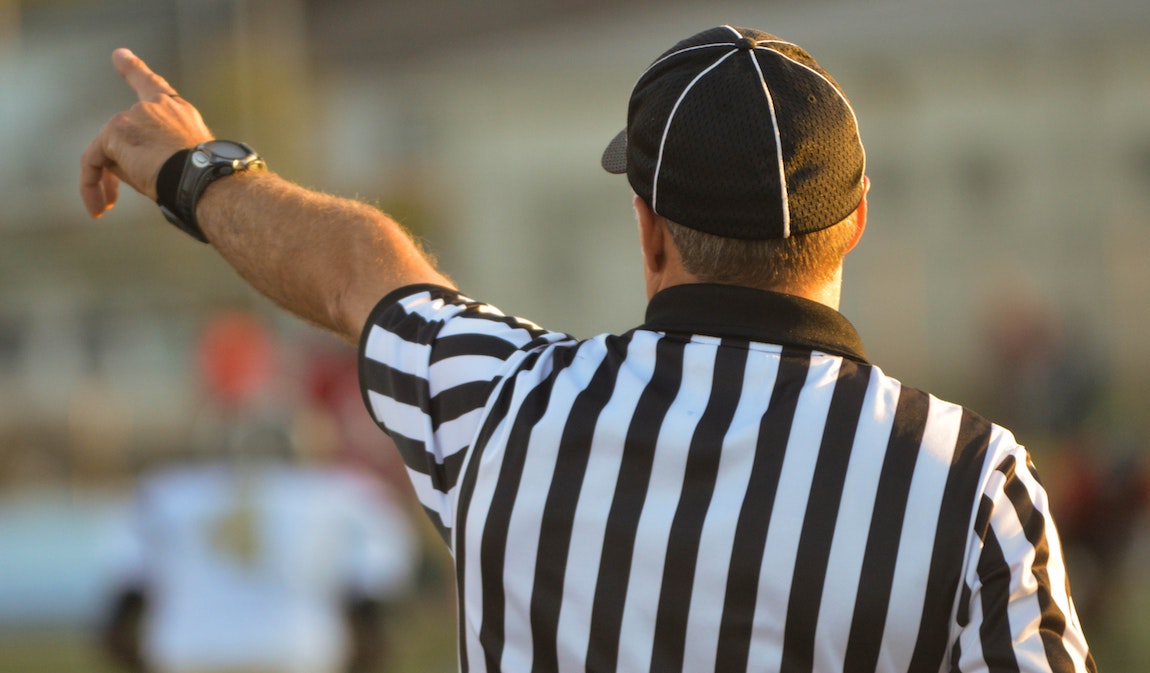 Rules have become a pandemic flashpoint, the underbelly of the hugely important question of how and when stores and businesses should reopen. Epidemiologists and government officials dominate the debate, but what about other voices? Artists and legendary entrepreneurs have always been outspoken on this controversial topic. When should we follow the rules, and when is it better to be open to creative impulses?
Picasso, who excelled in traditional painting and drawing before revolutionizing art in multiple mediums, famously advised:
"Learn the rules like a pro, so you can break them like an artist." 
Richard Branson, the serial innovator who spun up dozens of successful new businesses, advocated outright rebellion – and learning from failure: "You don't learn to walk by following rules. You learn by doing, and by falling over."
We're all learning and failing, and learning again together in this new unpredictable. Some rules may save our lives. Others need to be questioned. Mid-pandemic, what's the best course, and who are the best role models for setting, following, or breaking the rules?
Striking a Balance
We think there's a middle ground between public safety and creative, entrepreneurial initiative. What we've seen so far is a work in conflict: people cooped up for months are proving to be polar opposites – ornery or anxious when they enter the fractious gray zone of a reopening economy. Seeking to blame others for our painful isolation and work stoppage, some feel their rights have been violated.
Pockets of customers throughout the country are defiantly refusing to wear masks or practice social distancing as lockdown rules are eased. Others are befuddled by shop owners who can't be bothered to mask up or keep their distance. Some businesses are blatantly ignoring county or state laws to open their doors in a desperate attempt to stave off bankruptcy. A lack of rules hasn't helped, and retail workers are risking their own safety when enforcing policies, suffering verbal abuse and attacks.
"Guidance for Implementing the Opening Up America Again Framework" was written by CDC scientists to help business owners, educators, faith leaders and state and local officials know how to safely open. Not so fast, administration officials responded, saying the rules "would never see the light of day" – until they were promptly leaked.
Unmasking Hypocrisy
Saying one thing while doing the opposite muddles the rules. White House officials, for example, didn't wear masks until this week, when suddenly protective gear became a requirement for everyone except the President. What kind of double standard did that set? As Jimmy Kimmel said, "Rules don't apply to the President." The absence of support for states from the federal government has added to the confusion. States, counties, and businesses are largely having to piece together a strategy on their own.
Rules, as anyone knows who has ever played sports, sat in a classroom, or worked in an office, are about what's enforced and what's overlooked. Not all fouls are called, and many are subjectively interpreted. A referee determines the difference between a yellow and red card, a teacher decides if texting in class gets your phone confiscated. Only with practical examples from role models, and the threat of undesirable consequences, do rules fully take shape.
Entrepreneurial Disruption 2.0
Here in California we've seen exemplary leadership from Governor Gavin Newsom and San Francisco mayor London Breed. They have taken extraordinary precautions based on science, data and proof that coronavirus is far more contagious and deadly than the flu. Newsom is also outspoken about the state's "dynamic, iterative" approach to regulations. Yet for some, California's strict guidelines have been too harsh. Entrepreneurial instigator Elon Musk has attacked the local public health response to coronavirus as overblown. In a series of reckless tweets, he ranted that "the coronavirus panic is dumb," promoted sham treatments, falsely asserted kids are "essentially immune" and labeled California's lockdown as "fascist." Epidemiologist he is not: Musk wrongly predicted there will be "probably close to zero new cases in [the] US too by end of April." Now that is truly dumb.
To hear Musk tell it, this is about his inalienable entrepreneurial right to reopen his luxury car factory early (Michigan car makers were shuttered too, and reopened this week). Musk threatened to shut his Fremont California factory and move his headquarters to Texas (a state that last week hit its highest daily death rate). Musk then filed suit against Alameda County and blatantly broke the rules. "Tesla is restarting production today against Alameda County rules," he tweeted to his 34 million followers. "I will be on the line with everyone else. If anyone is arrested, I ask that it only be me."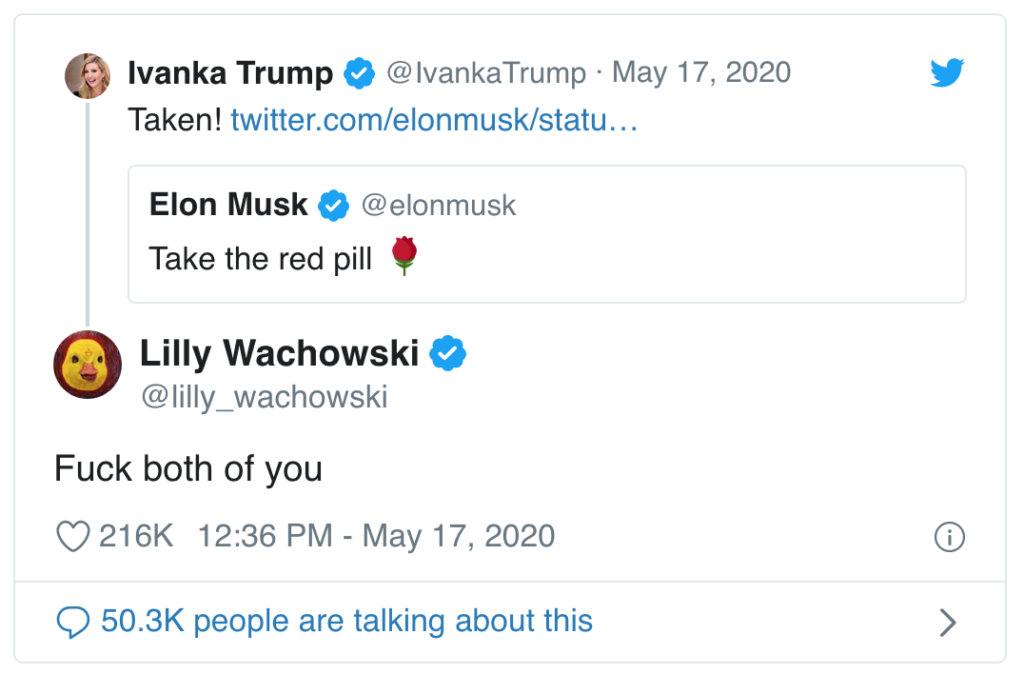 The billionaire's tantrum seems to be working. Tesla's vice president for environmental, health, and safety, Laurie Shelby, told employees this weekend that, following a visit by local authorities, "we have local support to get back to full production at the factory starting this upcoming week." Musk's aggressive tactics have earned him the support of Trump and his daughter. Musk politicized his actions this past weekend when he cryptically tweeted, "Take the red pill," a line from The Matrix which has become a dog whistle for right wing views and QAnon conspiracy theories. (The film's screenwriter Lilly Wachowski winningly replied to the tweet to let him know how little she appreciated the reference.)
Prototyping Means Trial and Error
Whatever you think of the strict stance California and local authorities are taking toward reopening, Musk is hardly a realistic role model for most entrepreneurs. Most companies are neither willing to wager with the safety of their employees or customers, nor to politicize the pandemic. Yet few entrepreneurs should expect to thrive by mindlessly following the rules set by local and state authorities.
Bureaucracy is an obstacle to be tackled with entrepreneurship. California's latest move toward allowing curbside shopping, for instance, doesn't seem likely to work for anyone but strict rule makers. Where is the "browsing element" in the curbside model? Where's the serendipity and spontaneity in our new physical pandemic shopping zone? Some small towns are already experimenting – proposing to close local streets so restaurants and shops can bring out meals and wares into the open air. Companies need to tease out creative, inventive ways to give people what they've been missing while locked up at home. That satisfaction won't come in a box delivered to the trunk of your car.
We're only in the opening minutes of this contest. The rules remain sketchy, and two months of hibernating seem to have dulled our thinking process. So far, few winning models have been advanced. We can't count on consistency or ingenuity from government or bureaucrats. This is a time when we should be furiously brainstorming and prototyping robust, yet more flexible rules that will enable us to sensibly promote business, while protecting the public.
Entrepreneurs who find that sweet spot will make waves. They will set the rules for a generation, and gain a head start on how to play in this uncharted economy. That will help all of us – business owners, customers and the policymakers – to map out the new essential elements in truly opening up the country.
Rules for the New Unpredictable.
---