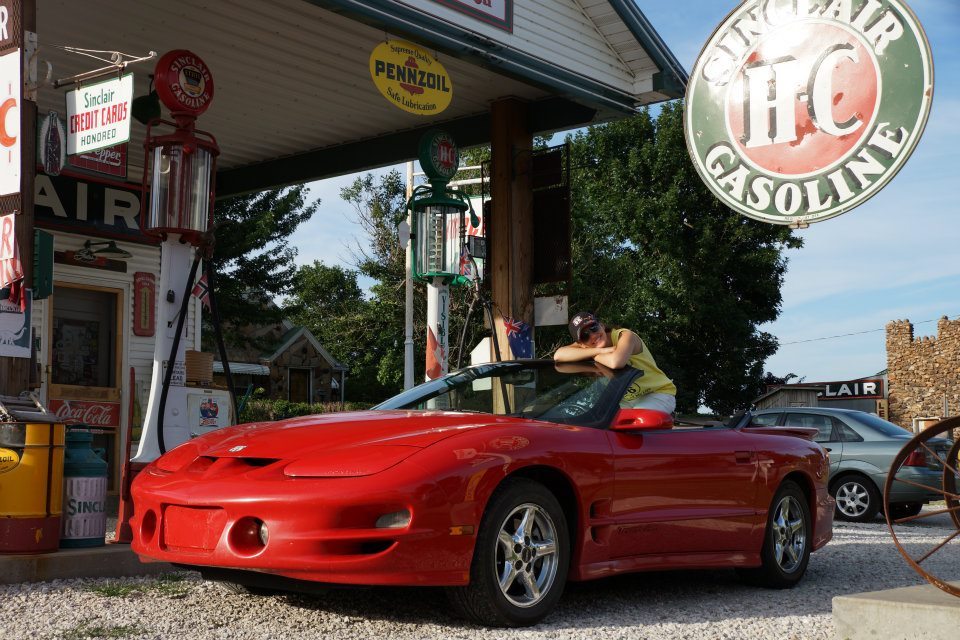 Executives, entrepreneurs, students, and ecosystem builders from around the world all want to know: How can I catch the Silicon Valley magic? Just a couple of weeks ago Thomas Rachel, Germany's Parliamentary State Secretary to the Federal Minister of Education and Research, asked this question over a small private breakfast at the legendary Buck's of Woodside near Sand Hill, the golden road of venture capital. The answer was embodied in the entrepreneurial journey of one of his breakfast companions, Anne Cocquyt, a German businesswoman with a San Francisco startup success story.
This week, I interviewed Anne during our Creativity, Innovation, and Applied Design graduate-level class at the University of San Francisco. Anne is a long-term mentor in the class, working with teams of international students on projects related to her startups over the past few years. She shared her account of why she left Germany, and how she ended up in San Francisco living out her dreams.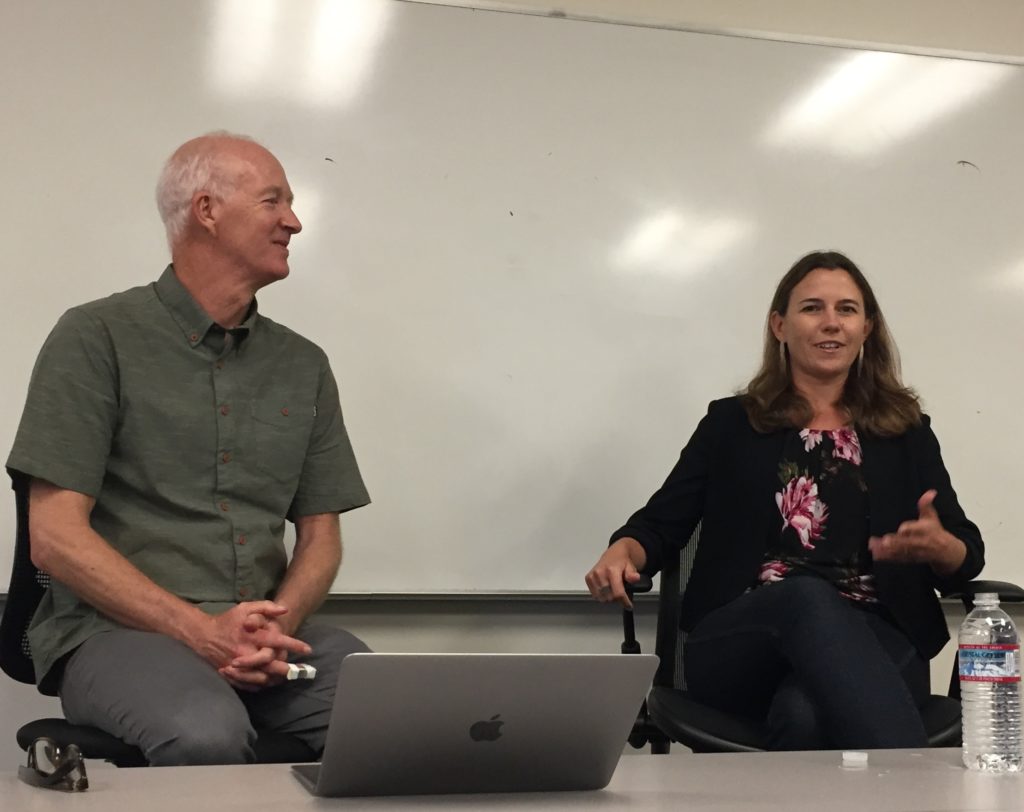 Openness, risk, and a passion for learning
Anne Zwerschina grew up in Esslingen, near Stuttgart, home to Germany's dominant car industry. She knew the nation's model for success: study hard at a competitive university, get a respectable job, earn a steady salary, and then, as Anne put it, buy the house "you live in forever." Anne started down that path, earning an MBA in Statistics, Computer Science and Human Resources from Eberhard-Karls University, but then did something quite unusual for a German – she embarked on a year-long around-the-world adventure, during which she learned to connect and listen to people. Upon her return, Anne spotted an intriguing job posting in Zurich, hopped a train there for an interview, got the job and travelled the world again, now as a highly paid consultant. "OK, maybe this is it," she thought, and consulting became her life for a while. Anne led mergers and acquisitions in IT and telecommunications and managed international projects, ultimately leading her to start her own consulting firm in England, where she was often the only woman in the room.
But the open road still beckoned. After her best friend's wedding in Colorado, she took off on a new adventure: "I decided I'd buy my red convertible," she recalled. "I had this 'Go West' feeling in me. There was something out west that I still needed to explore, that Gold Rush feeling, the sun is shining, the light is different, and there are these opportunities…."
Through Facebook, Anne reconnected with an old friend she'd met on her previous travels. The Belgian born Jos Cocquyt invited her on a quintessential California road trip on his funky Volkswagen bus. Two months later they were married. This wasn't the German way. There was no big plan. Anne was taking what to her family and friends seemed a tremendous risk. Or was she?
Catching California's Entrepreneurial Fever
The fastest way to understand Anne's entrepreneurial trajectory is her timeline. She arrived in California on June 28 of 2012, and married precisely two months later on August 29. Just days after they tied the knot – during her honeymoon – she and her husband got down to business on their first startup, an innovative bumper case for the iPhone they called Bezl. Anne didn't even have her green card yet. But they got wholesale orders quickly, and  learned "all about manufacturing, tariffs, packaging, injection molding and unit economics costs." It was, of course, a hobby.
They sold that first little startup. Those who catch California's entrepreneurial fever rarely do just one thing. Anne's day job was at the biotech giant Genentech, a job she'd secured a few months after her marriage. She quickly rose up the ranks, introducing the company to promising innovations in the digital health space, forming strategic partnerships with accelerators, VCs, investors and entrepreneurs, and doing due diligence on hundreds of startups. She was also a creative and tireless networker. After work, Anne went to practically every tech event she could find in San Francisco – more than a dozen a month. As if that wasn't enough, she co-created her own networking group, Bubbles and Biz, bringing ambitious women like herself together to share business tips over champagne.
Anne's first projects as a mentor in my entrepreneurship class at USF were related to health tech, but by the time she left Genentech in 2016 she'd come up with a new product idea. Dating apps were hot. What about a networking app to connect women for business? Anne couldn't afford expensive programmers so she tapped her network to develop the GUILD. "I was lucky enough to be a hiring partner at Galvanize," she recalled. The incubator and coding school had a boot camp for data science. Anne pitched her newly incorporated company at the event: "I'm looking for people. I have this new startup." Her passion attracted four talented students who created the sophisticated AI-based networking application, saving tens of thousands of dollars and getting her company off the ground.
The View from Today
The GUILD is thriving. Last year Anne began offering "white label" corporate versions of the platform, and this year she'll host the GUILD's third annual SERENDIPITY conference in San Francisco. The day-long event draws over 500 professional women for immersive workshops on funding, leadership, and personal development. How did she pull this off? Just as Anne hustled to create the tech for The GUILD it was her mission and drive that helped her to attract a team of dedicated volunteers who help make the event a resounding success.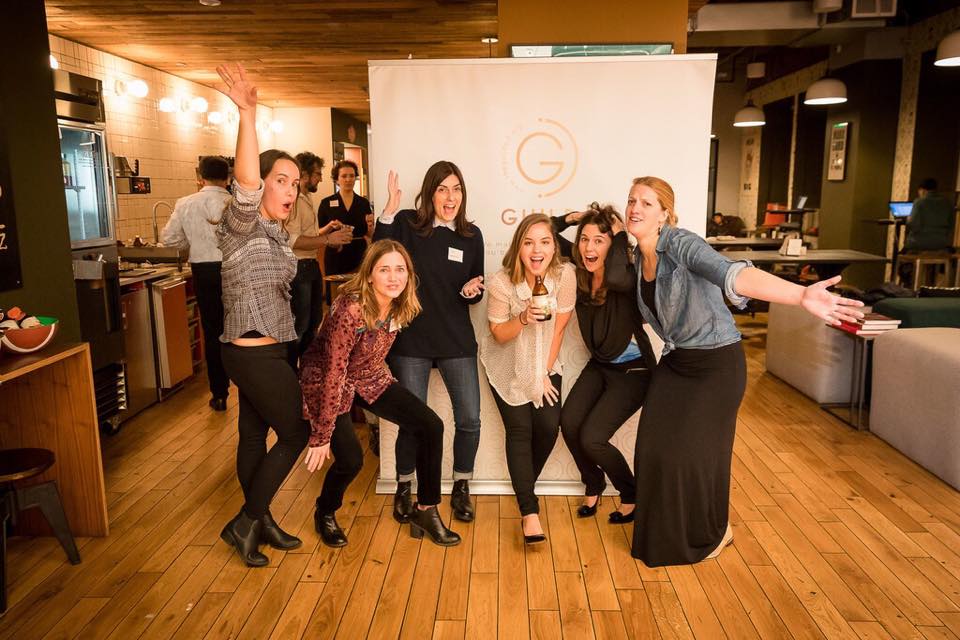 Yes, that Silicon Valley magic question. The answer, of course, to the German education minister and others seeking the secret formula is in the risk-taking and learn-by-doing story of Anne and so many immigrants like her. Anne didn't ask how to create a mobile phone startup. Or how to volunteer for countless events or mentor for tech incubators. Or how to launch the GUILD and source tech talent on the cheap.
Anne hustled, and this is the real currency here in California, that means more than the tech, lean methodologies and access to capital. San Francisco is filled with talent. It's also a city literally surrounded by water – the Pacific Ocean and the Bay.
Those who make it here know they can't wait for a boat to come along. They dive in feet-first, and swim like mad.
---
Join us this week at Schoolab SF for the Global Founders' Forum, an engaging panel discussion on the entrepreneurial journey in the Bay Area, with startup founders from Portugal and Brazil.