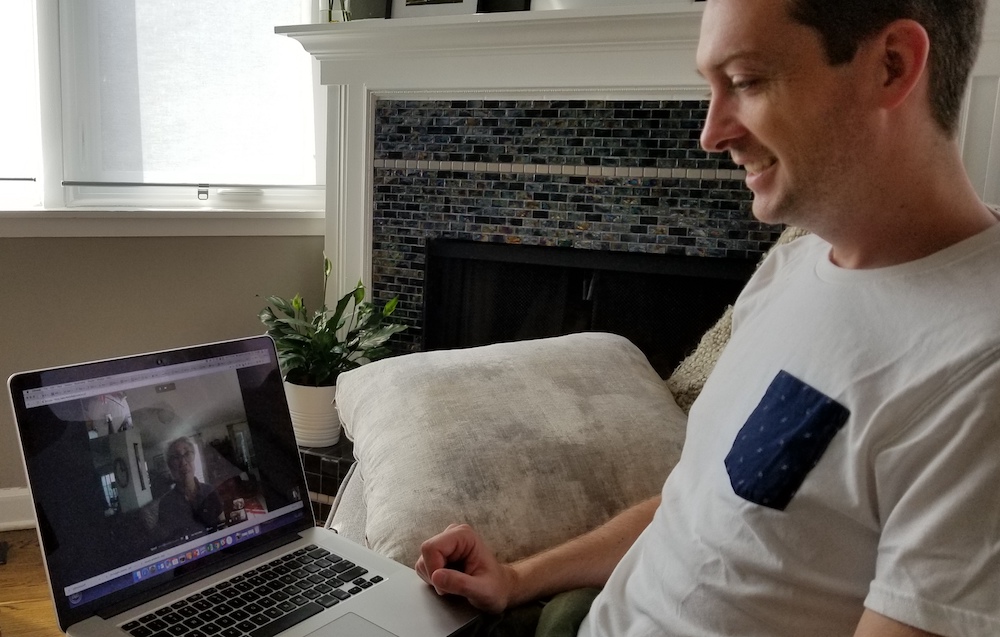 They say you don't know what you've got 'til it's gone. Here's my love letter to San Francisco's mad, give-it-a-spin rapid-prototyping culture. Experimentation has always called to me, but it was only when I moved to SF four years ago that I found the petri dish to grow it. A tinkerer and budding entrepreneur, my startup experience at that point had been limited to making the finals of a startup weekend competition with a group dining app idea we dubbed Duck Duck Dish. So, when I landed in the Bay Area in the spring of 2014, I was ready to take things up a notch. Just how eager? The total unique credentials for websites and apps I've used these last few years is 446, nearly two new sign-ups every week.
Fast-forward to now. I've just returned to my adopted hometown of Chicago, and look back with entrepreneurial nostalgia at my SF sojourn as a great learning experience, where I helped four startups (two flops, one ongoing pet project, and one exit), and led the launch of three more startups, batting .333, with one exit. But more obviously and importantly, I signed up for hundreds of services ranging from silly (Mail a Spud) to seriously great. As an absurdly early adopter by nature, I sample future hits in their infancy. That means checking under the hood of lots of ephemeral services, long before their futility or outright foolishness kills them. Here are a few of the good and the bad that I'll remember fondly.
Butlers:
First there was Doorman, which prevented package theft by delivering your mail to their secure location and then redelivering it to you when and where you wanted, especially useful for ordering expensive electronics; and Omni, which picked up, stored, and redelivered many of my seasonal items (and most of my collection of Business Failure memorabilia). I couldn't store much in my ever-shrinking series of San Francisco-style shoe-box-sized dwellings.
Hacks:
Breather is designed to help you book meeting rooms, but for a photographer on a budget, looking to shoot products for startups, it can also help you find spaces that serve as makeshift photo studios. Mechanical Turk (MTurk) by Amazon is mostly used for outsourcing data entry, clean-up, or labeling, but to someone who can't code (me!) it can also supply thousands of digital hands to perform micro tasks with just a few lines of magic code, such as manually picking Instagram posts with the most likes and comments, and taking a screen capture of the images (i.e., an MVP of a photo printing app concept).
Connectors:
Weave was the foundation of my networking habit. Weave paired me with a different stranger every Friday at 9am in a coffee shop chosen by the algorithm. After 40-plus meetings, I made nearly a dozen friends and acquaintances – far more than I gained from attending packed networking events. Sadly, Weave, which was reincarnated as LoopedIn and then Rey, never figured how to make money. I tried to help them – I spoke with the founders of all three apps, as I joined early and responded to their requests for user feedback. I even tried to partner-match them with EarlyTab, which offers happy hour prices outside of happy hours if you pre-order drinks in advance via the app. Who knows, networking over discounted craft beers just might be a winner?
OhmniLabs improved my French family life immensely. We're using a prototype that doesn't look quite as sleek as the launch model, but my grandmother thinks its merveilleux! Phoning her was hit-and-miss until I found this gem. Now, when I'm at home, I play a game I call "Where's Grandmère?" (Yes, that's Grandmère in France, and me on the robot's screen, in the lead photo!) I log in between meetings, drive the robot remotely in her apartment to track her down, and generally find her in the kitchen or living room where we strike up a video chat. I think of it as Facetime on wheels. She adores the robot, and won't let her sister near it for fear of messing up the settings and bringing it offline (a crisis that happened once and will never be repeated!).
Nice Tries:
Finally there are a few that tickled my tech fancy but never quite satisfied: Jogabo is a social network for pick-up soccer games. Sadly, it couldn't achieve the scale to match its slick UI, so I never found a single game to join. Pact promised to pay you to exercise by taking money from those who failed to meet their goals and handing it over to those who reached them (I was often on the losing, payer side, hence I quit). Ethan, who offered AI-based opinions on anything you wanted, when the chatbot actually understood your sentence (rarely), or Wakie, the creepy idea of a crowdsourced alarm clock that woke you up by having a stranger call you at your chosen time (as an alarm clock would) and spoke to you when you picked up (unlike an alarm clock, and not unlike a twisted premise for a dark thriller with a bloody ending). Wakie has since woken up to a new quirky business model. It's still all about strangers calling you but just for friendly conversations or advice, A voice-enabled Omegle, if you will.
These experiments taught me a few things. As a professional investor in early-stage startups, I find that I often have to rely on experience and my gut to evaluate new companies. And all this tech gluttony has refined my palate, strengthened my digestive system, and given me a nose to sniff out trouble at first glance or smell.
But just because I've said goodbye to SF doesn't mean I've lost my appetite. Ten days into my relocation to Chicago, I've already picked up a new service for the all-important purpose of streamlining my lunches – and filling my real gut: MealPal. Act fast if you want to give it a try, because their pricing model and current funding makes me think they'll be more likely to follow Sprig into the grave than Blue Apron onto the NYSE.
Happy 'Appening!
---
Blockchain Rattles Big Tech: Brian Behlendorf Maps the Future
---