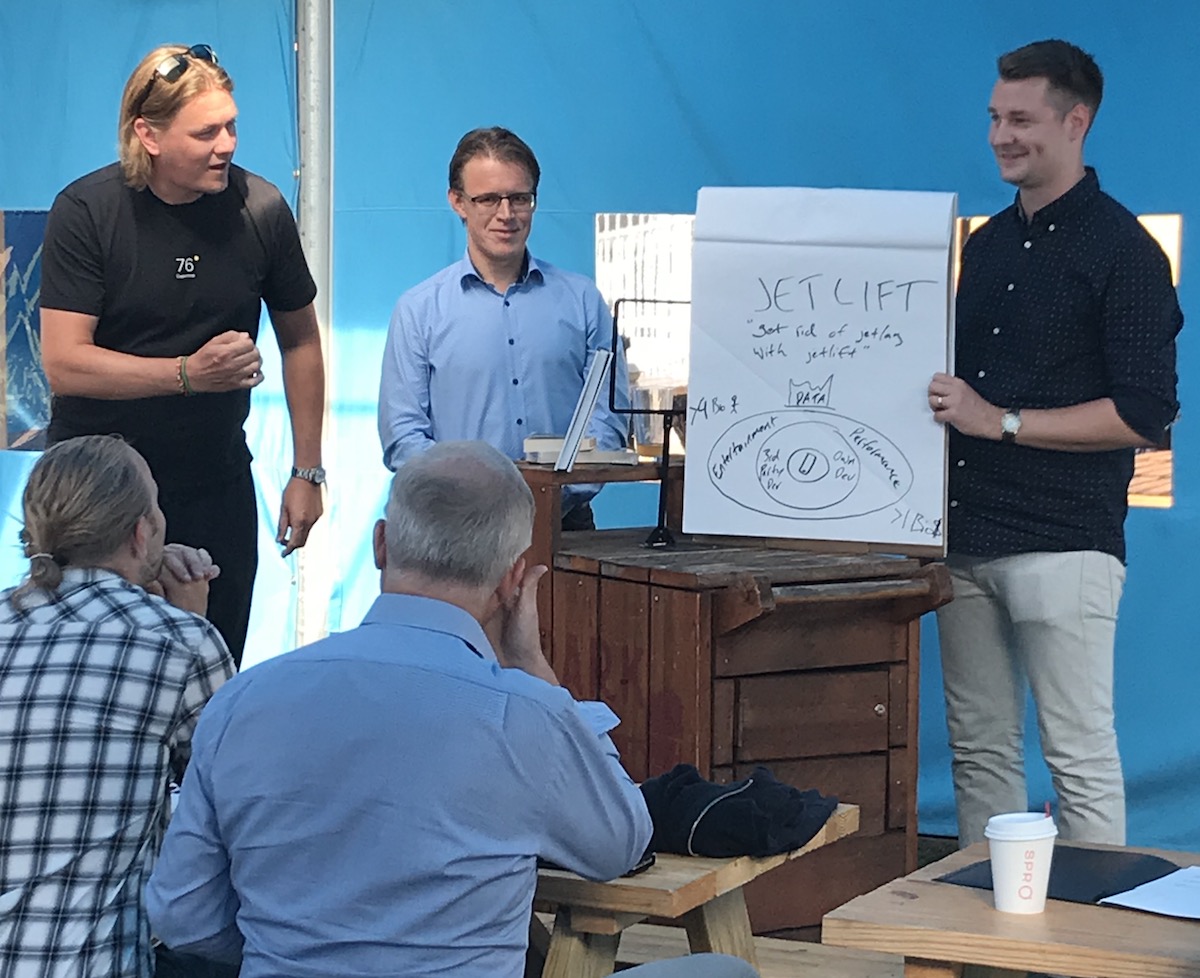 The executives from Portugal were in high spirits after a fun exploration activity at San Francisco's Ferry Building. The goal was to find examples of great user experiences, cross-pollination, and customer empathy, and they hurried back to the Hyatt Regency conference room abuzz with ideas. Now it was time to brainstorm and prototype new products. Start with a pain point, we told them, and they dove in, plumbing a pain shared by just about everyone in the room. Jetlag.
[Read this story in Portuguese here, courtesy of Leadership Business Consulting, translated by Armanda Alexandre.]
The Portuguese flew to San Francisco this summer for a weeklong intensive with Leadership Business Consulting's Global Strategic Innovation, a guided cultural immersion. Thousands of executives, entrepreneurs, and startups from Europe, Asia, and Latin America make this tech pilgrimage every year with dozens of organizations. It's a rite of passage. Participants learn how to launch and scale Silicon Valley-style, how to set up local offices, all while taking in networking events where they meet local startups and executives. They dash around to companies, meeting all day with Silicon Valley hotshots, networking and absorbing the inspiration to level-up. But there's a catch: the strain of the travel often puts them on auto-pilot, and they fail to get the most out of the experience.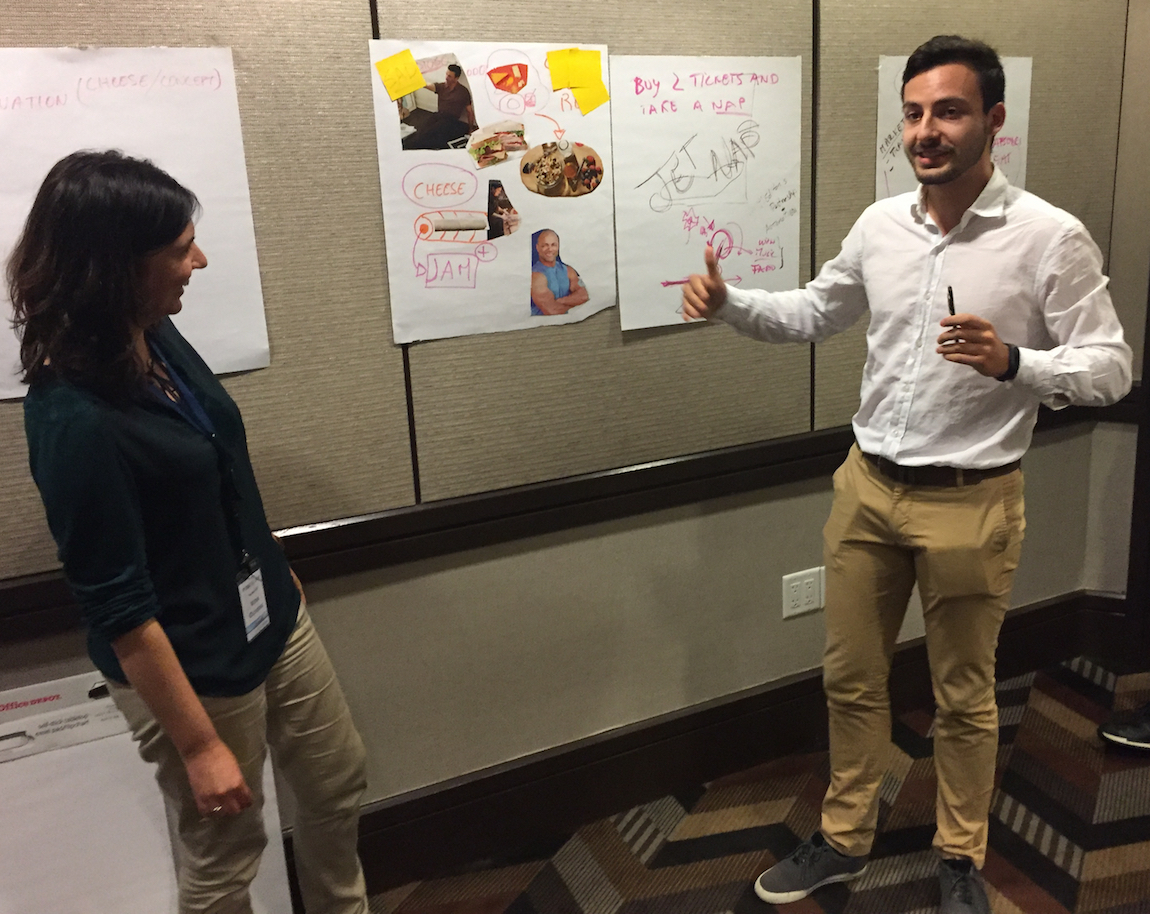 What if they could catch up on their sleep while on the move? One Portuguese team made an animated post-coffee pitch for JetNap, a new service that would provide a comfortable pod in a bus for sleeping, answering emails, and preparing mentally and physically for the next stop on their immersion tour. It was a cool, fun idea to come up with in the moment. Especially since companies are experimenting already with sleep pods at international airports and even on overnight SF-to-LA buses. International travel is like time travel. The miracle of being transported in a flying tin can halfway around the world, to a completely different geography, climate, and culture. But it takes a while for your body and mind to catch up. Your sleep cycle is upended, you're tired, and sometimes your brain isn't quite ready to join your body on the ground.
Reciprocal Innovation
There's a thrilling, positive reciprocity flowing between San Francisco and its international business visitors. Call it a symbiotic relationship between host and guest. We're grateful for our visitors' curiosity and innovative ideas, and we'd encourage more Americans to bust out of their domestic bubble to expand their minds and business concepts, as we have this past year. Perspectives change after an immersion in another culture, and you can more easily come up with fresh ideas. We've seen countless examples of businesses that started from visits to Silicon Valley, including one of our favorites, Jobbatical from Karoli Hindriks of Estonia. You can't scale internationally when you're isolated in one market, and even more importantly, breakthrough global success doesn't happen without cultural cross-pollination.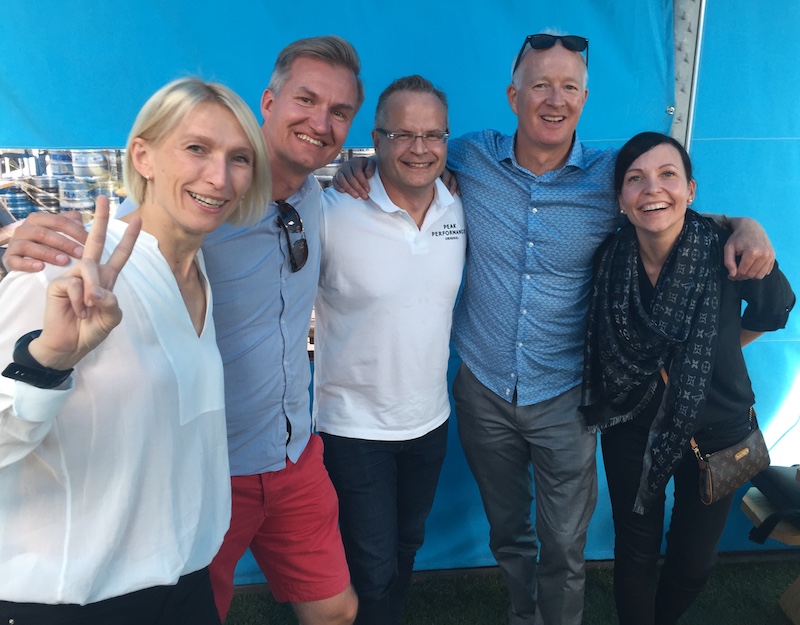 Fast forward a few weeks to Spark Social in Mission Bay where a group of Finnish executives and startups were in town with Boardman Ltd for a tour of local tech giants Salesforce, Airbnb, and incubators such as The Vault. We took them through a deep-dive on design thinking and rapid prototyping new products, leading an activity on collaboration and co-creation. We tasked them with a brainstorm to come up with new products.
Our favorite? You guessed it:  a combination hardware and software service, utilizing AI, machine learning, and the hot Finnish Oura ring to help international travelers to the world's capital of tech beat the biggest hurdle to performance when they hit the ground. They called it JetLift, a solution for jet lag.
Startups seek market fit. Customer pain. Solutions that scale. Beating back jet lag with tech for international travelers. Now that's a product concept with legs.
---